French Open: Novak Djokovic calls Naomi 'brave and bold', Petra Kvitova withdraws
The Serb moved into the second round. Kvitova injured her ankle during a press conference on the opening day of Roland Garros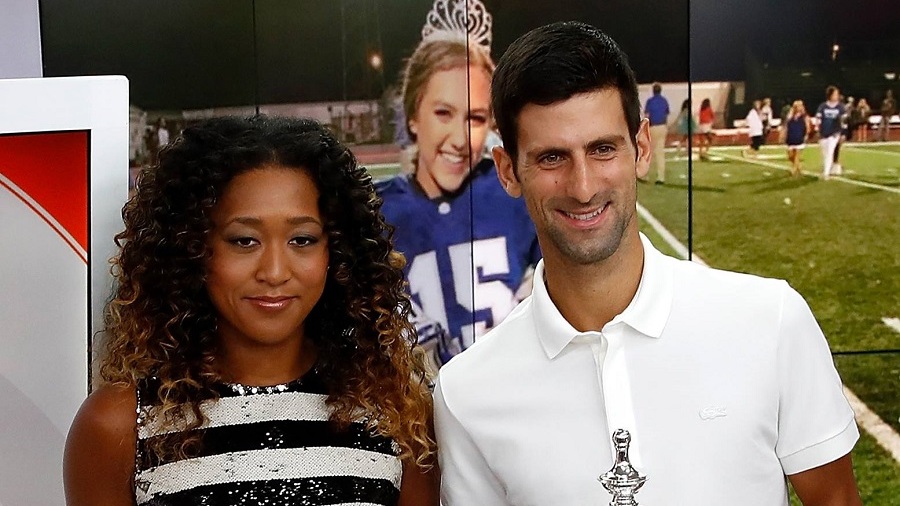 Both Novak Djokovic and Naomi Osaka won the 2018 US Open.
Facebook/US Open Tennis Championships
---
Published 02.06.21, 03:33 PM
|
---
Novak Djokovic is the latest to throw his weight behind Naomi Osaka, after Billie Jean King, Martina Navratilova, Serena Williams and NBA superstar Stephen Curry.
Not surprised at organisers threatening her with a Grand Slam ban, the Serb said it was very "brave and bold" of Naomi to withdraw.
"I support her. I think she was very brave to do that. I'm really sorry that she is going through painful times and suffering mentally. This was, I must say, a very bold decision from her side. If she needs to take time and reflect and just recharge that's what she needed to do, and I respect it fully. I hope that she'll come back stronger," Djokovic was quoted as saying by AFP.
After deciding to boycott the press at the Roland Garros, Naomi walked out of the event after organisers slapped a $15,000 fine on her, along with a threat of disqualification from the ongoing and future Grand Slams. Thr 23-year-old took to Twitter to announce her exit.
Djokovic has moved into the second round after beating Tennys Sandgren in straight sets. He will face Uruguay's Pablo Cuevas on June 3.
Venus Williams loses in first round, but wins hearts
This is the fourth year in a row that Venus Williams has suffered a first-round exit. Appearing for the 24th time in the French Open, Williams lost to Russia's Ekaterina Alexandrova in straight sets. She might have lost the match, but she's won hearts with her take on depression in the wake of Naomi's exit. "I know every person asking me a question cannot play as well as me. For me personally how I deal with it was that I know every single person asking me a question can't play as well as I can and never will. So no matter what you say or what you write, you'll never light a candle to me. That's how I deal with it. But each person deals with it differently," she said during her post-match presser.
Kvitova withdraws
Petra Kvitova has withdrawn from the Roland Garros after suffering an ankle injury following a freak fall during a press conference three days ago. The two-time Wimbledon champion, who reached the semi-finals of the French Open in 2020, took to Twitter to issue a statement. "It is with great disappointment that I announce my withdrawal from Roland Garros. During my post-match press requirements on Sunday I fell and hurt my ankle. Unfortunately after an MRI and much discussion with my team, I have made the tough decision that it would be unwise to play on it. It's incredibly bad luck, but I will stay strong and do my best to recover in time for the grasscourt season," she wrote.
June 1, 2021