Roadmap for ATK's Mohun Bagan
Newly formed entity gets ready for its first board meeting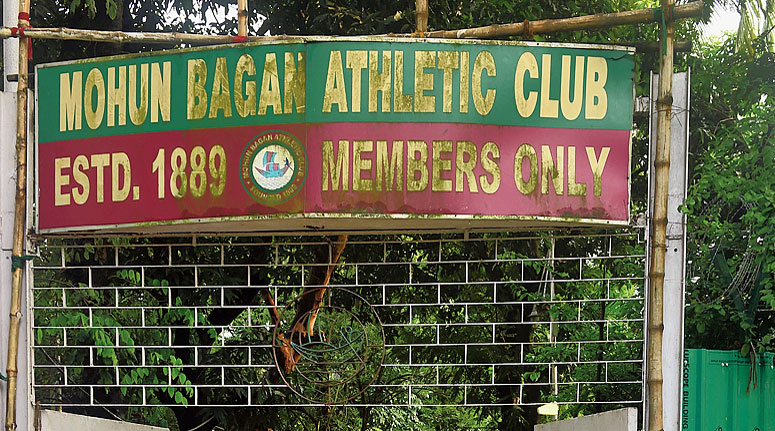 ---
|
Calcutta
|
Published 10.07.20, 03:39 AM
---
"Mohun Bagan: The Group acquired a majority stake in Mohun Bagan Football in 2020.The iconic club, established in 1889, has won 100 major titles till date. They have won the prestigious I-League title five times and are the current champions."
This is what the RP-Sanjiv Goenka Group has to say about Mohun Bagan on its website.
As the newly formed ATK Mohun Bagan Private Limited gets ready for its first board meeting, a much-hyped one, on Friday, with millions of Mohun Bagan fans losing their sleep on the future of the name 'Mohun Bagan', its iconic logo and colours of the jersey, one thing is for sure — Mohun Bagan's footballing legacy and its aspirations are now in the hands of Sanjiv Goenka.
"Sanjiv Goenka, being the chairman of the RP-SG Group will always attend the directors' meeting. ATK Mohun Bagan Pvt Limited is now one of the companies of the Group," a top official had said when asked why ATK's principal owner is not on the board of directors.
Initially there were five members — Utsav Parekh (ATK co-owner), Gautam Roy, Sanjeev Mehra, Srinjoy Bose and Debasish Dutta — on the board. Sourav Ganguly, Board of Control for Cricket in India president and ATK co-owner, has also been inducted as a director. On Friday, both Goenka and Sourav will be in attendance. Bose and Dutta are the two representatives from the 131-year-old club.
On January 16 this year, ATK and Mohun Bagan announced that they would be joining hands to form a new entity. ATK, which was owned by Kolkata Games and Sports Pvt. Ltd, got 80 per cent stake and the remaining 20 per cent is with Mohun Bagan Football Club (India) Private Limited.
Perhaps, that is why the board may decide not to dilute the name — Mohun Bagan — by tagging ATK with it.
The announcement that Sourav would be on the board was also a masterstroke. For, it soothed frayed nerves of the fans. Whether 74-year-old Amitava Mallick or Prasenjit Sarkar, 32, all Bagan fans hope that with Sourav there, nothing can go wrong.
"When it was announced that Mohun Bagan have just 20 per cent stake, I was not happy. But now with Sourav coming on board, I know that things would not be bad," was Mallick's take.
"He is an icon and gives us hope," said Sarkar, who is the spokesman for the Mariners Camp, a fans' group.
Coach Antonio Lopez Habas though wanted to tread cautiously.
"I have nothing to do with ATK and Bagan joining hands. I know my job and have absolute confidence in my players and the staff. We won the last edition but this doesn't mean we're going to win forever," Habas told The Telegraph from Madrid.
Pritam Kotal, who won the I-League for Bagan before lifting the ISL trophy with ATK, was, however, a bit disappointed that ISL VII, if it happens, would be played behind closed doors. "That's a bit sad. Personally, I was looking forward to play in front of Bagan fans," he said.