World Cup: Goalkeepers' tale, of hopes and highs
Being out of a job isn't just a humiliation if you want to be a footballer, says Edouard Mendy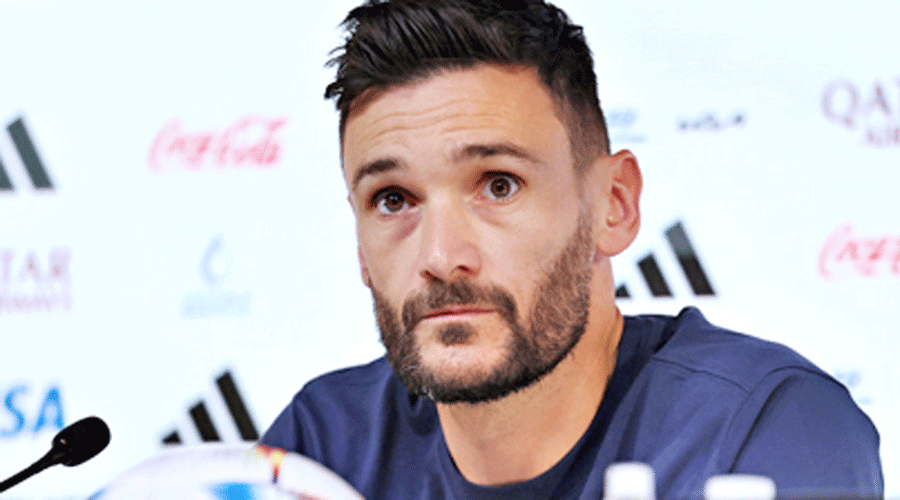 Hugo Lloris.
File picture
---
Doha
|
Published 04.12.22, 05:39 AM
|
---
One carries the crown of the World Goalkeeper of the Year, the other is set to match the record for most caps for his nation. Senegal's Edouard Mendy and France's Hugo Lloris will not be playing against each other in the Round of 16 matches on Sunday, but the two goalkeepers will certainly have their own battles to fight. 
Mendy has found the crown of being the year's best keeper a heavy one to wear, struggling with consistency. He would look for a commanding performance against England on Sunday to restore his reputation. At the start of the World Cup, he was handed part of the blame for two late goals conceded against the Netherlands.
The 30-year-old is not new to steep challenges. His rise to the top has been a classic tale of perseverance. Just five years before his £20 million move to Chelsea, he had been unemployed, forced to sign up for social benefits. He was jobless, did not play for 12 months and was considering a job in a men's clothing store when he signed an amateur contract at minimum wage at Olympique de Marseille. 
"Being out of a job isn't just a humiliation if you want to be a footballer," Mendy recalled in a recent interview. "If you fail time and again, it leaves its mark. I was distraught... I decided my destiny myself. Never give up. I still remind myself every day of my unusual journey."
France's Lloris began his international career a few months after Lilian Thuram hung up his boots and on Sunday the 'keeper will match the great defender's record of 142 caps when he takes the field against Poland.
Lloris, who has been in the starting line-up in all his appearances for France, has also captained the team a record 118 times and kept a clean sheet on 61 occasions.
But Thuram's career with Les Bleus ended on a bitter note, in a 1-4 defeat against the Netherlands in the group phase of Euro 2008. Lloris will certainly not want such an end.
"It's no mean feat, I'm very honoured and proud of these numbers, even if on the eve of a World Cup Round of 16, this is obviously secondary," the 35-year-old Tottenham Hotspur keeper, who has spent 12,866 minutes between the posts for France, said. "That's something I would definitely appreciate more once the competition is over, hopefully in the best way."
Like Lloris, Mendy too would want to end the year on a high. For that, he will have to keep at bay an England attack that might include clubmates Raheem Sterling and Mason Mount.
Written with inputs from Reuters