David James speaks about revamped UEFA Champions League, returning to India, and football punditry
'The fact that the competition is being able to go ahead is great, because people were concerned about whether football will be played at all this season'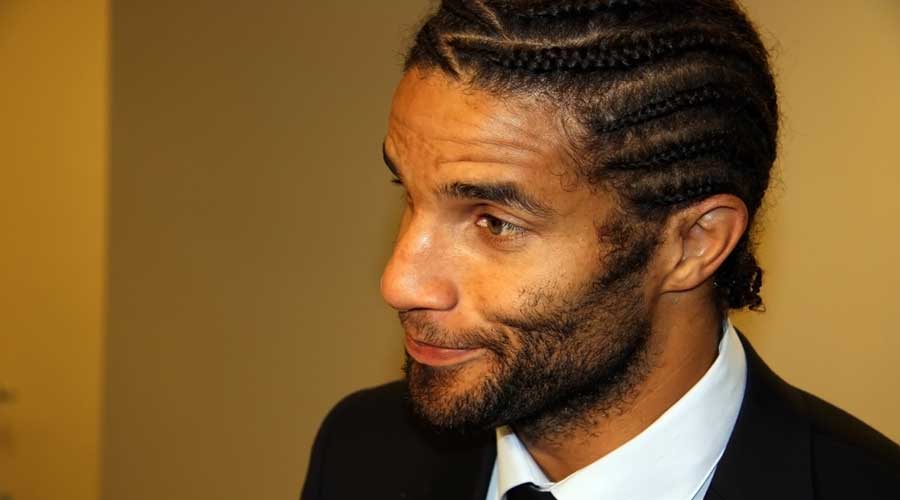 ---
Calcutta
|
Published 12.08.20, 02:38 AM
|
---
Atletico Madrid to struggle, watch out for Gabriel Jesus, separating facts from emotions, and much more… Premier League legend David James chats exclusively to The Telegraph about the revamped UEFA Champions League, returning to India, and football punditry.

There has been a lot of excitement about the new format of the Champions League, with single-legged knockout ties and all the action wrapped up within a fortnight. What is your take on the return of European football in this novel avatar?
Given everything that's been going on for the last few months, the fact that the competition is being able to go ahead is great, because people were concerned about whether football will be played at all this season. It's an interesting and wonderful format we've got, all in such a small time frame. It almost lends itself to another new kind of competition altogether. You don't have the opportunity to say we're at half-time now, and we'll turn it around in the second leg.
It'll be fascinating to see how the viewing public sees it, but it's great to have the Champions League back, and to know that very soon, we'll have a champion of Europe.
With regard to the teams, I think they'll be happy that they've had such a long time off due to the lockdown. And that they would be able to get the competition finished quicker rather than having to think about two legs — home and away.
I suppose it's a bit of a paradox, isn't it... as on the one hand, you want to win the Champions League — the ultimate club competition — but at the same time, you've got to focus on next season, which is going to come around very quickly.

Does this set-up give the underdogs like Atalanta and RB Leipzig more of a shot at glory, since a lot depends on who turns up and shines on the day?
It will benefit the sides who've had competitive matches, Leipzig and Atalanta being two of them. I think it's going to be detrimental to the French clubs, who've had only four or five games. So they are going to be a little bit behind the eight ball in terms of having the speed and intensity that's required at this stage. But it is a one-game showdown, so anything can happen.
What do you make of the rule that now allows five substitutions per team? Does this give the likes of Bayern Munich, who have a wealth of resources, a distinct advantage in crunch moments?
Definitely... definitely. It will benefit stronger squads. I mean you can quite literally have a player who is sort of 75 per cent fit, who is a talented game changer, and you can save them for the latter minutes, whereas before with only three substitutes, you really needed 100 per cent fit players available on the bench. As we've seen, there can also be multiple substitutions on a couple of occasions, which will make a difference tactically. Then there are the drinks breaks, which also become another opportunity for tactical change. If anything, the managers and tactical masterminds have got bigger decisions to make. And every decision is going to be crucial.
Speaking of tactical masterminds, how would you rate the chances of Pep Guardiola and his Manchester City team? Are they one of the favourites for you on paper?
(Sighs) I want to say... yes. The question has to be what Pep Guardiola's thinking was during the break. When they came back into the Premier League season, Liverpool were two games short of winning the title, which meant Man City couldn't really challenge.
City's form has been up and down. They could win three of four on the trot and then lose to somebody you don't envisage them losing to. I don't want to use a cliche, but it's a cliche worth using — on their day, Man City are capable of beating anyone in the world.

Another team that many are counting among the favourites are PSG, who have avoided some of the traditional heavyweights in the draw. So, can this finally be PSG's season?
They're playing Atalanta who've had a fantastic season, they've been fantastic post-lockdown. One defeat in 13 games. PSG have had five games since the break, three of which have been friendlies. I saw their game against Lyon (on July 31), it looked very much like a pre-season game.
This was PSG's season pre-lockdown, but because of the break, there are going to be winners and losers. And I think PSG are going to find it hard against an Atalanta unit who are in good form. If they can get past Atalanta, then I don't think there's anything stopping them, because then they'll have the confidence of having beaten one of the in-form sides.

If PSG do get past Atalanta, they are likely to meet Atletico Madrid, who knocked out defending champions Liverpool at Anfield in March. What do Diego Simeone's men have to do to go one step further than their final defeats in 2014 and 2016?
I'm not fancying Atletico (chuckles)... Their La Liga form hasn't been what it should be. This is, archetypically, a team that wins 1-0, 2-0. Looking at what's happened post-lockdown, a lot of the matches... they've been very tight affairs, which would suit the old Atletico. But I think they are going to struggle. I'm not looking at the side that's gone to two Champions League finals, but more of a team that's happy to be here.
Apart from the usual suspects like Lionel Messi, Neymar, and Robert Lewandowski, are there any other players you are keeping a special eye on?
Gabriel Jesus at Man City. People keep comparing him to Sergio Aguero, and how great Aguero is. But he (Jesus) hasn't lived up to his billing or modelled himself in the same way, his goal tally is not the same as Aguero's. He seems to be a major understudy. But this season, he's proved himself to be capable. He's still a young man (23) and this is the time for him to step up.
There's also (Houssem) Aouar, the young lad at Lyon. He is something special. His passing range... his technical ability… he's got everything. He could be the tournament's hero. He looks like he has got so much experience in such a young body. He is worth keeping an eye on.
Moving away from the Champions League, you have a great connection with India, having played here for the Kerala Blasters in the ISL. Is there a chance we can see you return anytime soon?
Currently, I'm looking to get a job in England in management. But I'll never say never to India, it is the country that I love, second to the UK. I love coming back for any reason, so that will be something I'll definitely entertain.
Finally, as one of football's leading pundits today, what have been the biggest challenges for you in terms of adapting to this role after playing for so long at the highest level?
I think the difficulty is that when you're a player listening to pundits or "experts", there is a side to you that goes, "why are you saying that... you played the game... you know what goes on". When I talk as a pundit and I make that transition (from a player), it's never personal. It has to be factual, and sometimes that might take away a bit of emotion. The game is so emotionally charged, but there are facts. And facts don't have emotions.
I look at numbers quite a lot, because I like that. For me, it's about being fair, so that if someone makes a mistake, you need to know why they made a mistake, rather than just saying they're rubbish.
The other thing is I get to watch a lot more football now, which is nice. When I was playing, I didn't watch a lot of football. I would play, go home, do other stuff, and then come back and play again. But now I get to watch loads of football.
Then there are the guys I get to work with... the people at Sony, players I've played against, and a wonderful crew. It's like a family, which is a bit like the old football style.
Being a pundit is a very different experience to playing, but it's equally enjoyable.