Even the best can draw a blank
Bumrah's wickets column in the ODI series sports a blank, it would be exaggeration to say that he has bowled badly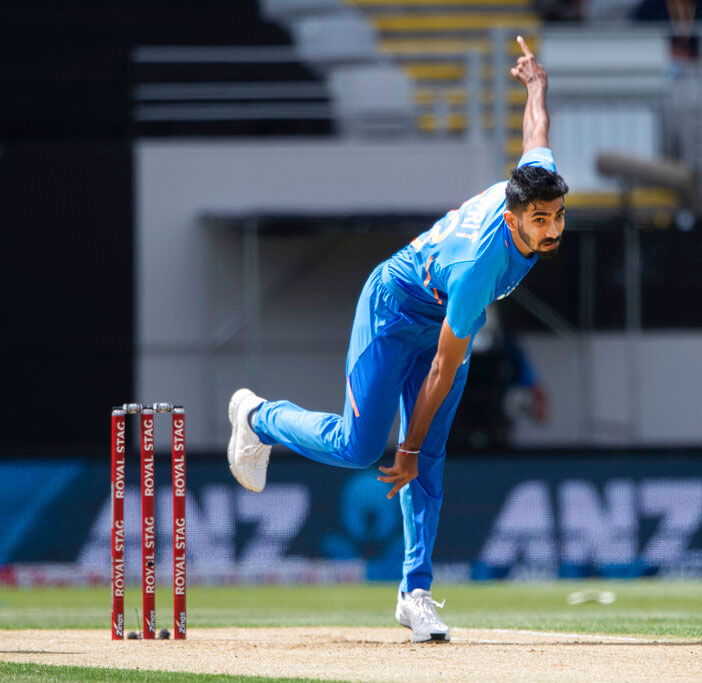 ---
|
Calcutta
|
Published 12.02.20, 08:50 PM
---
Less than a month ago, just before the first home ODI against Australia, Virat Kohli had thanked his stars for coming out of a net session unscathed after facing Jasprit Bumrah. The India captain had then showered his admiration for the pacer, calling him "the most skilful bowler" in contemporary cricket.
Cut to the present, a day after India were wiped out 0-3 in the ODI series by New Zealand, and many are wondering if something is wrong with Bumrah, who went wicketless in three matches. Had it been any other bowler, that piece of statistics would have meant little and could have been dismissed as "part and parcel of the game". But Bumrah, like his captain, has set such high standards for himself that even a slight dip in the curve seems to be a huge fall.
Some believe that this Bumrah, post his comeback from a four-month injury layoff, is not the Bumrah of old. That something is missing in the 26-year-old's deliveries.
While it is true that Bumrah's wickets column in the just-concluded ODI series sports a blank, it would be exaggeration to say that he has bowled badly.
To speak in terms of numbers, Bumrah, who on Wednesday dropped a spot in the ICC ODI bowlers' ranking list to be placed at No.2, was still the best among the Indian pacers who bowled in the one-day series in terms of economy. Bumrah's economy rate was 5.56, the lowest among the Indian fast bowlers. Shardul Thakur, the other pacer in the Indian team who played all three ODIs like Bumrah, bled 8.05 runs per over.
But why is Bumrah not picking up wickets with the regularity that is usually associated with him? Has he lost his magic? Or are the batsmen reading him better?
Two former India pacers, however, think that a mountain is being made out of a molehill.
Zaheer Khan is of the opinion that wickets have dried up for Bumrah because batsmen are wary of playing shots against him.
"For Bumrah, this is a phase where teams are saying 'okay, even if we get 35 runs from him we are happy with that as long as we are not giving him wickets, because then we can attack the other bowlers'," Zaheer was quoted as saying by a website.
On the other hand, Chetan Sharma, who had claimed a hat-trick in the 1987 World Cup, was blunt in saying that the problem is not with Bumrah, but with the other pacers.
"Look, I didn't see any problem in Bumrah's bowling. Had there been any issues with his fitness post the injury, we would have easily identified it in his run-up, or when he is loading up, or in his follow through. But he seems absolutely okay," Sharma, 54, told The Telegraph.
"But what worries me is that the back-up pacers in the Indian team haven't managed to stand up to the challenge. Why can't the likes of Thakur and (Navdeep) Saini get more wickets?
"Plus, the other pacers have leaked runs. When that happens, and when Bumrah comes in for his second or third spell, he would be in a dilemma — whether to go for wickets or contain runs," Sharma said.
While Zaheer has advised Bumrah to be more aggressive to get back among wickets, Sharma believes it is just a matter of time and things will take care of themselves in the natural process.
Till then, Bumrah will just have to follow what he tweeted the other day. "Be honest. Be hungry. And be the hardest worker in the room."