European Championship: Denmark's tale, written by Hans Christian Andersen
The Danes had come into their final group-stage game needing the dice to roll in their favour to make it through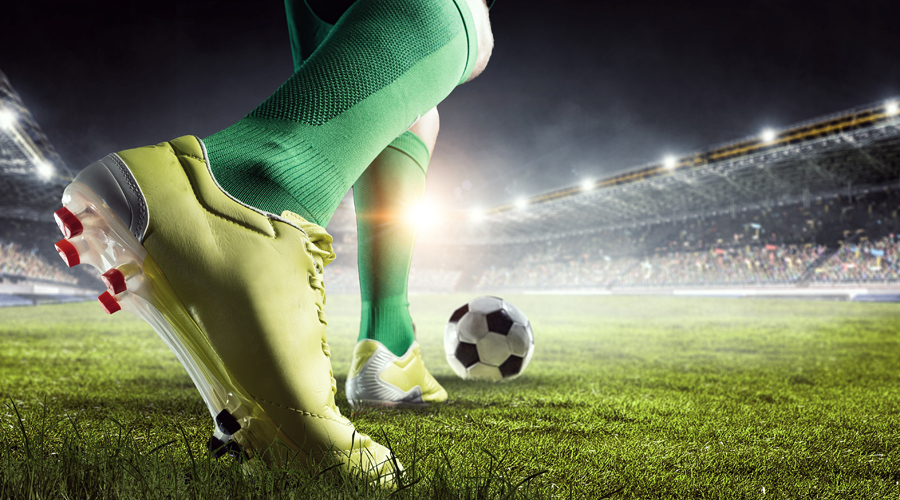 The Danes required a win against Russia on home soil, and for Belgium to beat Finland in St. Petersburg.
Shutterstock
---
Published 23.06.21, 03:08 AM
|
---
Denmark's players gathered in a circle on the field after Monday night's game at the Parken Stadium in Copenhagen and stared intently at a staff member's phone. They must have known, by then, that they had qualified for the last 16 of the European Championship, but they wanted to be sure. They wanted to see the score confirmed, officially.
The Danes had come into their final group-stage game needing the dice to roll in their favour to make it through. They required a win against Russia on home soil, and for Belgium to beat Finland in St. Petersburg. That they had a chance at all, though — that their coach, Kasper Hjulmand, could tell his players that this was the start, not the end, of their tournament — was remarkable in itself.
It is not yet 10 days since Hjulmand admitted that his players were "broken," traumatised by the experience of seeing their friend and teammate Christian Eriksen collapse on the field during their opening game against Finland, forced to stand guard around him as his heart was restarted as he lay motionless on the turf, and to accompany him from the field as he was taken to a hospital.
They had to comfort his distraught partner, and then endure the most agonising wait to discover if he was out of danger. Soccer's place in the pecking order was illustrated by the squad's insistence it would not decide whether that game would continue or not until the players had word about Eriksen's health.
Only when they were told that he was conscious and speaking at the hospital did they press on, playing the game the same evening because — as Hjulmand said — they could not bear to face a night of sleepless worry and then have to start again the next day. They played, and lost. A few days later, in front of an emotional crowd of about 25,000 fans at Parken, they played and lost again, this time to Belgium.
That was hardly surprising. Hjulmand had said that counselling would be available to all of his squad, should they feel the need, but it would take some time for that to have an impact. This was not the sort of blow you shake off in time for the next game.
Still, Denmark had one more chance.
But Russia sensed the Danes' desperation and were initially content to operate on the counter, which brought the game's first real chance as Aleksandr Golovin advanced through a high Danish line only to strike the ball straight at Kasper Schmeichel. Artem Dzyuba, who had been in a bruising mood from the start, was allowed a shot on the turn which sailed wide of the mark. It was as if Stanislav Cherchesov's team were being offered more opportunities than they actually wanted. By as early as the 25th minute the fans at the Parken were jeering what looked suspiciously like time-wasting from the Russians. It was clear that very little goalmouth action would be most welcome for one set of players.
Pierre-Emile Hojbjerg, frustrated by the strange tempo, took matters into his own hands with a highly promising and well struck long-range effort that was not far off deceiving Matvey Safonov in the Russia goal. One could understand the Spurs midfielder's impatience. His team was giving away possession and failing to even annoy their opponents very much. Gradually, though, a rhythm emerged and, from an instinctive Hojbjerg pass, Mikkel Damsgaard — Eriksen's replacement — gave Denmark the lead with an audacious, dipping shot from 20 yards. The 20-year-old so impressed against Belgium that he was already widely expected to move to the Premier League from Sampdoria. His price tag increased in an instant with his wonder goal.
No pressure and no guile were needed, though, for Denmark's second goal as a dreadful pass back from Roman Zobnin was intercepted with ease by Yussuf Poulsen who sank to his knees in relief after scoring. Russia had begun so calmly and yet were suddenly in tatters.
But Finland were still stubbornly holding on in St. Petersburg. And then a roar swept around Parken: News had filtered across the Baltic that Belgium had scored. The crowd cheered and hugged, and the Denmark players had to gesture for calm. All things were still possible and sure enough the referee awarded a penalty to Russia — which Dzyuba converted — just as the Belgium goal was ruled out by VAR for offside. Ouch.
Everyone involved was being put through the emotional wringer as yet more news was delivered, this time that Finland had scored an own goal, putting the Danes in second place in the group. This time the roar was a little more reticent. No one wanted to again jinx what was wonderful news for the packed stadium and then, as a reward, Andreas Christensen scored a goal that was even more eye-catching than the one delivered by Damsgaard; the Chelsea defender took charge from distance after a string of fine saves. Shortly afterwards it became 4-1 as Joakim Maehle scored another goal, this one from the edge of the area, as the Russia defence seemed to wilt.
Maehle ran to the crowd, holding up the numbers 1 and 0 with his fingers: Eriksen's jersey number.
"I've never experienced anything like this," Maehle told the Danish broadcaster DR.
Denmark's prize is a round of 16 match on Saturday, against Wales, in Amsterdam, at the stadium where Eriksen made his name. It does not matter at all, not in the grand scheme of things, but still, it means the world.
"What a night!" Hjulmand said. "I can't imagine how the players came back from what they went through."
This was as breathtaking and enchanting as any story told by Hans Christian Andersen and just maybe Denmark are beautifully placed to repeat their fairytale of 1992 when they won the European Championship against the odds.