Euro 2020: England meet old foes Germany; Ukraine eye first-ever quarterfinals berth
The Three Lions meet Joachim Low's side for the 13th time at the Wembley Stadium; Andriy Shevchenko's men will look to beat Sweden to make history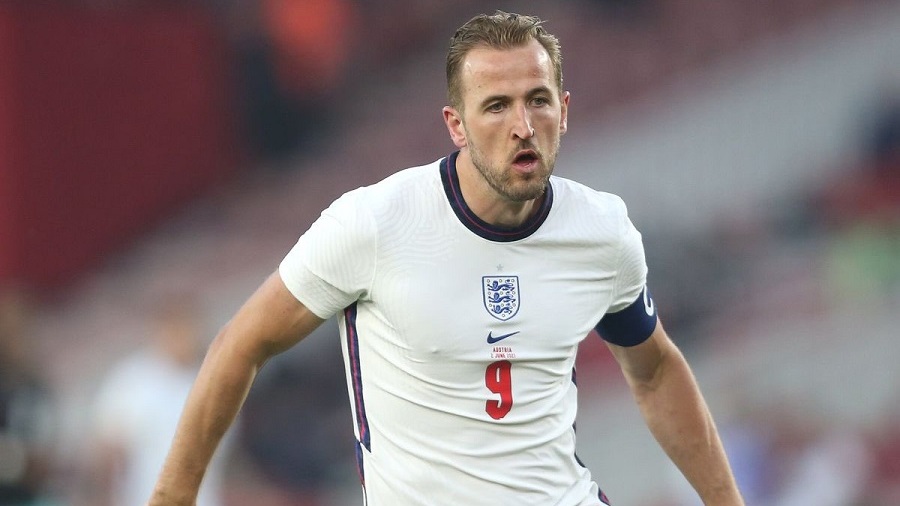 ---
Published 29.06.21, 01:33 PM
|
---
We're now moving towards the last two matches of the round of 16. England and Germany, who have an elaborate history of football rivalry, will lock horns tonight at the Wembley Stadium. Both the teams haven't quite been convincing in Euro 2020. The Three Lions have managed only two goals in three group stage matches, while Germany have relished only one win versus defending champions Portugal. The two teams will meet for the 13th time at Wembley, and third time in the European Championship. The other late night encounter will be between Ukraine and Sweden. Both the sides met each other last in Euro 2012, which Ukraine won 2-1, thanks to a brace from their current manager Andriy Shevchenko.
Here's what's in store for tonight:
England vs Germany (9:30 pm IST)
Venue: Wembley Stadium
When you train on the Sir Bobby Charlton Pitch, it's hard to escape the burden of past glory. And when Gareth Southgate is your coach, it's even harder for the England players to escape the anguish that can come from playing Germany at a tournament.
It was Southgate's penalty miss in a shootout against Germany that prevented England from reaching the 1996 European Championship final at the old Wembley Stadium. There had already been the loss to Germany on penalties at the 1990 World Cup. Twenty years later came more World Cup agony against Germany, laced with the injustice of a wrongly disallowed goal.
No wonder the renewal of the rivalry with Germany on Tuesday in the round of 16 at this year's European Championship is rousing so many memories of past meetings in England. But it can seem to be a lopsided rivalry.
There's little sense in Germany about righting any wrongs of the past, despite the still inconclusive debate over whether Geoff Hurst's decisive goal really did cross the line before Charlton and company lifted the World Cup in 1966 at Wembley. Even though Uwe Seeler did say ahead of Tuesday's 33rd England-Germany match this wound will always be there" from the 1966 team he captained. That final produced what remains England's only major international trophy and a reference point in the history of the nation, beyond sports. Germany had already won the World Cup by that point -- in 1954 and has won another three titles since pre- and post-unification.
Add a trio of European Championship wins on top of that and you see that Germany has many glory-filled memories, while England cling to the nostalgia of 1966 and the subsequent heartache often inflicted by its foe. But it can seem largely former players and fans feeling the weight of history.
"We've got boys born into the 2000s, which is obviously scary," Southgate said. "It's of no consequence to them what happened in 1990 and so on. Of course, they're watching that stuff." Southgate played the squad clips of him missing that penalty in the Euro '96 semi-finals when they met up for this European Championship.
"It isn't nice for him but it is nice to get the experience from your coach," England midfielder Kalvin Phillips said. "You don't really want to talk too much about it to Gareth in case it is too much of a touchy subject." Like Phillips, Germany wing back Robin Gosens wasn't born in 1996. "I obviously heard a lot about it," he said. "Thinking about it gives you a good feeling and we want to repeat that."
Ask many current England players about their first memories of a match against Germany and it's the 2010 World Cup when Frank Lampard's shot crossed the line but was ruled out, sparking the introduction of goal-line technology.
Thomas Muller scored twice in Germany's eventual 4-1 victory and the forward is part of Germany's old guard of 2014 World Cup champions still part of the squad at Euro 2020. "That has nothing to do with Tuesday's game," Muller said. "Some people will be able to draw some motivation from that."
There's much more familiarity between England and Germany these days in the club game. There are German coaches in the Premier League with Jurgen Klopp at Liverpool and Thomas Tuchel at Chelsea, who have been quickly embraced in England for their tactical intelligence and affable public engagement in English.
The charisma he has, a lot of people love him even if you're a neutral fan," England midfielder Jordan Henderson said of Klopp, his coach at Liverpool.
Six of Germany's European Championship squad play in the Premier League, including Chelsea's recent Champions League-winning duo Kai Havertz and Timo Werner. Another member of Joachim Low's squad, Bayern Munich teenager Jamal Musiala, only switched his national eligibility this year after playing for both Germany and England youth teams.
In Germany, though, they wonder about the Bundesliga player in Southgate's squad not starting. Borussia Dortmund winger Jadon Sancho's only appearance so far was as a late substitute in the group-stage win over the Czech Republic.
Players to watch out for:
Gareth Southgate will expect Raheem Sterling to keep his goals momentum going. And the fact that England will need to score, the burden of hitting the back of the net will rest on Harry Kane. For Germany, Kai Havertz has done well in three outings, and will be expected to tackle the English defence. While Joachim Low will rely on wing-back Joshua Kimmich for the crosses.
Ukraine vs Sweden (12:30 am IST, Wednesday)
Venue: Krestovsky Stadium
When Sweden and Ukraine meet in Scotland on Tuesday at the European Championship, Mikael Lustig will feel right at home. The Sweden defender was a frequent visitor and winner at Hampden Park in a successful eight seasons at Celtic until leaving in 2019. "It's amazing. I haven't been back since I left," Lustig said ahead of returning to the city and a stadium where he won four Scottish Cup finals.
Lustig is in rare company for the last scheduled game in the round of 16 at Euro 2020. Sweden last played at Hampden Park 40 years ago, one month before Zlatan Ibrahimovic was born, in a World Cup qualifying match. Ukraine has made only one trip, 14 years ago for a Euro 2008 qualifier, in nearly three decades as an independent soccer nation.
Both teams lost those games against Scotland, but one will leave Glasgow with their nation's first win in the knockout round of a European Championship, and set up a match against either England or Germany in the quarterfinals on Saturday in Rome.
About 10,000 fans are expected at the storied 52,000-capacity stadium in Glasgow but few will be able to travel from the two nations because of quarantine rules required by Scottish authorities. "It is bad planning to put it in a country where no one else is allowed in," Sweden midfielder Albin Ekdal said.
Lustig shares a little history with Ukraine coach Andriy Shevchenko, the greatest player of his nation's modern soccer history. Shevchenko scored in that 3-1 loss to Scotland in 2007. Shevchenko also scored both goals in the only previous competitive game between Ukraine and Sweden, a 2-1 win for co-host Ukraine at Euro 2012.
Lustig and current Sweden captain Sebastian Larsson both started that game, as did Andriy Yarmolenko, who is now the captain of Ukraine. Since then, Yarmolenko has played in all of Ukraine's eight games at European Championships. The only victory was beating North Macedonia 2-1 on June 17, a result which put Ukraine into the round of 16 with the worst record of the advancing teams three points and a negative goal difference.
Sweden won their group ahead of Spain to match coach Janne Andersson's achievement from the 2018 World Cup of leading an underestimated team to first place in a tough group. Spain looked as if it would win the group until Sweden scored in stoppage time to beat Poland 3-2. Had the Poles won, they would have advanced instead of Ukraine. In the end, fate gave us a second chance, Ukraine midfielder Oleksandr Zubkov said, and it is a sin not to use them.
Players to watch out for:
For Sweden, Emil Forsberg has been the glue that holds the attack together, and will be expected to rattle the Ukrainian defence. Coach Janne Anderrson will also expect Alexander Isak to cash in on any chance to score. Ukraine will pin their hopes on Andriy Yarmolenko keeping in mind all his experience.