Dav Whatmore bats for rise and rise of Indian cricket
Former Kerala coach wants Samson to make better use of opportunities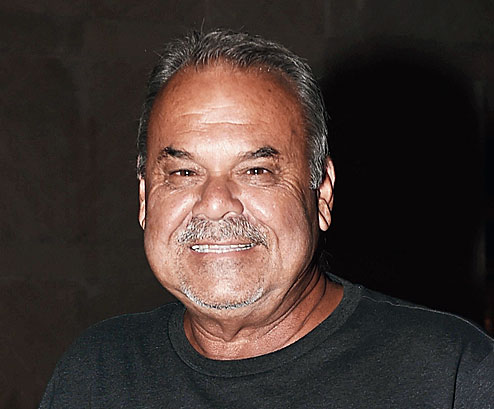 ---
Calcutta
|
Published 26.04.20, 09:50 PM
|
---
Ever since the time he was appointed as the National Cricket Academy (NCA)'s director of operations in October 2007, Dav Whatmore's bond with Indian cricket has only grown stronger.
The three seasons he served as the head coach of Kerala, after being appointed in early 2017, the team has certainly had a decent run in the Ranji Trophy and other domestic competitions.
Kerala have not just been about Sanju Samson, who did manage to find a place in a couple of T20Is when India visited New Zealand earlier in the year. Even pacer Sandeep Warrier is gradually climbing up the ladder, getting frequent India A call-ups.
Whatmore is now ready for another challenging role, that of the head coach and director of Baroda cricket. If Kerala can achieve their share of success under the man who masterminded Sri Lanka's 1996 World Cup triumph and also helped Bangladesh upstage powerhouses in world cricket, Baroda have every reason to dream big.
What pleases Whatmore is the structure of Indian domestic cricket and also the fact that the Ranji Trophy crown is no longer limited to only a few sides. A team like Saurashtra thus is a major positive for Indian cricket, he believes.
"I think the structure in Indian cricket is pretty good. You can see the result in all three formats, which only underlines that things are administered really well. It's a big plus," Whatmore, who has played seven Tests and an ODI for Australia, told The Telegraph on Monday from Melbourne.
"One of the obvious changes that Indian cricket has undergone in recent times is the lack of domination over the Ranji Trophy by Mumbai or only those teams with rich heritage and background in the sport. The competition has become much, much stronger which leads to bigger improvement in the players.
"For instance, Saurashtra winning the crown is another evidence of how strong most of the other teams have become. It's no more a case of one or two teams dominating. We can also see lots of promising youngsters coming up," he emphasised.
Whatmore, though, didn't wish to single out any youngster from the last domestic season. "Well, a lot of them are there.
"Given India's population, they always have this advantage of getting more and more players," he quipped, adding: "Also, the India U19 side did fairly well, although they lost in the final (of the U19 World Cup to Bangladesh).
"But yes, India are having a healthy stream of talent coming through."
Speaking of Samson, who blossomed under his supervision, Whatmore said he needed to keep scoring more and more runs and not look at anything else.
"I suppose Sanju did well to get selected. He could have made more runs too after being given the opportunities.
"So I feel he needs to continue to perform in order to convince the selectors and get selected. He's quite a capable player."
Asked if Samson deserved more opportunities than he got, Whatmore replied: "All I can say is he has been given opportunities since he's a good player and I'm sure he'll get more."