Younis Khan's advice for Virat Kohli: Don't look back
'Kohli should go back to his basics and play according to the situation, play for the team'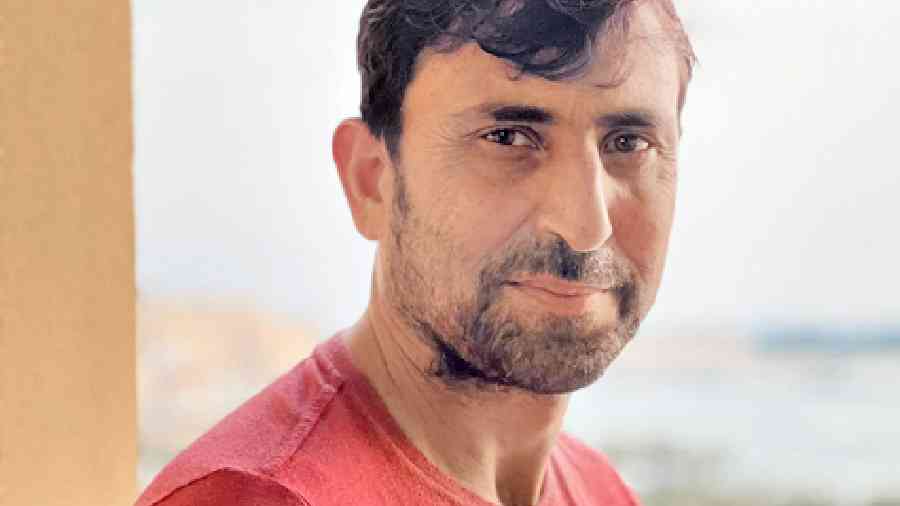 Former Pakistan captain Younis Khan
File picture
---
Calcutta
|
Published 26.08.22, 03:39 AM
|
---
Like Virat Kohli, Younis Khan too went through difficult periods in his career. But when the going got worse and he was on the brink of being cornered, the former Pakistan captain almost always found a way to bounce back.
 So too can Kohli, Younis believes, and the turnaround can begin right from India's Asia Cup opener versus Pakistan in Dubai this Sunday.
All that Kohli needs to do is not to look back at the past, get back to his basics and play according to the situation. That's Younis' suggestion for the former India captain.
"Several players have gone through extended phases of lean patches in their international careers. They have been short of runs and without enough good performances. You tend to feel as if maybe this could be your last game or last series.
"I too have gone through such phases. But I had adopted a simple formula — I went back to my basics. "I feel Virat too should not think about what lies ahead. He should go back to his basics and play according to the situation, play for the team, and then, with the little bit of energy that is left, he can utilise it to play for himself," Younis, under whose captaincy Pakistan won the T20 World Cup title in 2009, told The Telegraph from Karachi.
"He needs to develop this mindset of trying to focus on the present and not looking back at the past, and then look to fight for his team," Younis, also Pakistan's highest run-getter (10,099) in Test cricket, added.
While Kohli's slump in form has continued — it's now almost three years that he hasn't got an international hundred — it has been raining runs for Pakistan captain Babar Azam across all formats.  
"Babar's performance is there for all to see. In all formats, he's coming across as a standout performer," Younis said.
"Not to say that Kohli hasn't performed though. Parr jin performances ke liye woh mashhoor hain, woh unke taraf se nahi aa rahein hain recent past meh (But the performances that have made him a distinguished player haven't been coming in the recent past).
"That said, form is a matter of just one or two matches. I feel in this Asia Cup, Virat will be again coming across as a standout batsman.
"The stage is set for him. With the performances he has put up against Pakistan in the past, I feel he will be able to replicate that in this Asia Cup." 
Rohit 'ahead'
Younis finds both India skipper Rohit Sharma and his counterpart Babar "cool" captains. But he feels Rohit is slightly ahead of Babar in terms of captaincy skills. Why so?
"We all know how crucial Rohit and Babar are when it comes to scoring big runs for their teams and the importance they carry in terms of putting up performances of significance.
"But, captaincy-wise, Rohit has an edge over Babar because he has had a longer period as a senior Team India member and played under good captains as well. So that experience bodes well for Rohit," Younis explained.
Out-of-the-box stuff 
In a high-pressure match like the India-Pakistan encounter, out-of-the-box ideas and their proper execution can turn out to be the game-changer, Younis emphasised.
"India-Pakistan matches are not just contests between bat and ball, but beyond that.
"Whoever thinks and executes something out of the box, turns out to be successful on the day and so does the team the individual represents." 
Younis, though, acknowledged that looking at the lower-order batting of both teams, India have an edge with better finishers and hard-hitting batters.
"If we analyse the lower-order batting and finishing abilities of batsmen in both teams, India have an edge. Pakistan have a solid top order, but their lower order has few finishers or hard-hitters as compared to India," the 44-year-old pointed out.
The absence of India's pace spearhead Jasprit Bumrah (out with a back injury) will be a factor, Younis agreed.
"More than Bumrah's absence being Pakistan's advantage, I think India will be affected more. They'll be missing one of their match-winners," Younis signed off.