Selector hooks critics' bouncer
'Dungarpur never played international cricket'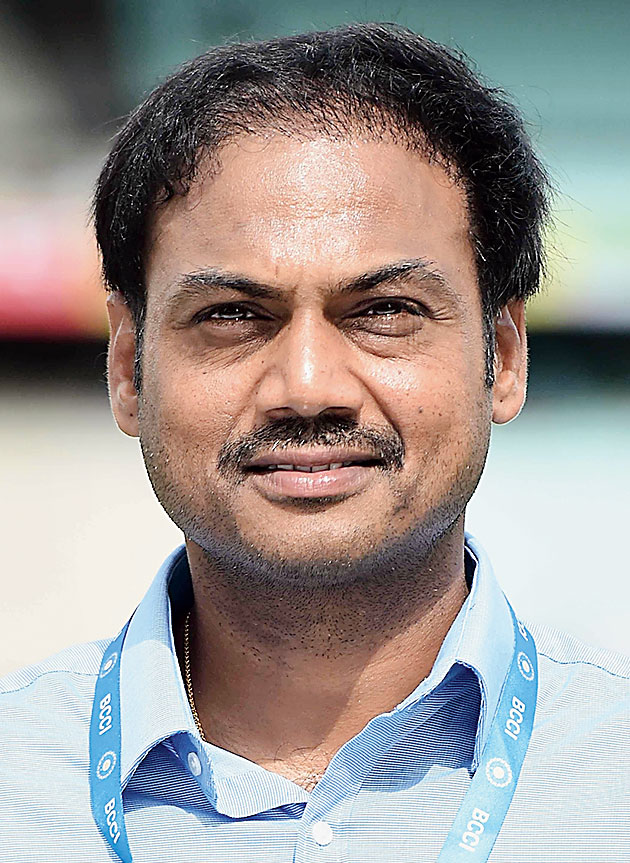 MSK Prasad
Telegraph picture
---
Calcutta/New Delhi
|
Published 30.07.19, 09:37 PM
|
---
He has been the target of many criticisms, but chairman of selectors MSK Prasad has rubbished all such talk and has hit back at his detractors.
Prasad and his committee's selections have been questioned by the likes of Sunil Gavaskar, Dilip Vengsarkar and Sourav Ganguly recently. While Gavaskar has called the current selection committee a "lame duck", Vengsarkar, speaking to The Telegraph, had said that Prasad and his colleagues lack adequate International experience to make the right choices as selectors.
"Let me tell you that all the selection committee members have played for the Indian team in different formats, which was the basic criterion to be in the selection committee at the time of our appointments.
"Apart from international cricket together, we have played 477 first-class games. Together we have watched more than 200 first-class matches during our tenure. Don't you think our experience as players and as selectors after watching those number of games is good enough to pick the right talent?" questioned Prasad in an interview with PTI.
Together, the current five selectors have played a total of 13 Tests — a number that former India captain Vengsarkar thinks don't give them enough wisdom to be national selectors.
Commenting on that, Prasad said: "If one is talking about stature and international experience, Ed Smith, who is the current chairman for England and Wales Cricket Board, has played only one Test.
"Trevor Hohns, who is the chairman of Cricket Australia's selection committee for over a decade-and-a-half with a couple of years break in between, has played only seven Tests. And yes, Mark Waugh, who played 128 Test matches and 244 ODIs, worked under Trevor.
"Legendary Australia player and captain Greg Chappell, who played 87 Test matches and 74 ODIs for his country, is also working under Trevor now. When stature and international experience don't come into picture in those countries, how will it come in the way in our country? The point that I am driving here is that every job has its own demands.
"If vast International experience is the question then our beloved late Sri Raj Singh Dungarpur wouldn't have been the chairman of the senior selection committee as he never played international cricket. Maybe a diamond called Sachin Tendulkar wouldn't have been unearthed at only 16 years."