'Mental adjustments' important before pink-ball Test, says Bumrah
India last played a Day-Night Test in February 2021, against England in Ahmedabad, which they won by 10 wickets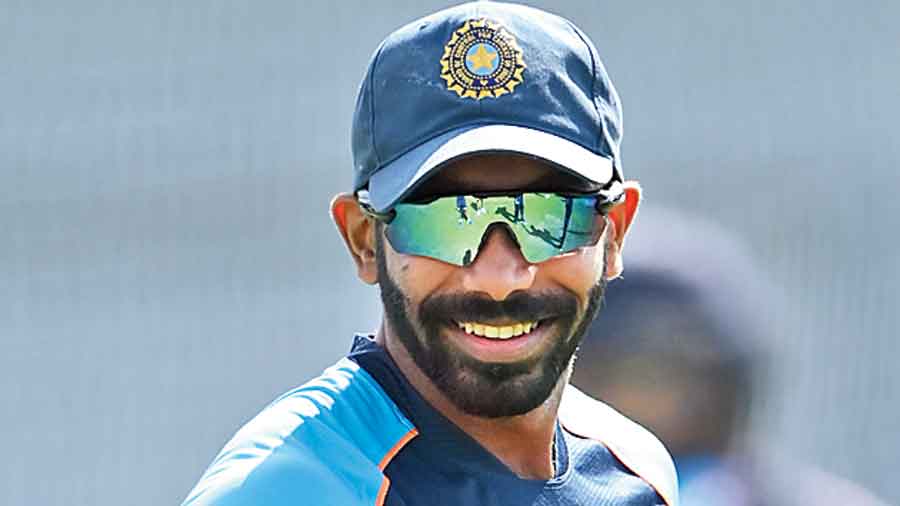 Jasprit Bumrah
File Photo
---
Published 12.03.22, 12:32 AM
|
---
Jasprit Bumrah feels that cricketers need to make a few "mental adjustments" going into a pink ball Test.
"There are mental changes you have to make," Bumrah said during a media conference on Friday. "Growing up, we haven't played a lot with the pink ball. We are not used to catching the pink ball, bowling with the pink ball, and as batters, playing against the pink ball. Whatever little games we've played we're trying to get feedback from those games — certain ways the ball behaves under the lights, and how to adjust... We're still very new in this format. We're playing a pink-ball Test after a long time."
India last played a Day-Night Test in February 2021, against England in Ahmedabad, which they won by 10 wickets. Although morning sessions are generally the toughest for batters in red-ball cricket, the post-dinner or twilight sessions have been more difficult with the pink ball.
"As professional cricketers, it is our job to adjust as soon as we can. Sometimes the pink ball reaches you sooner than you expect," Bumrah said. "The timing is different. In a normal Test match the ball swings more in the morning session. Here may be the ball won't do much in the afternoon, but in the evening it could probably swing more. There are many such small pointers.
"We haven't played many Day-Night matches, and whatever we have done have been in different conditions. We are just trying to work on whatever little we have noticed in our limited experience."
Both teams, however, had extra two days to prepare for this Test, because India won the first match inside three days. Both sides trained with the pink ball even while they were in Mohali, Bumrah said.
Not just technical adjustments, a pink-ball Test also involves changing a player's body clock, Bumrah emphasised.
"Of course the times are different. We practise in the evening. While playing a (red-ball) Test match you practise early morning because the sleep pattern is usually like that. These are adjustments you have to make — you play till late at night, so you have to practice at night. This is part of our journey."
Bumrah also laughed off queries about Ravindra Jadeja's workload in Mohali Test where he scored 175 not out and took nine wickets. "Can he (Jadeja) be rested?" he asked. "I don't see any player want to sit out after such a good game. He would want to replicate that performance and contribute more."