Virat Kohli key to keeping Tests relevant: Graeme Smith
For the former South Africa captain, Kohli is a 'superstar' who is key to keeping Test cricket alive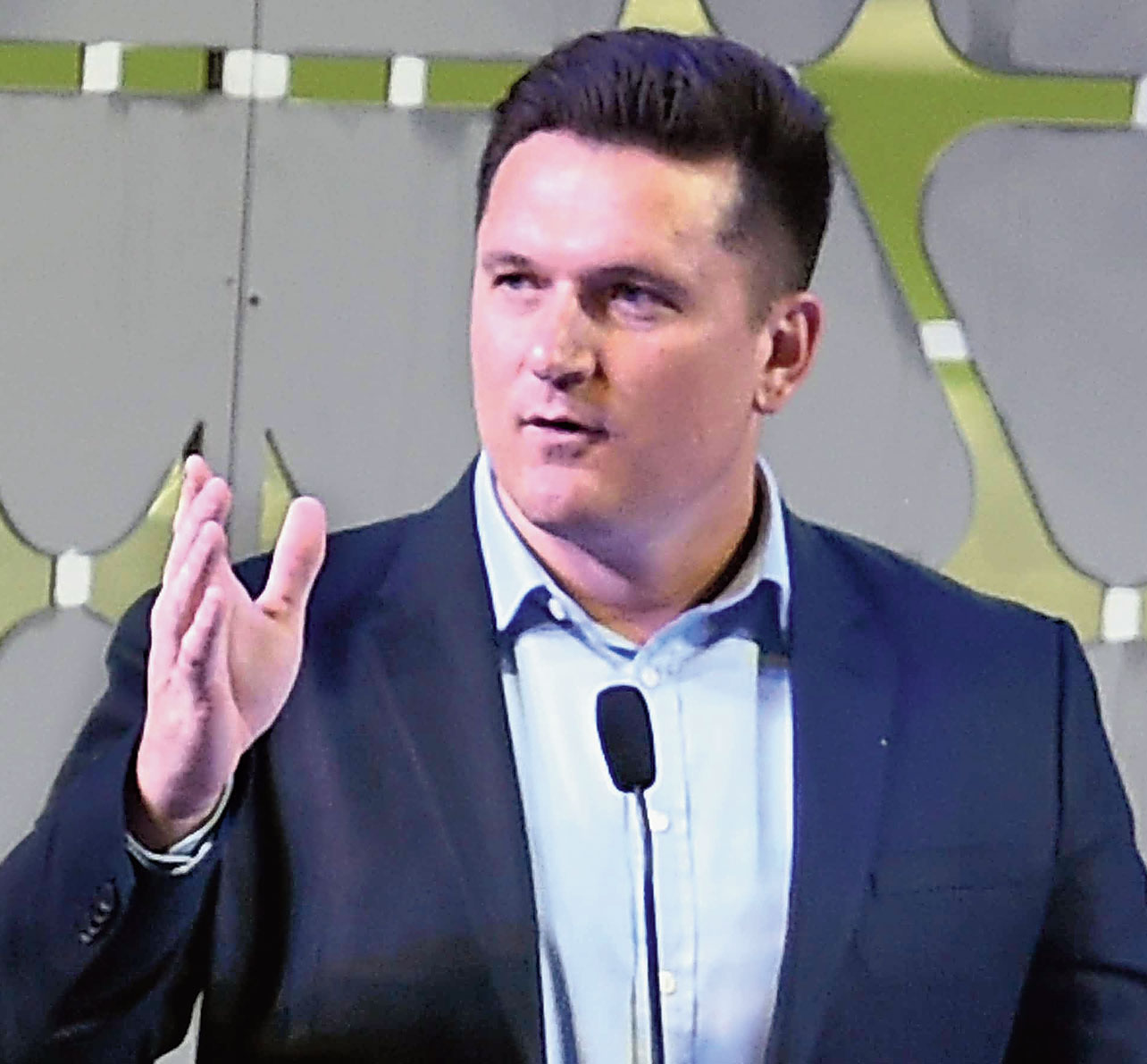 Graeme Smith on Friday.
A Telegraph picture
---
Calcutta
|
Published 02.11.18, 09:53 PM
|
---
Virat Kohli's dominance in world cricket has earned him many accolades, won him many fans. Add Graeme Smith to that list.
The former South Africa captain showered praise on the current India captain while delivering his lecture at the Jagmohan Dalmiya Annual Conclave 2018, hosted by the Cricket Association of Bengal, on Friday evening.
For Smith, Kohli is a "superstar", who is key to keeping Test cricket alive.
"World cricket is lacking superstars… Maybe one or two are there who have the potential of becoming one. But I think Virat is that guy (superstar)," Smith said.
"As long as Virat keeps promoting Test cricket as an icon and superstar, we all have the chance to keep the game relevant.
"The fact that he loves Test cricket and puts in those performances, it keeps Test cricket relevant in a country that loves the game with IPL and other T20s. It's huge for the game," the 37-year-old added.
Smith thinks that despite India's failures in Tests in South Africa and England, Kohli's boys have a great chance of winning the series during their upcoming tour of Australia.
"It was a big year for Indian cricket. They will be disappointed that they have not won a Test series in South Africa and England. Hopefully, those two tours have given them enough lessons. But certainly, the ability is there. I think they can challenge teams in their own conditions.
"If the selection panel gets the right combination in place and the leadership team takes the right decisions, I expect India to be very successful in Australia. They have the talent and ability to do well in Australia," Smith said.
Smith was all praise for Indian cricket. "It's such an exciting time for Indian cricket. It is producing such interesting talents… I mean, look at Rishabh Pant… He walks into international cricket and is straightaway successful. That is an extremely difficult thing to do. That is unique.
"With the exposure that the IPL provides and the hard work that goes into the grassroots level, with people like Rahul Dravid guiding young players, Indian cricket is doing really well."
Speaking on the Tests vs T20s debate, Smith said: "The crowd, the excitement that T20 brings to the game, is huge. T20 is such a huge asset to the game. There's a big debate on how to balance both the formats. Everyone is trying to come up with an idea to keep Test cricket relevant.
"For me, it's quite simple. Unfortunately, in Test cricket we have lost a few dynamic teams. There are teams who are going through transformation. I believe if world cricket is more competitive, all three formats will work.
"Test cricket is the ultimate test of your ability and skill and your physical state. The challenge is to get competitive teams outside the top three or four."
Smith also criticised the quality of the Kookaburra balls. "It softens too soon and does not swing for a long period of time. I think Test cricket cannot afford to have boring draws.
"It needs the ball to spin, it needs the ball to swing and make movement in the air. It needs competition between the bat and the ball, to keep Test cricket stay relevant," Smith said.
Assessing the current situation in South African cricket, Smith said: "South African cricket, from a cultural perspective, is at a very strong place right now. But speaking of the game proper, there is a big gap between International and domestic cricket.
"Bowling wise, we don't have too much too worry with talented guys like Kagiso Rabada coming up. But the batting does worry me."
Smith left immediately after his lecture to catch a flight to Singapore en route to Perth, where he would be commentating on the Australia-South Africa series.