If I had to bowl to Pujara, I would have prayed: Lee
Virat has shown the correct aggression, says former Australia speedster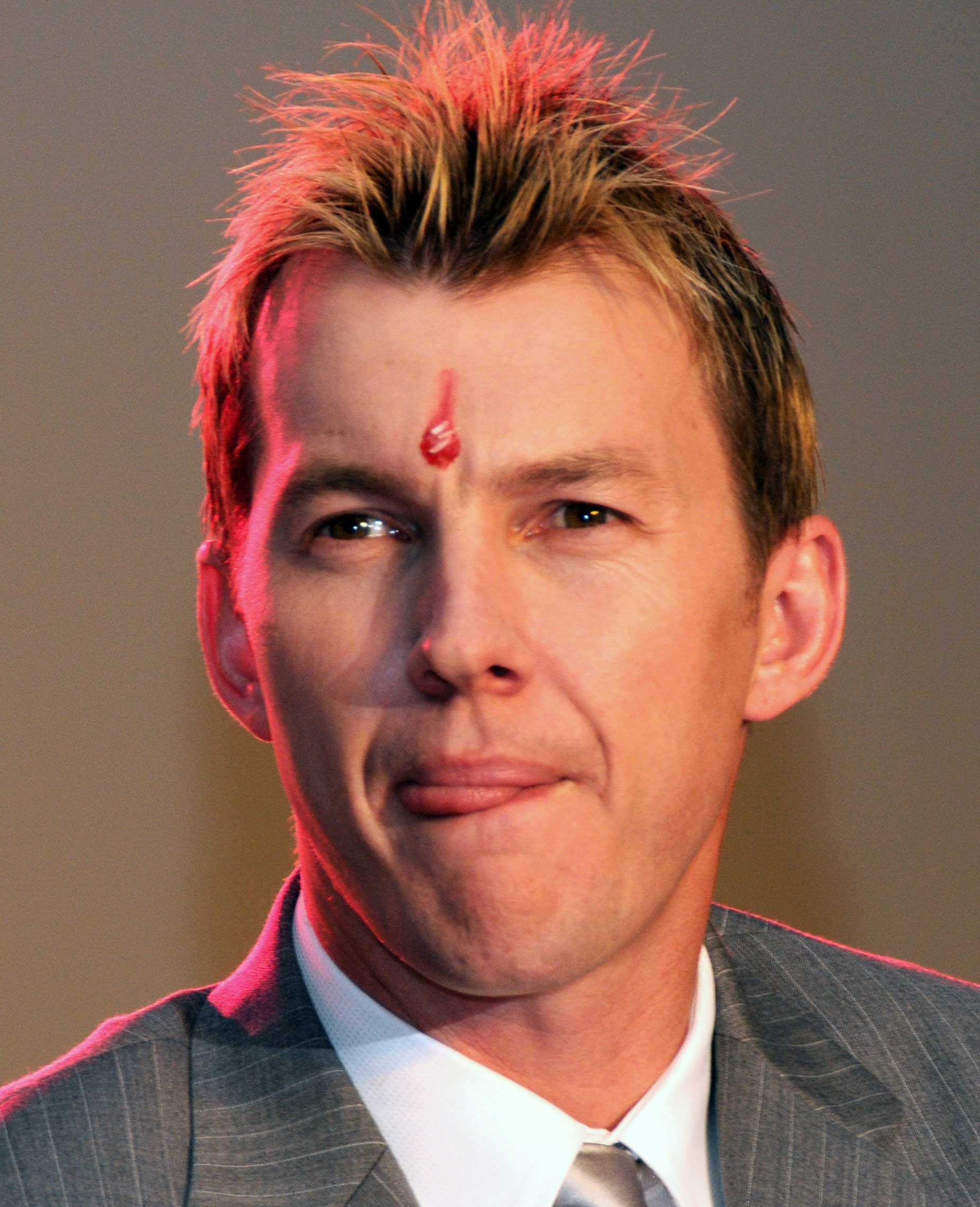 Brett Lee
Telegraph file picture
---
Sydney
|
Published 06.01.19, 10:22 PM
|
---
Brett Lee, fast and furious with the new ball, spoke to The Telegraph on the drive from the Sydney Cricket Ground (SCG) to a Sheraton property on Sunday afternoon.
While Shoaib Akhtar is credited with bowling the fastest delivery (161.3 kph), Brett and Shaun Tait have 161.1 against their names.
Brett, now 42, last played for Australia in 2012. He has plenty of interests outside cricket, with music and singing right at the top. There's TV work too.
Excerpts...
Q Have India been very good or Australia very disappointing?
A Both... Our batsmen just didn't get the runs they're capable of, whereas India had two totals of over 300, one 443/7 declared and, then, the 622/7 declared at the SCG. In a completed innings, India went below 250 no more than once... Those figures do the talking... Clearly, Australia haven't played their best cricket. India have been brilliant.
Q On paper, at least, Australia had a formidable attack...
A What's on paper doesn't matter. The reality is that there have been patches when our bowlers have really struggled. In the only India innings at the SCG, no more than 30 balls would have hit the stumps... No wonder, India declared past 600. My question is simple: How can you get any team out if, over 167.2 overs, you bowl only 30 or so balls which would have gone on to hit the stumps?
Q Are there any pluses at all for Australia?
A I've been impressed with Marcus Harris... Marnus Labuschagne too impressed me in the first innings at the SCG. He looked a Test cricketer, although not at No.3. However, I'd have him in the XI... I'd say Travis Head has also had a good series... Among bowlers, Pat Cummins has come of age. Left to me, I would have given him the new ball.
Q Was Tim Paine's captaincy of the required level?
A Paine has done a good job.
Q What made the difference for India?
A The performances of Jasprit Bumrah (21 wickets), Cheteshwar Pujara (521 runs), Mohammed Shami (16 wickets)... Virat Kohli's captaincy as well.
Q Some words on Virat's captaincy...
A Outstanding... Virat has shown the correct aggression, or aggression at the right time... Then, his field placements have been wonderful. Now, Virat is on the cusp of history, becoming the first captain from India to win a Test series on our soil. Congratulations to him and India.
Q The pluses for India?
A Everything. They've played a good brand of cricket, enjoyed the tour and have won the series. So, what more?
Q I should ask you... How would you have bowled to Pujara?
A If I had to bowl to Pujara, I would have prayed! Seriously, he is so good and puts such a heavy price on his wicket. Pujara really is a freak of nature... Look at his statistics... Three hundreds. Our best? Harris's 79 in the first innings at the SCG.
Q If you had a role in Cricket Australia (CA), would you have revoked the one-year bans on Steve Smith and David Warner, keeping in mind India had a formidable team?
A Absolutely... I would have done so, even though CA didn't. It was their call in any case.
Q Wouldn't that have sent the wrong signal?
A What's the right message? I reckon Smith and Warner have done their time. The public has understood what they and (Cameron) Bancroft did... They certainly themselves understand... It's time for all of us to move on. I should add that the Australian public would like the best XI on the park.
[Smith and Warner are banned till the end of March.]
Q Your Prime Minister, Scott John Morrison, told this newspaper that he was waiting for Smith to again bat for Australia. How about you?
A So am I, so am I... I'm a big fan of Smith and Warner.
Q But the non-availability of Smith and Warner gave others the chance...
A I agree. The past 10 months have been a learning curve for us... I've been impressed with Harris and the Warner-Harris opening combination in Test cricket would be a good one.
Q You'd get Warner and Harris to open in the Ashes this year?
A The perfect combination.
Q Last one... You were a member of one of the greatest teams ever, in the early 2000s... Does it pain that Australia could lose this series 1-3?
A It hurts. Hurts me, hurts the Australian public. But, believe me, we will come back stronger once the lessons are taken on board.