Azharuddin: Rohit Sharma has matured a lot
Rohit Sharma's match-winning unbeaten 122 against South Africa earned high praise from the former captain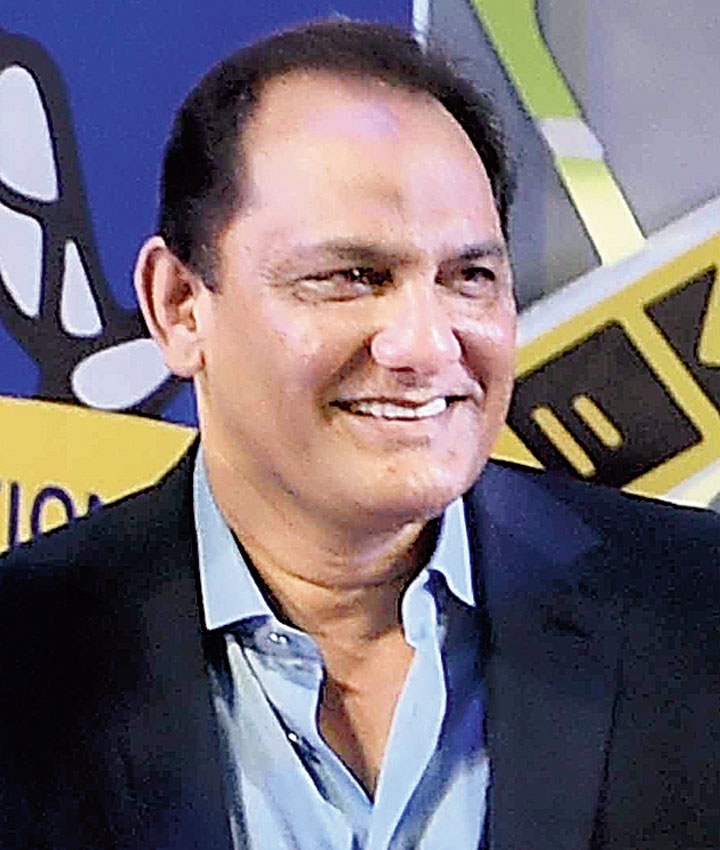 ---
|
London
|
Published 08.06.19, 09:40 PM
---
Mohammed Azharuddin doesn't mince words. He's never been afraid to call a spade a spade.
A little away from the prying eyes, Azhar will ask, "why do you need my opinion? Why do you want me to talk about cricket?"
Pressed a little and having reminded him that he's the only Indian captain to have led the team in three World Cups (1992, 1996 and 1999), Azhar finally relents. You can easily make out how keenly he still follows the game through his dissection of the situations.
"India have a good balanced side, a good bowling attack and it has been proved against South Africa… They have good bench strength, which is the hallmark of champion teams… That is most important in tournaments like the World Cup," Azhar told The Telegraph.
Rohit Sharma's match-winning unbeaten 122 against South Africa earned high praise from the former captain. "Rohit took full responsibility upon himself and batted with supreme authority.
"He didn't give away his wicket and ensured that the team got through… He has matured a lot and maturity gives you confidence. That is the sign of a big player," Azhar remarked.
He has hardly been swayed by the debate over the No.4 spot and feels that KL Rahul should be given an opportunity though the batsman has to prove himself in pressure situations.
"Rahul has to perform under pressure. He has to live up to the faith shown on him by the team management. He has to bat with the fluency he did in the IPL."
Azhar, however, made it clear that he wasn't happy with the combination in the opener.
"I would have preferred another fast bowler in the XI. That would have meant playing with only one spinner. That was because there was uneven bounce and movement in the air and off the wicket. Having one more fast bowler would have meant South Africa wouldn't have crossed 200," Azhar opined.
Azhar's semi-final line-up includes India, England, Australia and New Zealand.
"The format is good and it gives the teams more matches to perform to their potential. I have already spoken about India, hosts England and Australia are also strong teams and have been doing well. New Zealand too are good and have a fine record in World Cups."
How positive is he about India's chances?
"I will be hugely disappointed if India don't do well. This team can perform collectively. They have been together for almost three years and are gelling well. There's no doubt they have a great chance this time. Both India and Australia are balanced… will be an interesting contest.
He though didn't wish to say much on Virat Kohli's attacking leadership.
"Virat has a good team and good bowlers. A captain's job gets largely restricted if he has a good side. Clive Lloyd didn't have to do much because he had such a terrific team."
He agreed Mahendra Singh Dhoni's presence has made Virat's task easier.
"This is an experienced side which has played many matches. Dhoni is a World Cup-winning captain and his experience matters in such big tournaments. His presence always adds to the team's confidence. Don't forget the winning momentum is most important."
Looking back, Azhar felt India didn't play well as a team in 1999. India had failed to make the semi-finals and ended their campaign in the Super Six stage.
"We didn't play well. It's as simple as that."
But what then will decide the winner this time?
"Consistency will decide the winner in such long tournaments. Winning and losing is part of life. Winning in any tournament is important and the momentum counts," said Azhar.