ICC Cricket World Cup 2019: Is this it for India? Anxiety memes are flying on Twitter
Lots of prayers for Dhoni to deliver, some also want Modi to pad up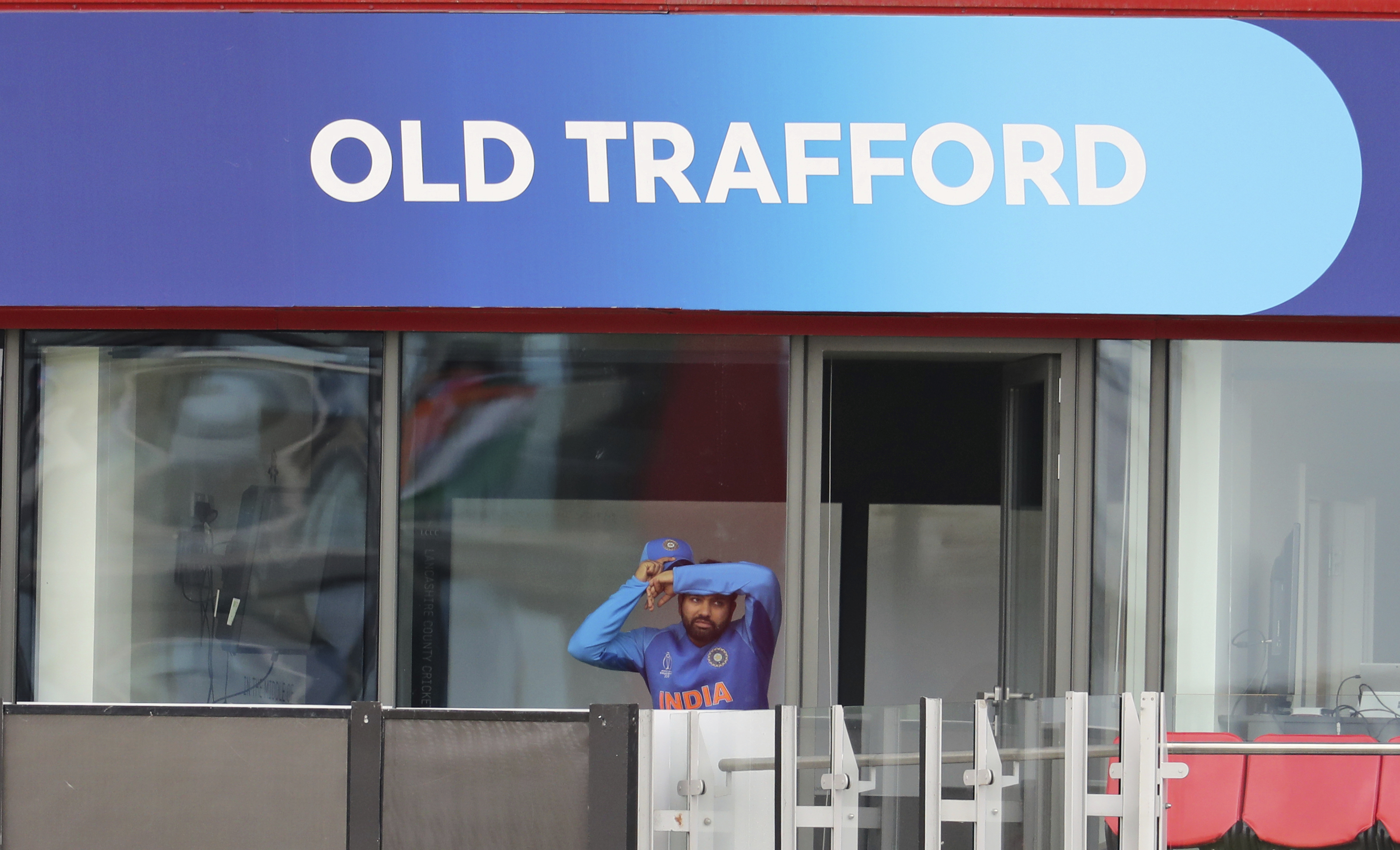 ---
---
#INDvsNZ

Indian batsmen today pic.twitter.com/hEtR8XGMsW

— IRONY MAN (@karanku100) July 10, 2019
#indiavsNewzealand #INDvsNZ
Me: I'm Atheist.
India: 49 runs 4 out.
Also me: pic.twitter.com/gAgM648jXY

— Yubraj (@KaNaukar) July 10, 2019
#INDvsNZ
Indians looking at dhoni today... pic.twitter.com/MhcBrnkUwf

— LIFE IS A cOmEDy (@whysoo_serious_) July 10, 2019
Current situation of #indiavsNewzealand Match pic.twitter.com/fQpOfA0vZK

— Ashish Trivedi (@memesvelle) July 10, 2019
Chaliye, #CWC19 ko vanakkam. pic.twitter.com/hqVzT1VhB6

— Aisi Taisi Democracy (@AisiTaisiDemo) July 10, 2019
NRI's chanting - MODI MODI MODI MODI MODI pic.twitter.com/HmZ6FC2TJD

— Kunal Kamra (@kunalkamra88) July 10, 2019
Indian batsmen in front of NewZeland bowlers#indiavsNewzealand pic.twitter.com/pGgoZEXJXQ

— itshaze (@itshaze4) July 10, 2019
#INDvsNZ#indiavsNewzealand
Now only this player can save Team India 👇 pic.twitter.com/9dcxtAMMBU

— THANOS (@TitanKaThanos) July 10, 2019
Pakistanis watching #INDvsNZ match pic.twitter.com/w5VwD10OWx

— Hira Ahmad (@hiraahmad610) July 10, 2019
I am not watching the match anymore but still peeking at the scorecard. Can't help myself. It's like if you squish a spider with a heavy book, you know it will be gross but you still have to look. #indiavsNewzealand2019 #indiavsNewzealand

— Gunjan (@Gunjanwitty) July 10, 2019
Also, many Indian fans discovered the virtues of Dhoni, who till a few days back was being written off. A crisis of epic proportions that needed a Superman - that was more the tone as fans begged for Mahi's magic to take India through.
At the time this report was uploaded, India had lost its sixth wicket.
The handle of the on-road satire stand-up show Aisi Taisi Democracy, @AisiTaisiDemo, could not resist the temptation of bringing Narendra Modi into the dismal on-field picture. In the bargain, it also dragged back from memory a conversation that Modi had with a Puducherry booth worker on the NaMo app.
When the booth worker, Nirmal Kumar Jain, asked the Prime Minister about middle-class issues, Modi made a vague reply. Then after a pause, he said: "Chaliye, Puducherry ko Vanakkam," signalling that he had nothing more to add.
@AisiTaisiDemo posted: 'Chaliye, #CWC19 ko vanakkam.'
Some Indian fans agreed that they could barely watch the unfolding collapse of the batting order, but could not stop keeping an eye on the score, somehow.
One section of Indian Netizens seems to have given up on the team's World Cup hopes. Others want Narendra Modi to play. And stand-up satirist Kunal Kamra is sure Amit Shah would call up the ICC.
On the reserve day in the semi-final, India started crumbling to New Zealand's bowling. In the 26th over, India was 80/5. As the wickets fell, the memes piled up.
At least one person on Twitter wanted home minister Amit Shah to take the field.
Kamra was out with a Modi meme too, but NRIs were in his gunsights.