Animated series on team Indian captain Virat Kohli
Kohli on Saturday said his career path became simple due to the decisions taken by his father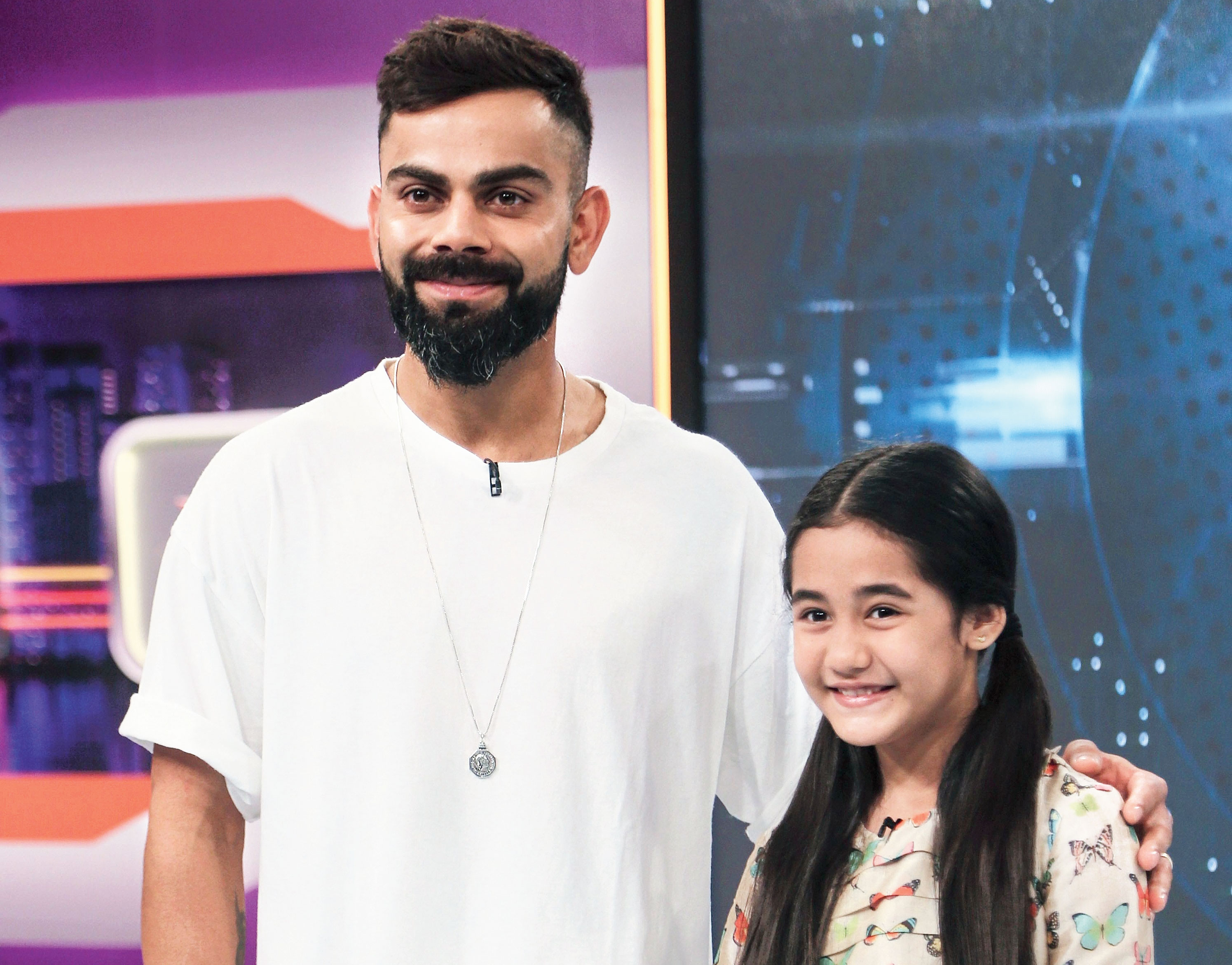 ---
---
Virat Kohli is a hero to millions of Indians but the Team India captain's father, Prem, had been his "super hero" in real life.
Kohli on Saturday said his career path became simple due to the decisions taken by his father.
"My father till the time he was in this world he has been always been my super hero," Kohli said during a promotional in Mumbai on Saturday.
"Many people can inspire or motivate you, but when someone sets an example in front of you, the impact is different. The examples he (my father) set in front of me... like when I was playing cricket when I was young... the decisions he took with regard to my career. He could have told me about different dimensions.
"Due to his personality and decisions, my focus always remained that I will go ahead on the basis of hard work and not by any other way," Kohli recollected.
He was speaking after launching an animated series Super V based on Kohli himself, which will be aired on Star Sports Network, Star Plus and Disney from November 5.
"Because of this, he has been my super hero. Due to his personality and decisions, my career path became simple that I had to move ahead only by working hard…
"If I succeed then it was written in my destiny, if it was not there, then I was not good enough...
"After that I stopped making excuses, and I think it happened because of him, as things happened in front of me and so he is my Super Hero (sic)," added the India captain.
Kohli has not just been the world's best batsman but has also helped India attain the No.1 ranking in Test cricket.
When Kohli permanently took over the Test captaincy in January 2015, India were ranked No.7, above only West Indies, Bangladesh and Zimbabwe.
After a 0-2 series loss in Australia in 2014-15, a slew of series victories including a 2-1 win away in Sri Lanka, who were until recently higher ranked on the charts, put them back on track. Their crowning moment came after a 3-0 thrashing of New Zealand at home in October 2016, when they pipped Misbah-ul Haq's Pakistan to the top spot.
His dynamic leadership and hunger for success has brought about a massive change in India's fortunes.
On Saturday, Kohli shared a throwback picture of him sharing a laugh with England's limited-overs captain Eoin Morgan and former South Africa captain AB de Villiers and asserted how cricket has given him friends both on and off the field.
"The beautiful thing about sport is that rivalries stay on the field and just with a smile and an open mind all tension between athletes can be put to rest. Play hard on the field but always be up for a laugh off it. What a blessing to have gotten to know so many amazing people through sport," Kohli said in an Instagram post along with a picture of him laughing with Morgan and De Villiers.
Kohli shares a great camaraderie with De Villiers as they both play for Royal Challengers Bangalore in the Indian Premier League.