Adam Gilchrist red flag on IPL 'monopoly'
Aussie legend says the cash-rich league's efforts to monopolise T20 franchise cricket are becoming 'a little bit dangerous'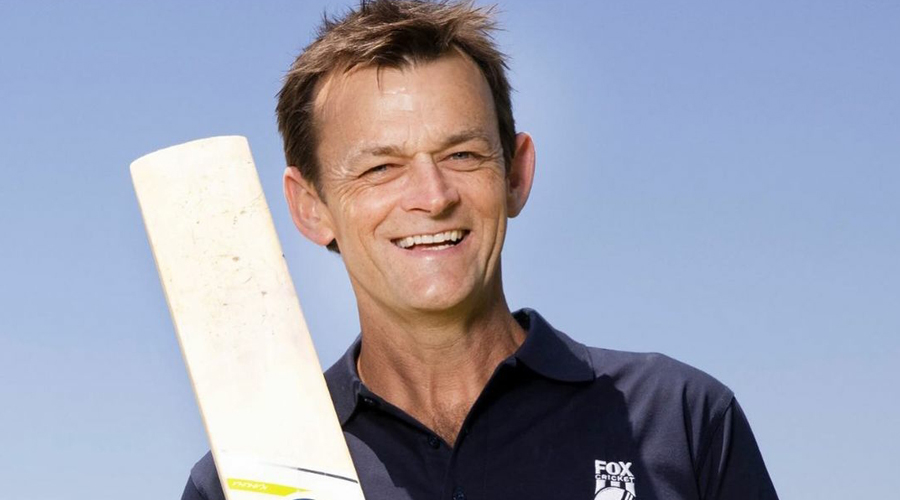 Adam Gilchrist
File Photo
---
Published 28.07.22, 03:00 AM
|
---
Former Australia captain Adam Gilchrist on Wednesday voiced concerns over the Indian Premier League (IPL)'s expanding global footprint, saying the cash-rich league's efforts to monopolise T20 franchise cricket are becoming "a little bit dangerous".
Gilchrist's comments came in the wake of reports in the Australian media saying that opening batsman David Warner will again skip Australia's Big Bash League (BBL) to participate in a new league in the United Arab Emirates, backed by IPL money. Warner has played only three matches in the BBL since its inception in 2011 and his last appearance in Australia's premier T20 tournament was in 2013. In the cash-rich IPL, Warner, earlier a title-winning captain for Sunrisers Hyderabad, now plays for Delhi Capitals, owned by the GMR Group. The group also owns a team — the Dubai Capitals — in the Emirati league.
The new tournament's schedule — January 6 to February 12 — is set to clash with the BBL's, which runs from December to early-February 2023. IPL team owners have also bought all six franchises of South Africa's new domestic T20 league, while three IPL franchise owners — of Calcutta, Rajasthan and Punjab — own teams in the Caribbean Premier League. Besides GMR-backed Delhi Capitals, the Shah Rukh Khan-owned Kolkata Knight Riders and Reliance-promoted Mumbai Indians have also invested in teams in the UAE T20 league.
"I think it would almost be commercial suicide for (Cricket Australia) to allow a player like him (Warner) to go headto-head up against their own competition," Gilchrist told Australia's SEN Radio. "They can't force David Warner to play in the BBL... But to let him then go off — or another player, let's not single out Warner because there will be other players on the radar — it's all part of this global dominance that these IPL franchises are starting to create. "... It's getting a little bit dangerous the grip that it's having to monopolise that ownership and the ownership of the players and their talents and where they can and can't play."
Warner is contracted to Cricket Australia, but Australia do not have any international cricket in the last three weeks of January following the completion of a three-Test series with South Africa on January 8.
There was hope within Australia's cricketing circles that their Test players would be free to play in the BBL, scheduled from December 13 to February 4, after the South Africa Tests. Warner, however, does not have a contract with any BBL club. In fact, none of the top Test players such as Steve Smith, Pat Cummins or Mitchell Starc have any contract with any BBL side. Gilchrist said that veteran Warner's commitment to Australian cricket could not be questioned, but added that younger players could follow in his footsteps.
"If he rides off into the sunset and says, 'Sorry Australian cricket, I'm going to become a gun for hire for my Indian franchise team in various tournaments', you can't question him on that," Gilchrist said. "That's his prerogative and he's done everything he needs to get the profile and get that market value. It's the new younger player coming in that starts to make those noises where it'll be really challenging."
The IPL did not immediately respond to an emailed request for comment. Gilchrist, who represented Australia in 96 Tests, 287 ODIs, and 13 T20Is, had earlier played for IPL franchises such as the now-defunct Deccan Chargers and Kings XI Punjab, now renamed as Punjab Kings. He had led the Deccan Chargers to their maiden IPL title in 2009. But some cricket observers termed Gilchrist's concern a "bit rich" given that most of the cricket-playing nations are advocates of a free market.
"Has any other company or corporate group come forward to fund cricket or the franchises? It's the Indian franchises which are keeping the game alive and promoting cricket worldwide. If Australian companies are so concerned, they might as well come forward to back the leagues," said a source who requested anonymity as he isn't authorised to speak on the subject.
(Written with inputs from Reuters and PTI)