CoA disqualifies three units in accordance with the Supreme Court judgement
The final electoral list of BCCI will be announced on Thursday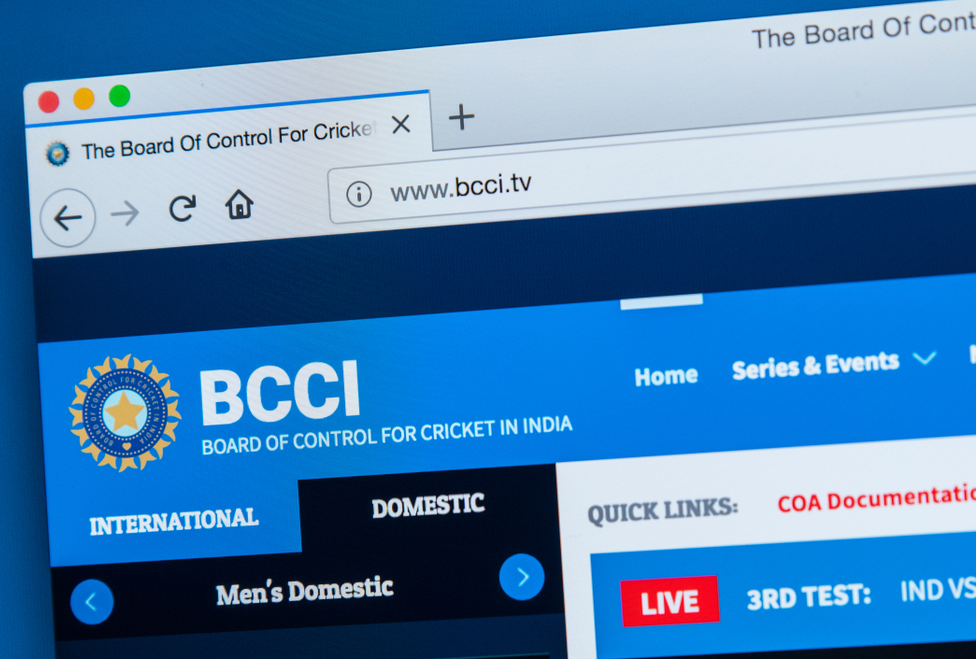 "Compliant members of the BCCI may attend the General Body Meeting through their Representative who is found to be eligible by the BCCI Electoral Officer."
Shutterstock
---
Calcutta
|
Published 09.10.19, 08:27 PM
|
---
A fresh round of legal battles is on the cards after the Supreme Court-appointed Committee of Administrators (CoA) informed the cricket associations of Tamil Nadu, Haryana and Maharashtra that their constitutions were non-compliant with that of the Board of Control for Cricket in India (BCCI) and they would not be allowed to participate in the annual general meeting on October 23.
All the three associations are expected to approach the apex court following the order.
The notice issued by the CoA to all members of the state associations read: "Please note that only compliant members of the BCCI as determined by the Committee of Administrators, in accordance with the Hon'ble Supreme Court judgment dated 9th August, 2018 read with the Hon'ble Supreme Court order dated 20th September, 2019, shall be permitted to participate in the General Body Meeting.
"Compliant members of the BCCI may attend the aforesaid General Body Meeting through their Representative who is found to be eligible by the BCCI Electoral Officer."
The final electoral list will be announced on Thursday.
The Tamil Nadu Cricket Association (TNCA), the home of former BCCI president N. Srinivasan, has maintained that the CoA has no authority to decide whether a particular association is compliant with the apex court's directions.
"The job of the CoA is only to file a status report with reference to the compliance undertaken by the state associations... The CoA has no authority to suspend the right of a state association from participating in the BCCI elections in any manner whatsoever on the alleged ground of the state association being non-compliant," the TNCA maintained in a letter to the CoA.
The TNCA has nominated R.S. Ramasaamy as its representative at the AGM. Haryana Cricket Association is to be represented by Mrinal Ojha while Maharashtra Cricket Association has forwarded Riyaz Bagban's name.
"The CoA is exceeding its limits. We have always maintained that it has no right to decide on such issues. The recommendation has been sent to the electoral officer and the amicus curiae. If they say we are not qualified, we will seek the Supreme Court's intervention," a livid senior TNCA official told The Telegraph.
Madhya Pradesh Cricket Association life member Sanjeev Gupta had also filed complaints against Madhya Pradesh, Uttar Pradesh and Karnataka cricket associations and the Delhi & District Cricket Association.
Gupta has asked BCCI's electoral officer N. Gopalaswami to seek clarification from Brijesh Patel, the Karnataka State Cricket Association's representative, on a pending criminal case against him.
The Maharashtra Cricket Association's AGM was conducted in a bizarre way on October 2. There have been allegations that no elections were held for the five office-bearers and they were selected from the 16-member apex council.
It was also learnt that Rajeev Shukla and Rajat Sharma's team met Gopalaswami in Mumbai on Wednesday to present their case.