Bundesliga puts money on India
CEO Robert Klein hopes of an Indian footballer to play in the German league at some stage in future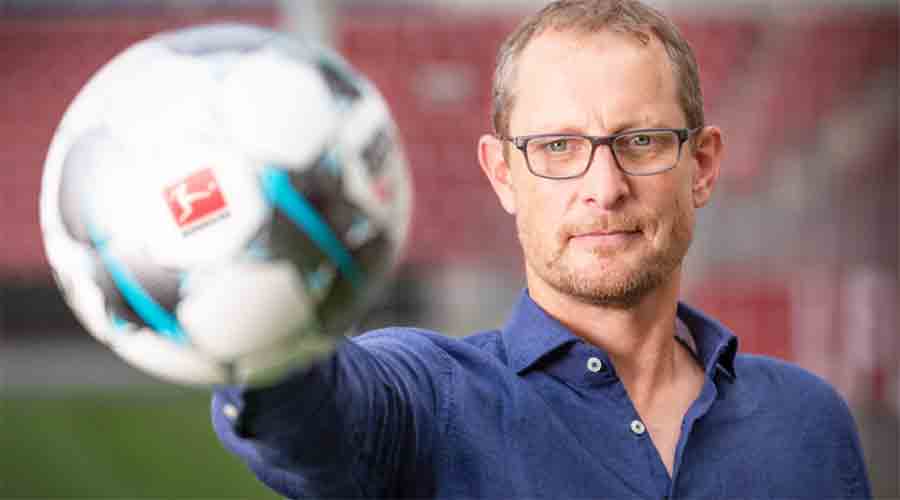 ---
Calcutta
|
Published 23.10.21, 02:58 AM
|
---
The strategic partnership between Leipzig and FC Goa, and Hyderabad FC's tie-up with Borussia Dortmund have led to the Bundesliga being quite interested in Indian football and its market.
Given the "exciting times for Indian football", the Bundesliga is keen to focus on the fanbase in the Northeast and Kerala as well as in Mumbai, and hopes an Indian footballer will be able to play in the German league at some stage in future.
"India has got a very big potential for football. You obviously are a cricket nation and very good at it, while kabaddi too has done an excellent job.
"But football is the third fastest growing sport and I think it needs to be because it is very easy to play. All you need is a ball and two goalposts, and you are on your way," Bundesliga CEO Robert Klein said in a virtual interaction.
"The exciting development in terms of the structural reform of Indian football with the Indian Super League as your top league and the I-League, which has promotion and relegation in it, is creating a structure that can be developed down to grassroots.
"The tie-ups with Dortmund and Leipzig are an indication of the potential for development and for us, it is great to see our clubs coming in and Indian football developing.
"The ultimate goal, personally for me, would be to see an Indian player coming in to Bundlesliga 1 or Bundesliga 2, which is absolutely achievable, though it will take a bit of time.
"But in the last two to three years, there has been a step up," he added.