Brabourne's date with showstopper
Off-spinner Rege remembered the 1972 final when he dismissed Goswami in both the innings for 0 and 5, respectively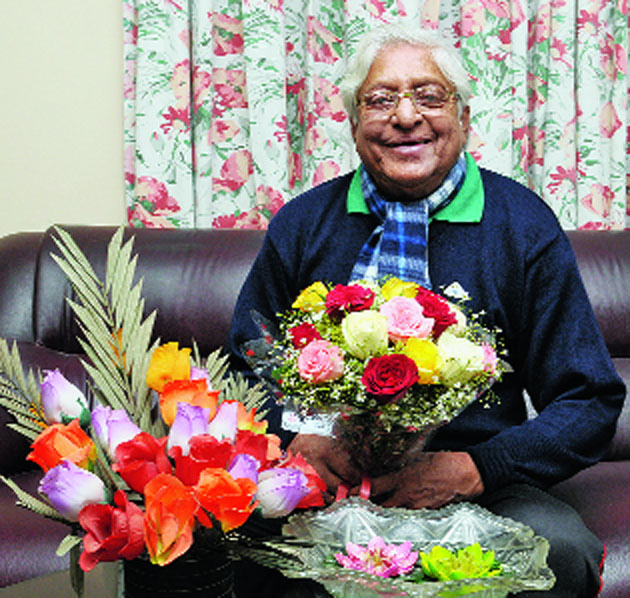 ---
|
Calcutta
|
Published 03.05.20, 02:40 AM
---
The moment Chuni Goswami arrived at the Brabourne Stadium for the match-eve nets ahead of the Ranji Trophy final in 1968-69, there was a flurry of activity in the Bombay dressing room. Some of the home players just wanted to have a glimpse of the star footballer, admired by most.

"Other than our captain Ajit (Wadekar), none had heard about Chunida, the cricketer. We knew about the footballer and his deeds. We just wanted to see him," recalled Milind Rege, former Bombay captain, during a chat with The Telegraph on Saturday.
"We had high regard for Chunida, PK (Banerjee) and Balaram. Those were non-TV days and we kept ourselves updated mostly through newspapers. So for youngsters like Eknath (Solkar) and me getting to see him in person was a huge motivation.
"We exchanged pleasantries and wished him. Chunida was very friendly and had a great smile. Simply put, we were in awe of him," Rege said.
Goswami's aura wasn't just limited to Calcutta and its Maidan, it transcended boundaries. By the end of the final, which Bombay won by virtue of their first innings lead, Goswami's cricketing skills were much talked about in the country's cricketing capital.
Goswami, who passed away on Thursday at the age of 82, scored 96 and 84. "Bengal then were very strong. Led by Ambar Roy, they had Gopal Bose, Subrata Guha and Dilip Doshi.
"Chunida batted at No.6 and was a typical scrapper. He always led from the front. He was always telling the players not to let their guard down.
"We realised he was a top-class cricketer as well. As a batsman, he wasn't in the classical mould but he knew how to get the singles and hit the odd boundary.
"Till he was there, Bengal were ahead. He was always guiding the team and his leadership qualities stood out. He was a great motivator, his chin-up attitude always rubbed off on his teammates," Rege, who played 52 first-class matches, remarked.
Goswami returned as captain to meet Bombay in the final again in 1971-72. Sunil Gavaskar's 157 and Padmakar Shivalkar's nine-wicket match haul destroyed Bengal as Bombay won by 246 runs. But the visitors remained in the match till the second innings when Shivalkar's (6/43) left-arm spin dismissed them for 106.
"Goswami was a very good cricketer. I was equally shocked and surprised by his cricketing skills. He was an all-round player and we used to plan our strategy to dismiss him early. If he got settled, he hardly played a false stroke," recollected Shivalkar.
Off-spinner Rege remembered the 1972 final when he dismissed Goswami in both the innings for 0 and 5, respectively.
"The ball in the second innings just drifted away. It pitched on leg and went the other way. It's called the doosra these days, but I didn't bowl that. The doosra can't be bowled with a legal action.
"Goswami was startled. 'Woh pichche se kaise nikal gaya,' he told me in disbelief before walking back," Rege said.
"Bengal were a huge threat then alongside Karnataka. They had a strong seam attack in Guha and Samir Chakraborty. Bombay always played with great determination against Bengal. Chunida's presence would always turn out to be a factor," Rege said.