Battling Australia in Australia is motivation enough for team India: Vikram Rathour
'From the coaching staff's perspective, players were told that we needed to keep having belief in the way we prepare and play our cricket...'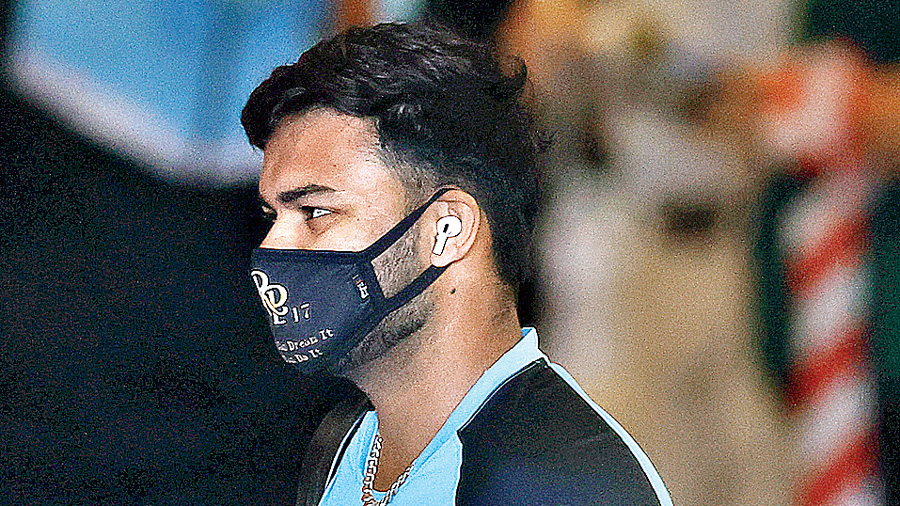 Rishabh Pant in Sydney.
PTI
---
Published 15.01.21, 02:04 AM
|
---
The stricter quarantine was already an issue for Team India before they reached Brisbane. However, their mindset has been least affected by such off-field issues as battling Australia in Australia is motivation enough for the team, batting coach Vikram Rathour said.
"We're playing Australia in Australia, and they have one of the better attacks in world cricket at present. So our motivation is very much in its place. You don't need housekeeping or room service issues to motivate yourself further," Rathour said during a virtual media conference on the eve of the final Test. 
"Of course, these were concerns that were passed on to the BCCI and they are in touch with Cricket Australia, trying to deal with all these things. But as far 
as the team and the team management are concerned, we are focused on the game and all the boys are looking forward to the challenge."
The Gabba wicket usually has extra pace and bounce that suits the Australians. But India's batting coach believes that Ajinkya Rahane and his men will able to cope with the conditions and breach the hosts' fortress. What gives the team confidence to battle adversities is their preparation. And it's this preparation that has helped the visitors stay strong even though there have been multiple hurdles.
"Basically, this toughness stems from preparation. The boys have been working hard not only for this tour, but for many years now. On top of everything, they're all good players and we always believed in their abilities. 
"From the coaching staff's perspective, the players were told that we needed to keep having belief in the way we prepare and play our cricket as one bad innings can't just lead to a downslide. The team has indeed shown a lot of character since the Adelaide debacle. The reason for that is the hard work they had put in the last few years," Rathour, also a former national selector, emphasised.
Being judicious in their approach towards off-spinner Nathan Lyon has also helped India stand up to Australia's challenge. Rathour explained how India planned hard to tackle the Lyon factor. "Like for any other bowler, there were a lot of discussions about the lines and lengths he bowls and what we want to do against him if we get in there. 
"The discussions started during the lockdown phase itself because we knew this was going to be a very important tour for us. The boys were ready with their game plans and how they were going to deal with him. 
"Everybody has his own way of dealing with things and we executed those game plans well. More than Lyon not bowling well, we batted well against him," Rathour explained.
Smith incident
There has been a debate on Steve Smith allegedly scuffing the batting markers of Rishabh Pant on the final day of the SCG Test. The Indians, however, don't seem to be bothered about it.
"We didn't even know of that incident. Only after the game, when the media picked it up, did we notice it. Being the batsman, Rishabh was hardly aware of that... It hardly matters to us as well." Rathour stated.
Speaking further on Smith, Rathour added that the bowlers would be backing the plans that stifled the top Australia batsman in Adelaide and Melbourne.