Virat Kohli: Aggression is a passion for me
If the opposition is aggressive towards you, then you counter it, says the Indian captain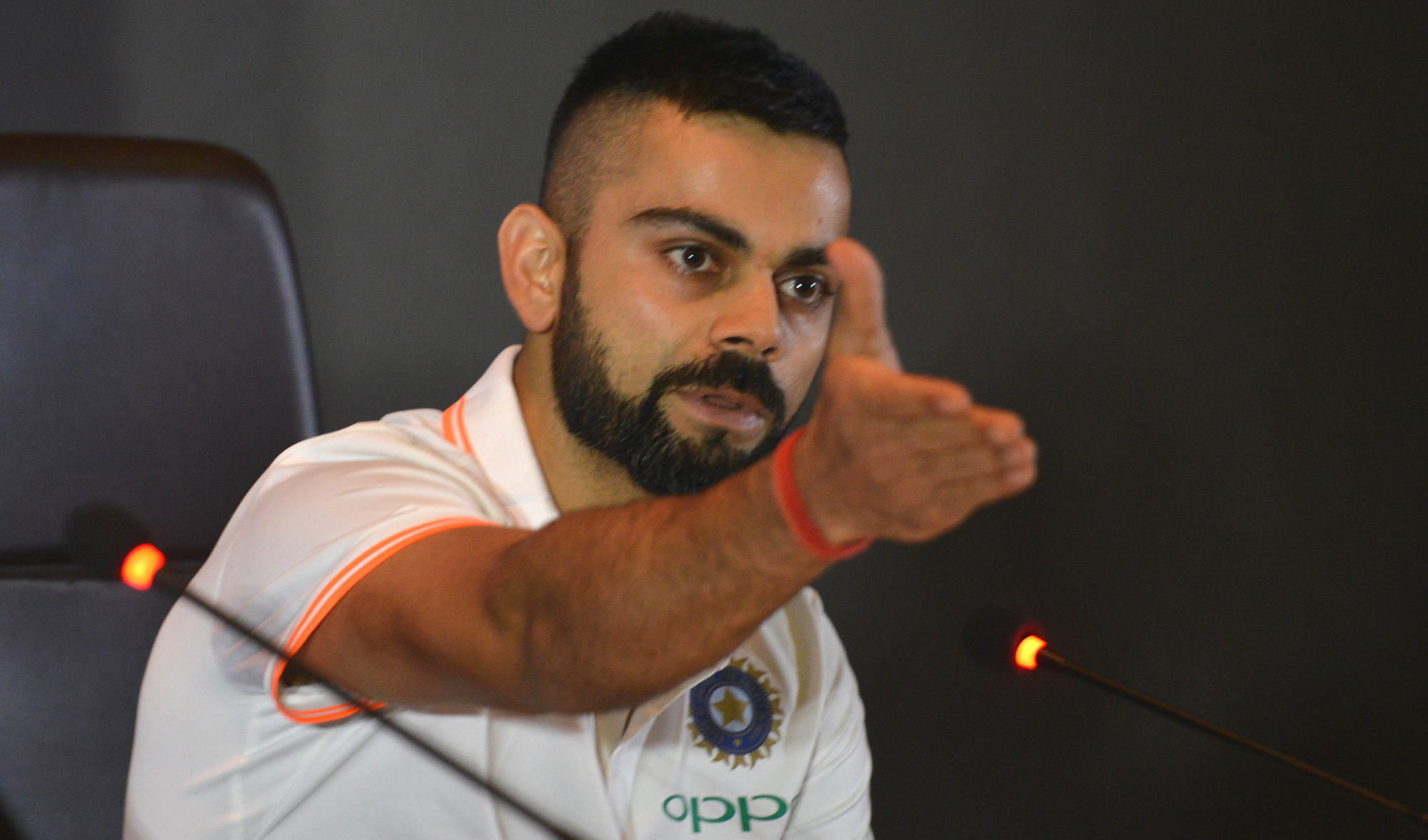 ---
|
Calcutta
|
Published 20.11.18, 10:48 PM
---
India are never the ones to start anything when it comes to sledging, but they will certainly stand up for themselves if the opposition tries to or crosses the line, said captain Virat Kohli.
"We have never been a team that started something, but we always draw a line at our self-respect. If that line is crossed, then we stand against it," the India skipper said in Brisbane on the eve of the first T20I against Australia.
Elaborating on what means by aggression, Kohli also warned that Australia, in spite of Steve Smith and David Warner's absence, couldn't be taken lightly when playing in their backyard. He also said that his team would look to ensure the mistakes made in the disappointing tour of England aren't repeated Down Under.
Excerpts
On aggression and how India would conduct themselves
Aggression depends on the situation on the field. If the opposition is aggressive towards you, then you counter it. We have never been a team that started anything, but we always draw a line at our self-respect. If we feel that someone is crossing that line, then we stand against it. Aggression can also mean how much effort you are putting in as a team for each wicket. Aggression is shown through your body language on the field, or when bowlers bowl and how long they can keep bowling in the same area. For batsmen, aggression can definitely be there in your body language, without saying a word or doing anything. For me, aggression is a passion for winning and an obsession that I have to win every ball for my team. People have different meanings for aggression, but as far as I'm concerned, it is about winning the match come what may and giving 120 per cent for my team every ball.
On Smith and Warner's bans being upheld
We all saw what happened. I don't know exactly what happened before those decisions were taken, but someone in Cricket Australia did make those decisions and honestly, it is not my place to comment on it. Missing out on two of their best batsmen is not an ideal thing for any team.
On Australia sans Smith and Warner
There is no denying the quality Australia have in their side. This Australian team still has the quality to make an impact despite missing their two best batsmen. We will have to be at our best to beat Australia in Australia.
On the kind of atmosphere he is expecting
You can never underestimate any side. We have come here to compete against the entire Australian team. We haven't played Australia after everything that has happened, so I cannot really say what the atmosphere is going to be like on the ground. We are not thinking like this is the last opportunity to win here. I don't think that's the right mindset to have. Our limited-overs form has been good, so we want to continue that. Besides, we don't want to be a team that wins odd Tests here or there.
On his analysis of the current Indian team
We definitely have a strong side, while I don't think there is any side in world cricket that does not have any weakness. We are striving to figure out where we need to keep working on and take our quality of cricket up. And if we are playing at our best possible level, then we try to maintain it for as long as possible. Those dynamics have allowed us to play the cricket that we are playing and hopefully, we keep building on to that and maintaining our level.
On the roles of Bhuvneshwar and Bumrah
Both of them are thinking bowlers. They understand the situation and get a gut feel of what the batsmen are looking to do. And the ability to predict what is going to happen on each ball is what keeps them ahead of the batsmen most of the times. Sometimes they will get dominated like everyone does, but I think 85-90 per cent of the time, they are spot on because they are always looking at how the game is going, how the batsmen are batting and what areas they are hitting at. That's been their strength. Any captain would love to have them both in the attack.
On the mistakes India have made, especially in England
Our mistakes in England were very radical. We are focusing on cutting down our mistakes and if a situation goes bad for us, then how to plug that situation as early as possible and come out of it. We played good exciting cricket last time (in Australia), but we didn't win games. We definitely want to change that and we believe that we have the quality to do so.