1990: The way we were when Liverpool won
The Telegraph looks back at what the world was like when Liverpool won the title the last time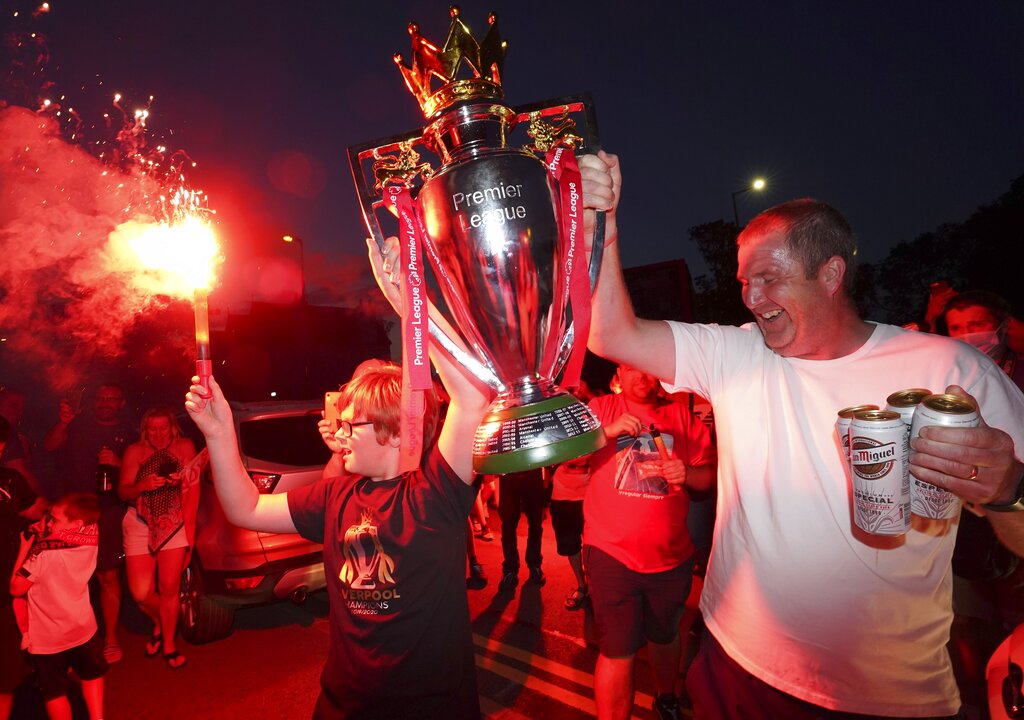 ---
---
Liverpool's previous English league championship success had come over 11,000 days ago in May 1990. But then began a period of agonising wait, as life changed in many ways. The current campaign will forever be linked with Covid-19, social distancing and isolation, but what was the world like in 1990?
The Telegraph looks back
India
Prime Minister VP Singh announces implementation of Mandal Commission report in August, triggering massive protests all over the country.
Then BJP president LK Advani begins Ram Rath Yatra from Somnath in Gujarat on September 25 in support of Ram Janmabhoomi movement in Ayodhya. Yatra halted in Bihar as then chief minister Lalu Prasad orders Advani's arrest.
A litre of petrol in Delhi cost Rs 12.23 in October.
World
Margaret Thatcher steps down as PM of Britain in November as she loses support within her Conservative Party. John Major steps in.
Germany becomes one nation on October 3.
In February, Nelson Mandela walks free from prison after 27 years.
Sport
Sachin Tendulkar, at 17 years and 112 days, scores the first of his 100 international hundreds, 119 n.o. in the second Test against England at Old Trafford, on August 14.
The football World Cup in Italy is the last to feature a team from West Germany, which lifted the trophy beating Argentina 1-0 in Rome on July 8.
Napoli win Serie A title for the second time in four years under the leadership of Diego Maradona.
Juventus rope in Roberto Baggio from Fiorentina for £8million, a then world record transfer fee, surpassing Ruud Gullit's move to AC Milan for £6million in 1987.
Closer home, East Bengal, under Syed Nayemuddin, win the triple crown (IFA Shield, Durand Cup, Rovers Cup) for the second time after 1972.
Entertainment
Salman Khan's first film as lead Maine Pyar Kiya, with debutantes Bhagyashree and the kabootar, becomes one of Bollywood's biggest blockbusters of all time. The film released in end-December 1989, but it became a craze from January 1990.
Aashiqui, with Rahul Roy and Anu Agarwal, storms the box office. Kumar Sanu's songs become a rage.
Compiled by Angshuman Roy