Vivo V19 is a display of sheer power that doesn't drain the pocket
A celebration of how well the company is in sync with youngsters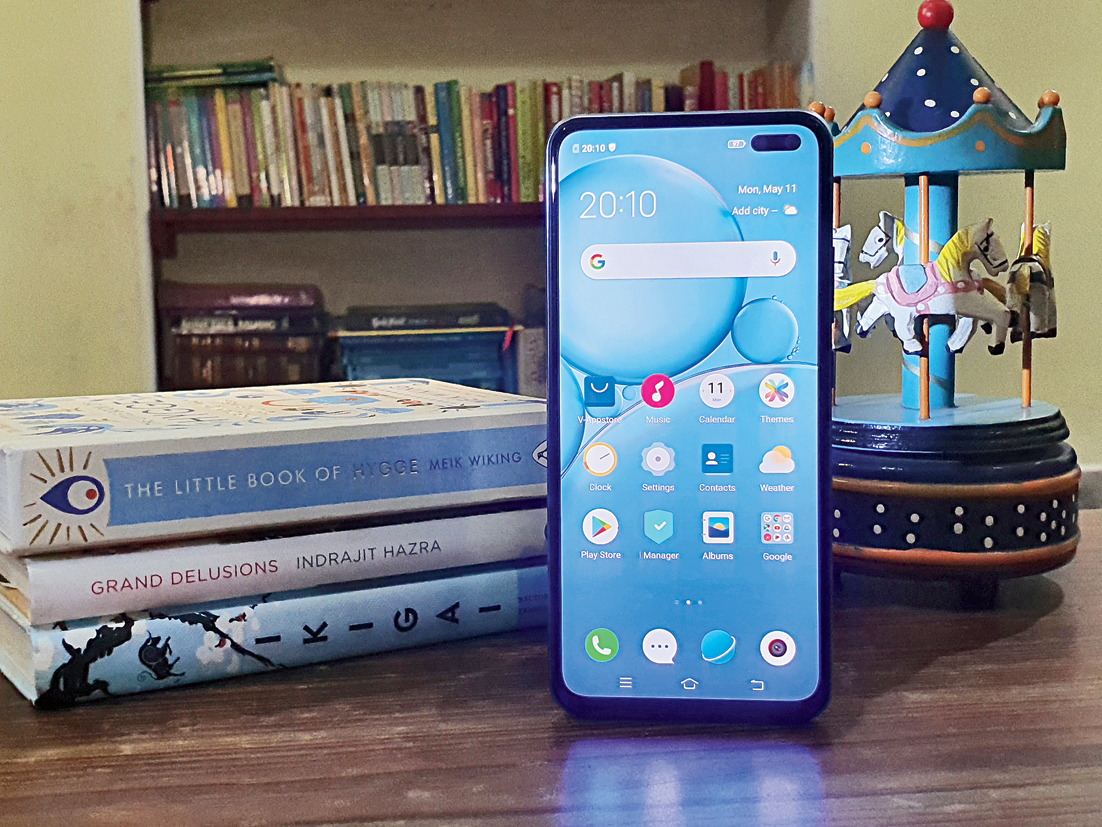 ---
---
When a smartphone enthusiast thinks of Vivo phones, he or she thinks of what many Westerners are missing out on — good quality phones at affordable prices. When one thinks of Vivo phones, there is a reminder of what people are actually buying in India. In fact, holding a phone from the BBK Electronics-owned company reflects the breezy nature of the Indian Premier League with which the brand is associated as title sponsor. In fact, I have a number of colleagues who swear by the "Instagram-able photo quality" of Vivo cameras. The company's latest release — Vivo V19 — is, in fact, a celebration of how well the company is in sync with youngsters. Think of it as a T20 match. The subtle pleasures and drama of a Test match are the stuff Apple iPhones and Samsung flagship devices are made of while the V19 runs on a different clock. Does it score enough boundaries? Here's what we found out.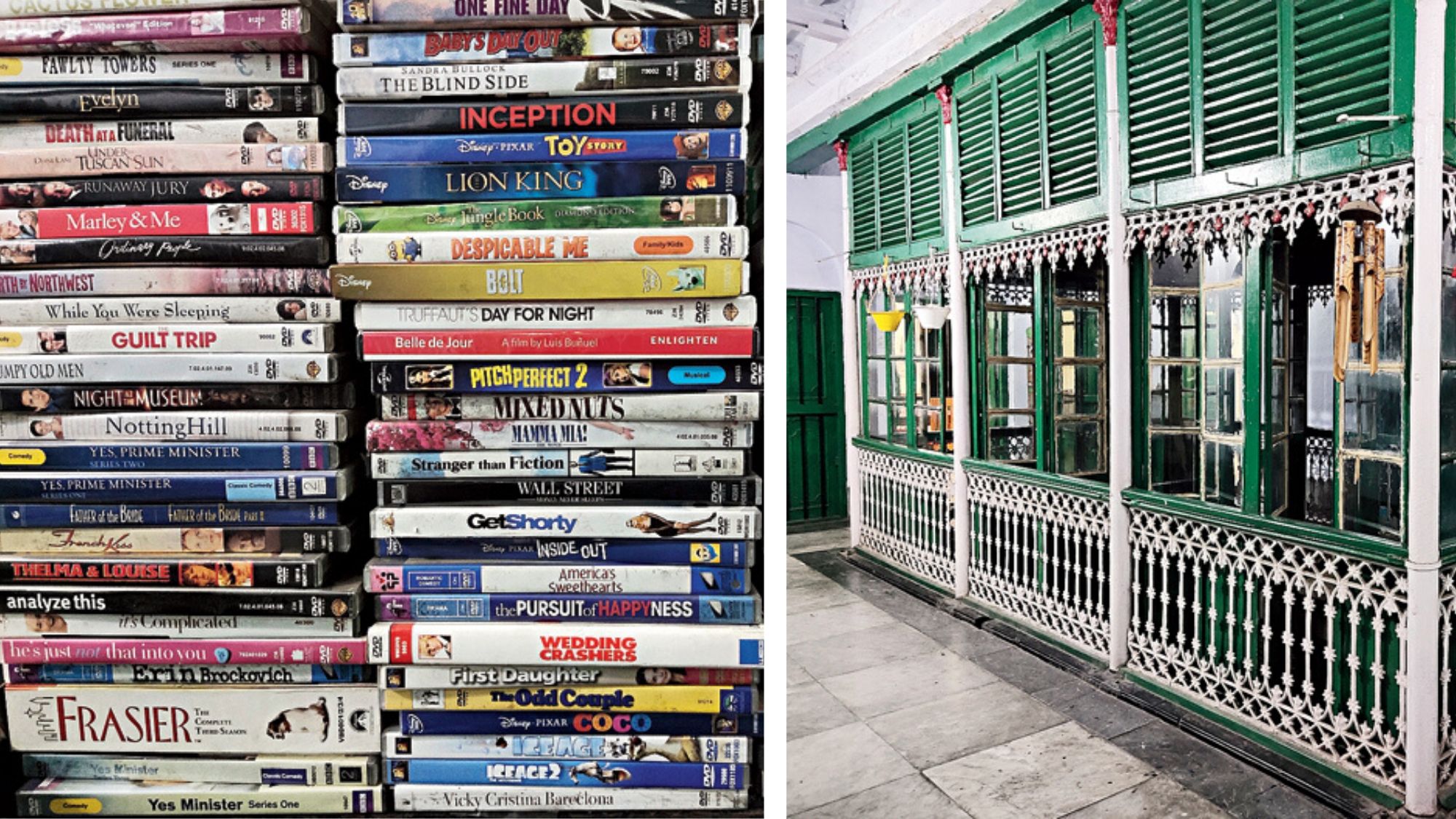 Great design and body
Let's start with the 6.44-inch full HD+ super AMOLED screen (2400x1080 pixels). The word that best describes it is 'great'. It's a big screen, a bright one and there is nothing not to like about it. Then there is a fingerprint sensor under the screen, which too is 'great'. We mean it. It's fast and unlocks well under a second… time and again. What is really neat about it is whenever you pick up the phone, the neat-looking fingerprint sensor icon gently glows, without being jarring to the eye.
Coming to the rear, the 3D glass body is super comfortable to hold while light reflecting off it offers a range of colour effects. But nothing is perfect. Without a phone cover, don't even think of keeping the phone on gently sloping surfaces.
Power-play cameras
Frankly, having seen a bunch of hole-punch selfie cameras in the recent past, please can we have more of the Notch?! This one has a dual hole-punch selfie camera — 32MP + 8MP. But that doesn't take anything away from what the cameras have to offer. Minus the preset features, selfies come out well even under poor lighting. There is a night mode, portrait options (bokeh shots have improved a great deal) and a super-wide angle. What amazed a nine-year-old who happened to have picked up the phone for a few minutes are the beauty and style options. Personally, I am not a big supporter of filters or beauty presets but like we said right at the start, this is a big hitter which delivers what the crowd wants. And the crowd wants anything from highly-saturated photos to all kinds of filters.
On the rear the set-up is 48MP+8MP+2MP+2MP. The white balances are absolutely fine and shadows are also well captured. Unlike many of the phones we have seen in the recent past, this one doesn't brighten up things too much in light photos while in the dark, shadows don't overwhelm every corner. The details while zooming in at 10x are more or less there. The super-wide-angle camera hits the right notes, without too much distortion. Feel free to take full 48MP raw photos but seriously, why would anyone do that? Phones keep offering the mode but it's kind of useless because only a handful would blow up photos beyond what's right for Instagram.
What we spent most using is the super-macro mode. Of course, with nowhere to go during a lockdown, hours have been spent taking close-up photos of flowers to pointy edges and even corners of books that are strewn around the house. What Vivo needs to think of is adding something innovative on the lines of Single Take, a feature on Samsung's latest phones. With one click, the camera captures multiple variations of a shot.
Overall, there is good camera hardware which is complemented by snazzy software. It never gives the feeling that an inexpensive phone is in the hands.
Steady performer
Every phone makes some compromise or the other and more so in the mid-level segment. The company has to pick what it cares about. For example, the new iPhone SE retains a powerful processor and an amazing camera set-up while the trade-off is in the form of big bezels. What are Vivo's priorities with the V19?
The phone we reviewed has 8 gigs of RAM and 256GB storage and it definitely showed in the ease with which we managed to switch between apps, play quite a bit of Fire Emblem Heroes, Clash of Clans and Monument Valley 2, and editing videos. At the heart of the phone is a Snapdragon 712 octa-core 2.3GHz processor. So, no problem.
It's not easy to gauge battery life when one is under lockdown. Usually one runs all over town and switches between work and play, which tests battery life really well. Nonetheless, here's a 4,500mAh battery, which ended up lasting well over a day. Remember, since we are at home, we are streaming most of the stuff on TV while most of the work is being done on a laptop. So my routine didn't really drain out the battery.
The device runs on FunTouch OS 10 based on Android 10 operating system, which is okay. What we are not okay with is that the device comes preloaded with some useless apps. Frankly, if I want Helo, I would download it. On the flipside, the phone comes with a 3.5mm headphone jack. Yay!
Inside the box is a Vivo FlashCharge 2.0 charger which replenishes the battery quickly and a decent pair of earphones. Speaking of audio, onboard audio is loud and, more importantly, clear enough to understand almost every word of Elton John's Sacrifice.
Verdict
The overall build quality is impressive with a good quality screen. After all, screens are an important part of any phone. Also, there are enough camera tricks and the battery has enough juice to keep you going. Returning to the IPL analogy, the Vivo V19 is a display of sheer power and ensures the ball hits the boundary rope often.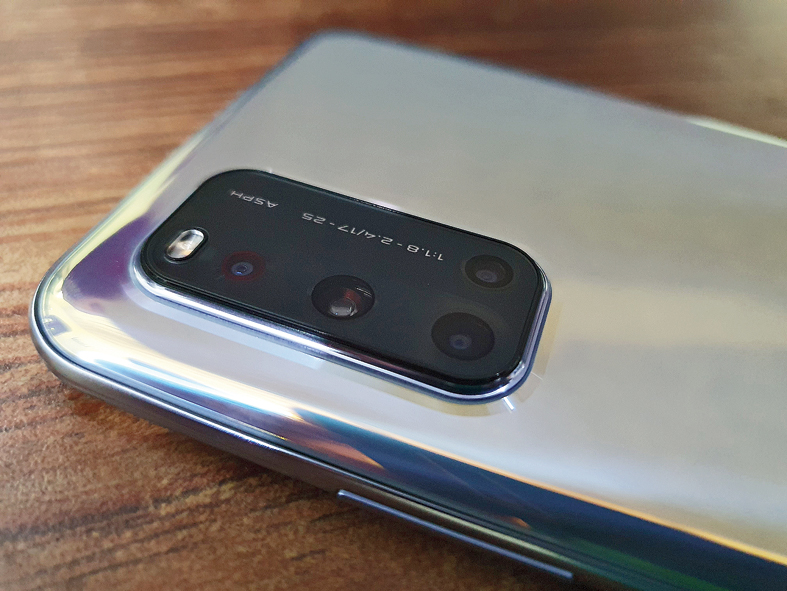 At a glance
Phone: Vivo V19
Screen: 6.44-inch full HD+ super AMOLED screen (2400x1080 pixels)
Camera: Front — 32MP+8MP, rear — 48MP+8MP+2MP+2MP
Battery: 4,500mAh
Colours: Piano Black and Mystic Silver
Charging: 33W Vivo FlashCharge 2.0; zero to 70 per cent in 40 minutes
Price and availability: Upwards of Rs 27,990 (8GB+128GB); to go on sale on May 15 on Vivo India e-store, Amazon.in, Flipkart and all offline partner retail stores