TECH
The good, better and lot better from the gadget world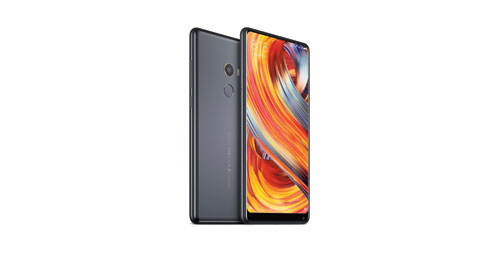 ---
Published 22.10.17, 12:00 AM
|
---
Xiaomi Mi Mix 2
Price: Rs 35,999
Rating: 8/10
What it is: Xiaomi may have found stellar success in the budget segment, but it was 2016's Mi Mix that spurred the all-screen craze we're seeing today. Unlike the Mix, the Mix 2 has made its way to Indian shores, and it's a perfect showcase for the brand's capabilities in the premium space. Price-wise, it lines up alongside the OnePlus 5 and the Nokia 8, but the Mix 2's unique formula — flagship hardware with a gorgeous near-bezel-less display and a ceramic rear panel — makes it stand apart from the competition.
Pros: Xiaomi's gotten a lot right in the Mix 2, for a rather tempting price to boot. You get top-notch hardware — a Qualcomm Snapdragon 835 chip with 6GB of memory, 128GB of fast storage and the highest number of global radio bands in any phone. Plus, there's the incredibly good-looking (if somewhat easy to smudge) ceramic back with a fingerprint reader placed right in the middle... in the right place (I'm looking at you, Samsung!). And that screen — even though it isn't technically bezel-less, the bezels tend to stop mattering when you unlock that expansive display. The 5.99-inch LCD display (2,160 x 1,080 pixels) is bright and vivid, and delivers a multimedia experience that's possibly only matched by the far more expensive S8 series. Heck, Xiaomi even managed to avoid that notch we're about to see in the iPhone X by some clever engineering around the proximity sensor and the earpiece cavity. Even for a phone with a display this big, the battery lasts nearly 1.5 days.
Cons: With the top bezel too thin to accommodate the selfie camera, you get an somewhat oddly-placed front-facing shooter on the bottom right of the chin below the display. It certainly takes some getting used to. The rear camera shoots images with good detail in good light, and the camera is fast with minimal shutter lag. Low-light performance is the issue, with noise creeping in and details softening as the light dims. It also lacks water-resistance and wireless charging.
Samsung SSD T5
Price: Rs 13,500 (250GB) onwards
Rating: 8/10
What it is: If you're looking for the absolute pinnacle of performance and reliability for storing your data, solid state drives are your best bet. Samsung's Portable SSD T5 series of solid state storage continues the company's trend of small, lightweight yet durable drives. And this time they're faster than ever.
Pros: Compared to even the speediest of hard drives, the SSD T5 can hit near about 500Mbps read speeds when connected to USB 3.1-compatible devices — that's nearly five times as fast! Durability is where the SSD T5 excels, with its shock-resistant internal frame which can withstand accidental drops from up to 2m, despite weighing an insignificant 51g. It uses the future-proof USB Type C port, but the box includes two cables — one USB C-to-A cable for your PC/Mac and one USB C-to-C for your newer USB-C-sporting smartphone or tablet or laptop, a small but thoughtful inclusion.
Cons: As good as the device is, at these price points, the SSD T5 is likely out of reach of the average consumer, but it's likely to appeal to professional video editors and photographers who need large volumes of data on the move... and can thus justify this outlay.
Apple Watch Series 3
Price: Rs 29,900 onwards
Rating: 8/10
What it is: Consider this: Apple makes more money on one product, the Apple Watch, than Rolex makes on its entire product lineup. Such is the dominance of the Apple Watch of the wearables space, and the Series 3 only reinforces its position. This iteration includes improvements such as a barometric altimeter for measuring altitude changes, and constant heart monitoring capabilities. Pity India won't be seeing the LTE cellular data-equipped version of the Watch.
Pros: The iconic design remains unchanged. So, whether you love the square vibe or not, you can't deny the appeal of its pleasingly neutral casing with the multitude of interchangeable straps. New hardware, including a faster S3 chip and a more energy-efficient W2 wireless chip, means the already fluid experience is even more so. Short of getting yourself some serious fitness gear, the Watch remains the best sports and fitness tracker in a smartwatch, and the Series 3 ups the ante by improving its swim tracking and gym workout modes. Heart rate measurement has also gotten a lot more detailed, and the Watch lets you know if you have an elevated heart rate even if you aren't active.
Cons: It's pricey, and compatible only with the iPhone, but then you probably know (and accept) that if you're considering this purchase. Battery life is still limited to a day's worth of use and Siri, while getting more useful, is still pretty limited on the Watch.
Samsung Galaxy Note8
Price: Rs 67,900
Rating: 9/10
What it is: Much like the phoenix, Samsung's Galaxy Note8 has, quite literally, risen from the ashes of its fiery predecessor to post one of the biggest product comebacks ever. With an expansive Infinity Display, the extremely capable S Pen stylus and enough firepower to satisfy Note users old and new, the Note8 is a no-compromise choice for those with the budget.
Pros: Samsung's display tech is without parallel — a big, bright display with punchy colours (with Netflix-supported HDR 10 compliance to boot!) in the tall 18.5:9 form factor. And the flatter sides of the Note8 make it easier to grip than the S8 series, though it isn't as outrageously sexy. Absolutely love the App Pairing feature, which pairs two apps to open together on a split-screen. The S Pen is now water-resistant and allows you to write longer lists without even waking up the phone, make precise screen selections and send animated live messages. If you're a compulsive note taker, you're going to love the Note8's S Pen. The dual-camera is an excellent all-rounder, and the Note8 even allows you to adjust the level of background blur while shooting portraits. Hardware is top-notch, and the 6GB memory is a nice acknowledgement of the Note's fan base of power users.
Cons: The fingerprint sensor is still awkwardly located off-centre on the rear. Battery life is acceptable, if a little on the conservative side.
Nokia 8
Price: Rs 36,999
Rating: 8/10
What it is: There was a flagship element missing in Nokia's return to form, and the Nokia 8 is the device to fill that void. It packs in all the specs and features you'd expect in a class-leading flagship, at a very attractive price that takes the fight to OnePlus, Samsung and company.
Pros: The Nokia faithful, long disappointed by the brand's unfortunate dalliances with Windows Mobile, finally have reason to rejoice. The Nokia 8 is a study in how good specifications (Snapdragon 835/4GB/64GB) mated with tuned near-vanilla Android 7.1.1 can yield a device that performs swimmingly well on a daily basis, and that you don't really need 8GB memory to have a lag-free multi-tasking experience. The pin-sharp 5.3-inch 1,440 x 2,560 pixel LCD display is as good as it gets on the LCD side of things (in terms of colours and brightness), even if it does forego the du jour "bezel-less" trend. The battery lasts easily beyond a day, and there's quick charging as well. Stock Android brings with it the promise of timely updates as well. The "bothie" camera mode, which shoots simultaneously with the front and rear cameras, is interesting if you have kids or do a lot of live video streaming.
Cons: To be honest, I expected more from the Zeiss-branded cameras. So, while the dual camera (colour plus monochrome setup for added detail) worked well in good light (and even captured those deliciously blurred-background portraits), low-light images suffered a distinct lack of detail. And while the design is refreshing, it's not waterproof — a feature that's fast becoming the norm.
Tushar Kanwar is a tech columnist and commentator. Follow him on Twitter @2shar. Mail your tech queries to t2onsunday@abp.in