Four years have passed since Selena Gomez released her last full-length studio album, Revival. But the wait was worth it as the American singer's piano-driven ballad Lose You To Love Me is not just heart-wrenchingly good, the black-and-white video accompanying it is stunning. Had the singer not told her 158m followers on Instagram: "I couldn't do it without you all and I can't wait to start my next adventure with you. Lose You To Love Me is out now. #ShotOniPhone", who would have believed it?
Singing about love gone awry, Selena is seen giving varying close-up shots, reflecting on how her relationship with herself became better after a toxic relationship came to an end.
"This song was inspired by many things that have happened in my life since releasing my last album. I thought it was important to share the music, as I know many can relate to the fact that the road to self-discovery generally comes through the scars in one's life. I want people to feel hope and to know you will come out the other side stronger and a better version of yourself," the 27-year-old has said in a statement.
Filmmakers have been using the iPhone to shoot videos for a few years now, and with outstanding results. In July, for example, Apple released a "Shot on iPhone On Tour" series. Three short videos were released on the company's YouTube channel, featuring Florence + the Machine, FKA Twigs and Kamasi Washington, providing a quick look at the performers on tour. But this was to show the capability of the iPhone XS. The Selena Gomez video has taken video- making using phone to a new level, kudos to Sophie Muller, whose other credits include Beyonce, Gwen Stefani, Maroon 5, Shakira and Coldplay.
Besides the music video for Lose You To Love Me, she has also given the world another #ShotOniPhone video, Look At Her Now, for which she wrote on Instagram: "And here's my special gift to all of my ride or dies! I created this with Apple especially for you. Y'all have been through it all with me and I thank you for pushing me to be the best. Look At Her Now is out now. #ShotOniPhone."
The two videos need to be seen together because if one captures the magic of light-and-shadow, the other one is about colours and movements.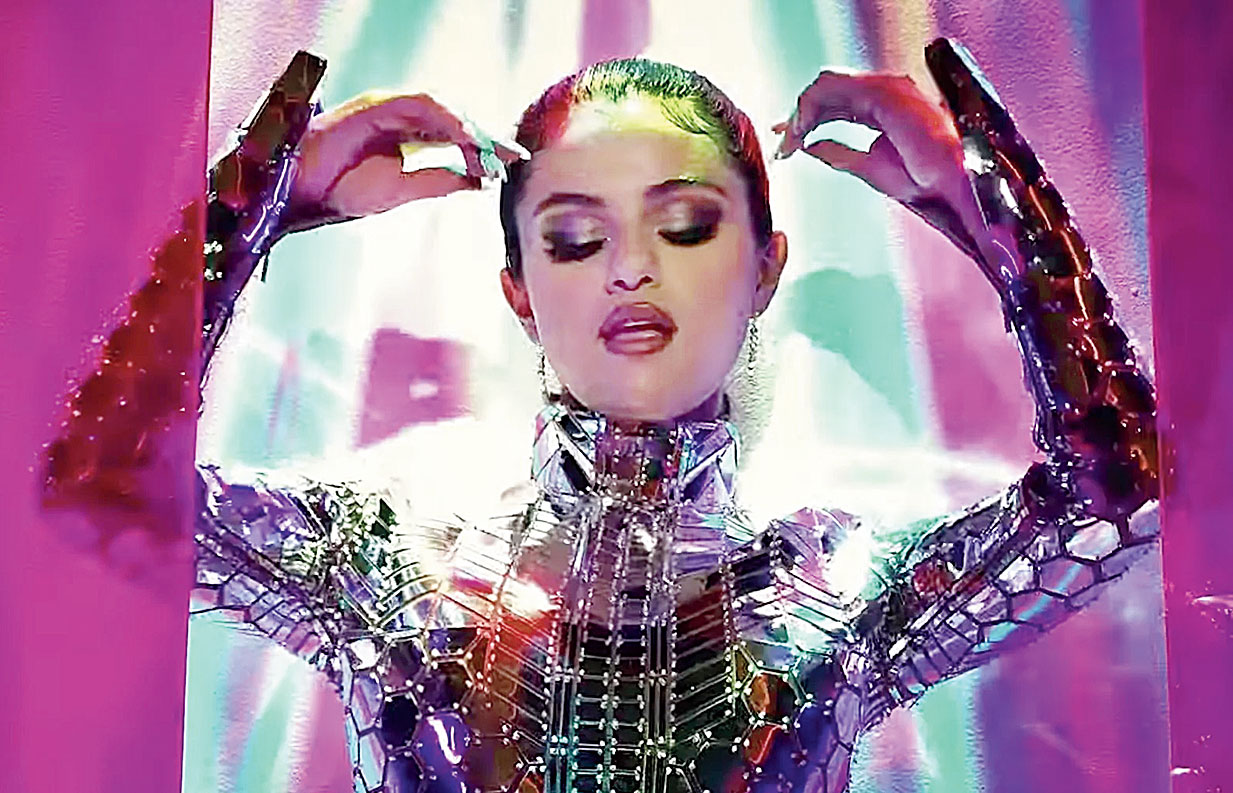 Selena Gomez in the video for Look At Her Now, both directed by Sophie Muller (Screengrab)
iPhone 11 Pro video tips & tricks

4K Video: iPhone 11 and iPhone 11 Pro have the highest quality video in a smartphone with extended dynamic range for more highlight detail and cinematic video stabilisation. To record 4K video go to Settings -> Camera -> Record Video -> Select 4K at 30fps or 4K at 60fps. Higher frame rates are great for capturing fast motion and action. Once you've selected 4K at 30fps or 4K at 60fps, you will notice a badge in the camera app when you're recording video.
Shoot slo-mo selfie videos: The new 12MP TrueDepth camera lets you take slo-mo selfie videos at 120fps. Simply open the Camera app, swipe over to slo-mo and tap to flip the camera.
QuickTake: You can capture short videos in photo mode with QuickTake. Simply hold the shutter to start recording. Want to keep the recording going? Swipe right. To take burst photos, swipe the shutter left.
Shoot selfie videos in 30fps and 60fps: Expressive selfie videos take on a whole new look on the TrueDepth camera, now recording 4K video at up to 60fps, with extended dynamic range up to 30fps.
Shooting in Ultra Wide: The Ultra Wide camera is great for shooting action videos. Try different angles or artistic effects that elongate your subject or exaggerate things closer to the camera. Try to focus on beautiful landscapes you could not get the full frame with the standard wide camera. Also, capture a subject in a tight space where you cannot back up.