Samsung looks at a hipper future with its new smartphone offerings
A few days ago the Samsung Galaxy S20 FE was announced. But it is more than just another phone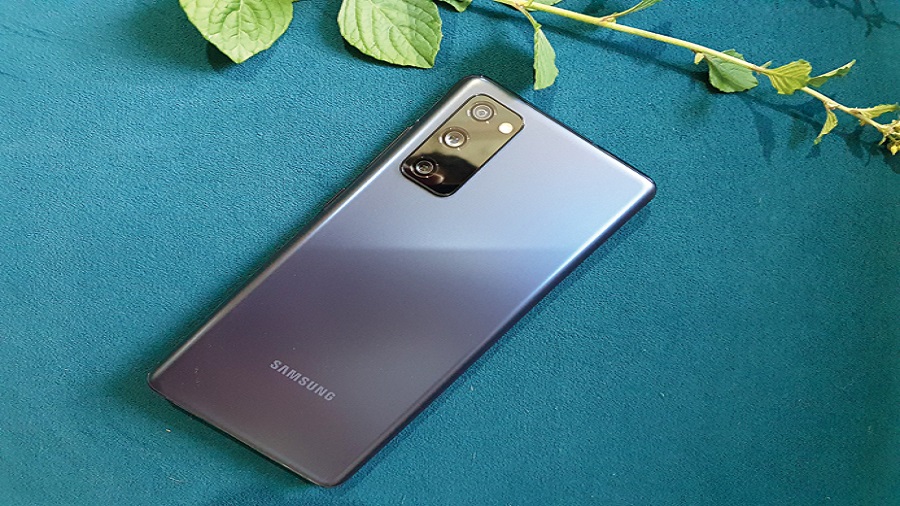 The Samsung Galaxy S20 FE highlights how quickly the South Korean company can scale up production without compromising on quality
The Telegraph
---
Published 05.10.20, 09:23 PM
|
---
At a time when the smartphone market is no longer expanding as it was four or five years ago, the challenge for any brand is to impress the most demanding smartphone buyers. It is also during this five-year period the likes of Xiaomi, OnePlus, Oppo, Vivo and Realme managed to build an appealing universe where profit margins are low because of the advantages of the online platform. Xiaomi went a step further by selling footwear to table lamps to suitcase; it believes in slim profit margins. Where did it leave Samsung in India? It made the South Korean company go back to the drawing board to regroup and deliver a sustained but very well planned campaign without compromising what it is known for — brand trust and quality.
A few days ago the Samsung Galaxy S20 FE was announced. But it is more than just another phone. The almost-flagship device has in its crosshair OnePlus 8T as well as Google Pixel 4a and all the many other Android phones coming this month.
What will your money fetch you? A 6.5-inch full HD AMOLED display with 120Hz refresh rate, an 8MP telephoto lens with OIS and a 30x "space zoom", 12MP ultra-wide camera, 12MP wide-angle camera and a 32MP front shooter besides a big 4,500mAh battery with wireless charging.
The things that are missing are actually unnecessary for daily use. Do we need 8K video? Will Gorilla Glass 5 work over Gorilla Glass 6? Do you need more than 25W "super fast" charging speeds or 15W wireless charging? Other companies will make you believe that charging your phone in 30-40 minutes matter. And this processor over that is better. Think again. The S20 FE looks like the perfect Android phone for the pandemic era.
The phone also underlines a new chapter for the company. In the last year and a half, Samsung has had several launches, which has been an exercise towards building up momentum and reinventing itself. When the company's M series launched in the early part of 2019 (and the A series around the same time), the idea was to fix a few problems, the biggest being online presence. Obviously nobody ever thought a pandemic would strike but it gave Samsung a chance to prepare for the online war which had been waged by a palmful of companies. Moving aggressively, Samsung delivered better displays, bigger battery and ever-improving cameras. Consumer outlook changed and helping the company is the fact that the phones are made in India.
One unnecessary criticism the company continues to face from a small but vociferous bunch of social media users is how Samsung chooses processors for its phones — mostly it's Exynos for the Indian market and at times, Snapdragon. Frankly, to the consumer it doesn't matter because there is no difference in everyday usage. General performance is equally good.
The other aspect Samsung (or Apple) doesn't talk a lot about is fast-charging, like 65W and so on. There is a reason. Charging a phone extremely fast may lead to a depreciation of battery life though it won't hurt the device. Most phones come with enough battery to last a day, which means we end up charging our phones only at night when we hit the sack. So how does it help if a phone can power up fully in 30 minutes? With a phone like the Galaxy M51, which has a 7,000mAh battery, one really doesn't have to worry about fast-charging.
It's equally important to notice how quickly Samsung can ramp up development and release, even during a pandemic, which has much to do with the control it has over the supply chain. It can design new products in very little time, keeping all consumer needs in mind. This brings us back to the new phone.
It will have the same long-term three-year Android updates and it's coming in colours that are alluring. The Samsung Galaxy S20 FE is set to redefine what qualifies as affordable flagship.
At a glance
Device: Samsung Galaxy S20 FE
Display: The 6.5" full HD+ display has barely-there bezels, which means a more immersive screen
Camera: 32MP front camera and on the back the set-up comprises 12MP ultra-wide, 12MP wide-angle and 8MP telephoto
Zoom: 30X "space zoom" is a combination of 3x optical zoom and 30x super resolution zoom
Night mode on: It shoots multiple frames at once, processing them into one clear nighttime photo
Battery: 4,500mAh (25W super fast charger plus fast wireless charging and wireless power share)
Rating: Rated IP68 for water and dust resistance
Storage: 128GB (1TB more on a microSD card)