Samsung is taking innovation to a new level with 'Solve for Tomorrow'
It is a new youth-focused national education and innovation competition, that aims to engage Gen Z across India to come up with innovative ideas that can transform lives and communities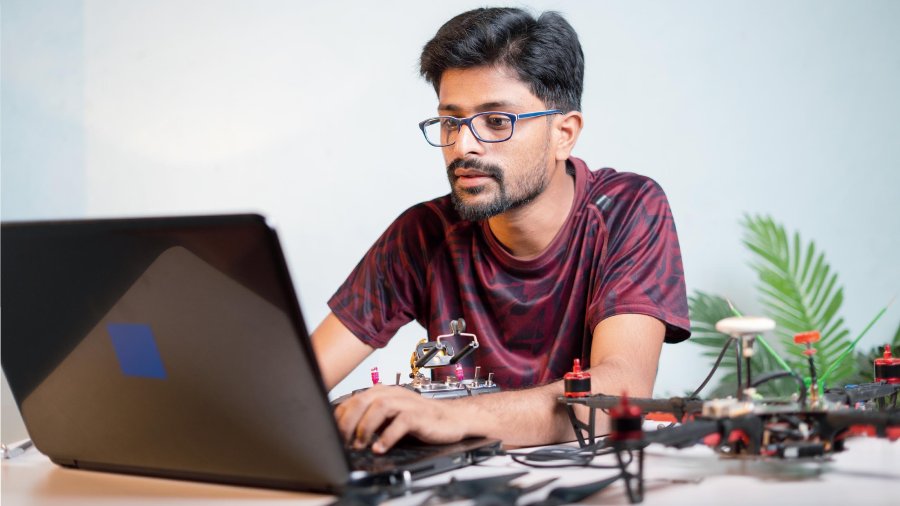 ---
Published 10.06.22, 02:21 AM
|
---
There is an innovative programme from Samsung called C-Lab. The idea is to have an in-house idea incubation hub to encourage innovation. Started in 2012, it has given some outstanding results across various categories. Among its many successful projects has been Nemonic from Mangoslab, a compact smart printer that prints memos from a mobile device or PC as sticky notes without using ink or toner.
Samsung is taking innovation to a new level with the launch of the inaugural edition of Solve for Tomorrow, which is a new youth-focused national education and innovation competition. It aims to engage Gen Z across India to come up with innovative ideas that can transform lives and communities.
The citizen initiative will support youth in the 16-22 age group across cities, towns and villages to turn their ideas towards solving real-world issues. In the first year, Solve for Tomorrow is inviting ideas in the areas of education, environment, healthcare and agriculture, the priority UN Sustainable Development Goals for India.
Support comes in the form of mentoring the top 50 teams (individuals or teams of up to three members) by industry experts and Foundation for Innovation and Technology Transfer (FITT) at Indian Institute of Technology, Delhi, to help enhance ideas, along with a boot-camp at IIT Delhi, a certificate of participation, and vouchers worth Rs 100,000 for online courses in design thinking, STEM, innovation, leadership, among others.
The top 10 teams will get the opportunity to visit Samsung India offices, its R&D centres and Samsung Opera House in Bangalore where they will interact with young Samsung employees and researchers. The annual programme will wind up with the announcement of three national winners, who have a chance to get support of up to Rs 1 crore and mentoring support for six months to take their ideas to the next level under the expert guidance of IIT Delhi.
 "With Solve for Tomorrow, we aim to motivate and nurture creative thinking and problem-solving among the youth and encourage them to find innovative technology solutions with a social impact," said Ken Kang, president and CEO, Samsung Southwest Asia.
Rangan Banerjee, director of IIT Delhi, has said: "The partnership will enable young change-makers to explore wider opportunities and provide a platform for activating and nurturing their ideas."
To apply for Solve for Tomorrow, visit samsung.com/in/solvefortomorrow till July 31.