Now listen to Spotify while scrolling through your Facebook News Feed
Its mini-player feature can be easily accessed and doesn't interfere with the browsing experience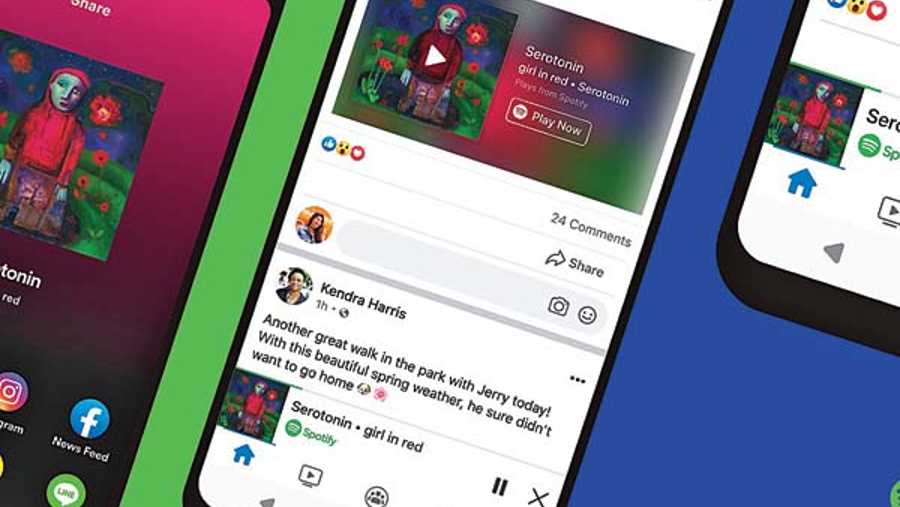 Spotify mini-player is easily accessed within Facebook and doesn't interfere with the browsing experience
File Picture
---
Published 16.09.21, 08:23 AM
|
---
The biggest problem a social media company faces is when a user leaves the app. Leave as in switch to another app, be it a music streaming service or a game. What if you could stay within Facebook and also listen to music on Spotify? What if you didn't have to switch between apps? Introduced earlier this year, Spotify has a new mini-player feature which can now be accessed in India. The feature allows to stream audio from Spotify directly within Facebook.
Audio content can be shared from Spotify to Facebook, and once on Facebook, listeners can press play and listen to it even as they scroll around. The feature is available on both iOS and Android devices and even free users can enjoy the same experience (though there will be accompanying ads from Spotify in case of the free tier). The feature makes a lot of sense in India where Facebook has an enormous reach while Spotify within its two and a half years of existence in India has gathered plenty of listeners. All this means millions of listeners will be able to discover new music or listen to favourites while scrolling through their Facebook News Feed.
Akshat Harbola, head of market operations at Spotify India, has said: "Spotify and Facebook's new mini-player experience is another way for us to provide a way for listeners to share their moods and moments during the day with their family and friends, and to sample what others are listening to."
To launch the mini-player, tap the 'Play' button on the song you, your friend, family member, or favourite creator shared from Spotify to their Facebook News Feed. The first time you're using the mini-player, you'll see a consent dialogue open — click on 'Connect' to continue. If you're logged in to Spotify, the apps will automatically switch, and playback will start from within the Spotify app. (If you're not logged in, you will be prompted to do so.) Spotify keeps playing even if you keep scrolling your News Feed, but you'll have control over playback options so you can pause or dismiss the mini-player.
The partnership originally came in April when Facebook was aiming at a larger audio push; when it had announced multiple new features, including its Clubhouse competitor Live Audio Rooms as well as shareable, short sound clips called Soundbites.
Spotify is constantly trying to reach a larger base and another of its recent updates involve the Wear OS app, enabling premium subscribers with Wear OS 2.0 or higher smartwatches to download and play media offline, directly from their wearables. So, for example, you can simply download songs on to your new Samsung Galaxy Watch4 Classic and enjoy music when you go for a run, free from the shackles of your mobile phone.
DJ mixes and Apple Music go hand in hand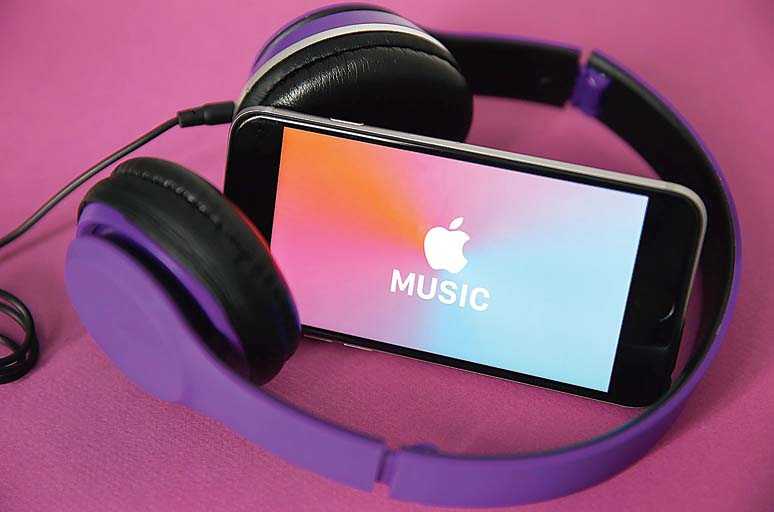 In 2020, we saw how Apple could embed Shazam's music identification features deeply within iOS 14. Things have evolved within Apple Music. The company initially introduced DJ mixes and mash-ups in 2016 through a partnership with Dubset Media Holdings to identify and pay for licensed music within mixes.
Now the company is building upon the Shazam tech (acquired in 2018) and partnering with various labels. This means, Apple Music has the expertise to spot and compensate individual creators, event promoters, labels, and so on. It also allows subscribers to see the names of individual tracks, skip songs within the mix, listen with lossless audio on "most mixes", and save them to their library for viewing offline.
DJ mixes have largely stayed away from streaming services because of the complex nature of breaking out which songs have been included in the mix and how exactly to pay the rights holders. 
So the fingerprint ID tech that tells you the name of a song playing in the mall can now figure out which festival it's from, which DJ's mix it is, and pick out different sounds as they blend together.