Mi Smart Band 6 is still the uncomplicated, friendly fitness tracker
It has become synonymous with fitness bands in India, so any big changes will attract either love or hate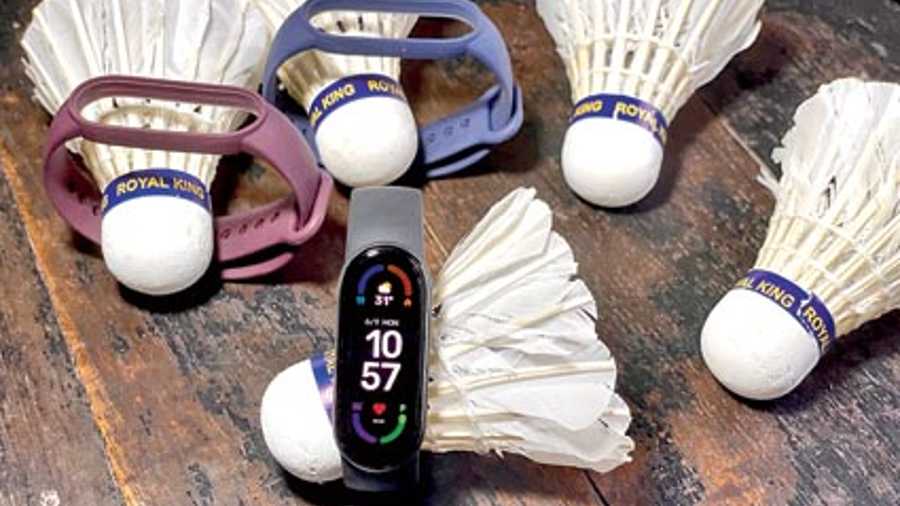 ---
Published 07.09.21, 06:56 AM
|
---
If it ain't broke, don't fix it. That's talking about the design of Mi Smart Band 6, which has the same appearance as the fitness tracker from last year but where Xiaomi has spent a lot of time is on the inside, packing in new features and keeping the gadget still the most affordable and trustworthy.
The Mi Smart Band has become synonymous with fitness bands in India, so any big changes will attract either love or hate. It's good to see the company retain the same overall size of the gadget so that it fits the bands from last year. Why make people throw their old bands away needlessly? The actual change is in the screen size which is now 1.56-inch of AMOLED goodness with 152x486 display resolution that ensures crispness to the fonts and smooth animation. The smallest of fonts are legible, which is a big achievement in itself. Agreed that auto adaptive brightness would have been a great feature but that's like looking for a quibble.
To make the device work smoothly, you need the Mi Fit app. Once downloaded, there is access to a world of watch faces. Many of them may appear cartoonish but the fitness tracker is being used by a lot of youngsters who like to keep things light.
Needless to say, the only way to make this band work is via touch and swipe on a screen that's intuitive. The slightly curved screen makes movements easy and the strap is soft enough to wear the fitness band to bed, which brings us to some of the features.
This year, the company has introduced SpO2 tracking, which is, of course, getting a lot of attention. The figures are as good as on any other device but I wouldn't say you should put too much emphasis on the feature because there is nothing like a dedicated oximeter. While heart rate monitoring can be made to take place continuously, SpO2 can be checked as and when. The more interesting feature is 'sleep breathing quality monitoring', which is in beta stage and needs to be activated via the app. It begins to function when the user falls asleep while wearing the band. Apart from that, there is the sleep score.
In way of fitness modes, there are 30 of them and the tracker does its job very well and halts when you take a break from your workout. All the usual suspects are tackled — cricket, kickboxing, zumba, badminton, swimming, yoga, boxing and so on.
With battery life that can easily get you a week on a single charge if all the hard-hitting functions are switched on, there is little that this tracker can't do. The Mi Smart Band 6 has quite a few updates but it is still the uncomplicated, friendly fitness tracker.
At a glance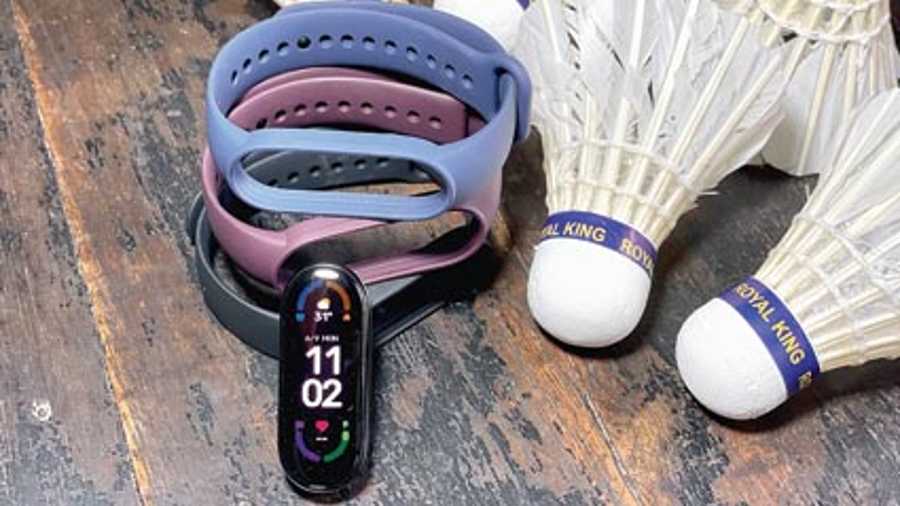 Device: Mi Smart Band 6
Price: Rs 3,499
High notes
• Bigger screen
• SpO2 monitoring and sleep breathing quality features have been incorporated
• Excellent battery life
• Comfortable
Muffled notes
• Auto-adaptive brightness missing