March of the Festive Forwards
SETTINGS: In the cycle of seasons, the recycle of greetings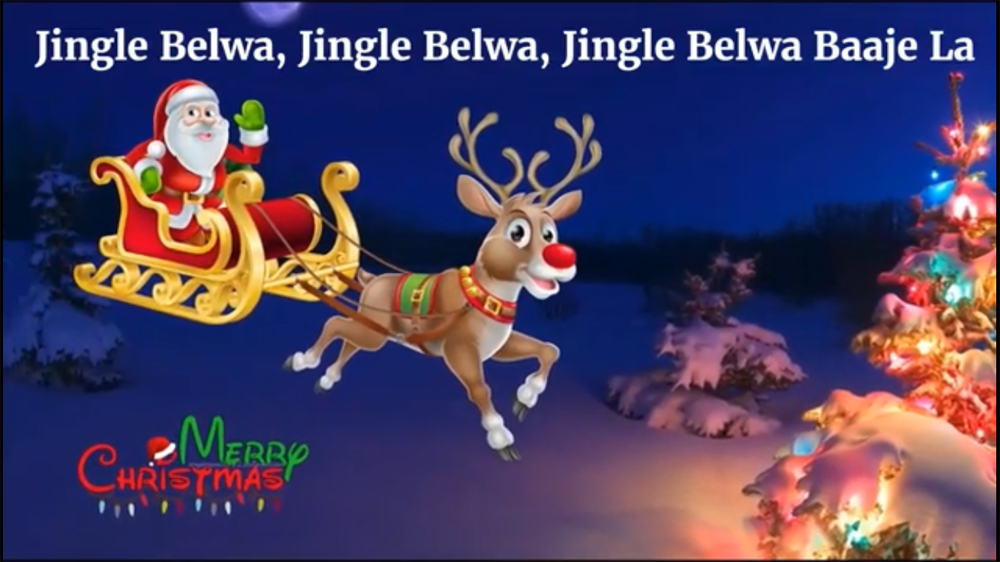 My silence means nothing to them; and come the next festival they are back with new ammunition
Courtesy: YouTube
---
Published 04.01.20, 07:55 PM
|
---
This is sometime around the last week of December. I am snuggled comfortably in layers of blankets from thick to thin. My phone is at rest too — after three continuous days of jingle bells audios, festive season videos and Christmas greetings. Then suddenly, a notification buzzes.
It is from a distant relation. Since it is well past midnight, I pray it is nothing urgent. The message turns out to be a long New Year's greeting in Hindi, a forward that begins and ends with a line of emoticons — folded hands, flowers and crackers exploding against a night sky.
No matter that the occasion itself is still four days away; these days it is all about who wins the race of forwards and whose content is more fresh and of course, forwardworthy.
I want to send the messenger a face-palm emoji in response — my first impulse was to block him — but the family would not take it kindly. Also, there is the fact that I am right now habiting that age box wherein good words, kind words of relations go a long way.
I wake up eight hours later and like a morning ritual, I check WhatsApp, Instagram, Snapchat, Twitter and Facebook, in that order. There are 63 messages from 41 contacts on WhatsApp alone.
Apart from a couple of live exchanges, the rest of them are threads of forwards from masis, mamis, mausas, parlourwali didi, dukanwale uncle, work contacts, family groups — Mehtas from Mumbai, Shah family, Lovely family. There are also festive friends or those who crawl out on festivals and special occasions just to invade the chatlist.
One of the Christmas forwards from this year goes — "may your fire be warm and your home be bright". Some sent pictures of Jesus in the manger; videos of Christmas carols; and GIFs of a dancing Santa with nodding reindeer and snowflakes.
An audio and a video of a Bhojpuri version of Jingle Bells that goes Jingle belwa, jingle belwa, jingle belwa baaje-la/Pakki daadhiwala budhwa jhola leke bhaage-la was a popular forward this season as well as last season. It made its way to my Facebook feed and Twitter timeline too!
The situation was not too different during Diwali. In fact, post Dussehra, my chat windows were flooded with long messages about right muhurats, pictures of Ganesh and Lakshmi, Dhanteras greetings, flashy GIFs of diyas and crackers. The eco-friendly enthusiasts also sent their do-not-pollute-this-Diwali forwards.
My silence means nothing to them; and come the next festival they are back with new ammunition.
Very soon, patriotic forwards will emerge in the run-up to the Republic Day. And post that the Holi ones — "may your life be full of colours etc" and GIFs of pichkaris and water balloons squirting colour on mobile screens.
The most annoying part about the surfeit of festive forwards is that messages tend to read alike. In fact, there are times when habitual offenders forget to delete or change addressee names. For some, the forward is a decoy, serving to promote either an NGO's charitable work or a clothing brand or a telecom service.
Since there is no price attached, people rarely stop at one greeting. My 78-year-old grandmother is a new entrant to the WhatsApp club. She uses the platform only to push out forwards to everyone on her contacts list. She sends at least a dozen forwards a day and during the festive season, just multiply x by three. This year, between December 31 and January 1, she has sent me five forwards!
Since last year, stickers are the flavour of every festive season. If anything at all comes in the way of me and a critique of these, it would be nostalgia. These stickers look exactly like the ones I would buy at one-rupee-a-sheet when in school and use generously to decorate anything and everything from cards to pencil boxes to notebooks to cupboards.
And of late people have taken to adding a festive update to their regular WhatsApp status. These have a life of 24 hours after which they disappear into virtual oblivion.
But for every forward sent and received and every status update, some vital old-world communication is lost — a call and a fond voice at the other end, someone's finger on the doorbell, a card in the letter box with a handwritten note, a taste of love in a dabba of mohanthaal or ghoogra.
Take a hint folks, have pity.