All that you need to know about Space Ape's android game Beatstar
It's worth experiencing if you are into music and gaming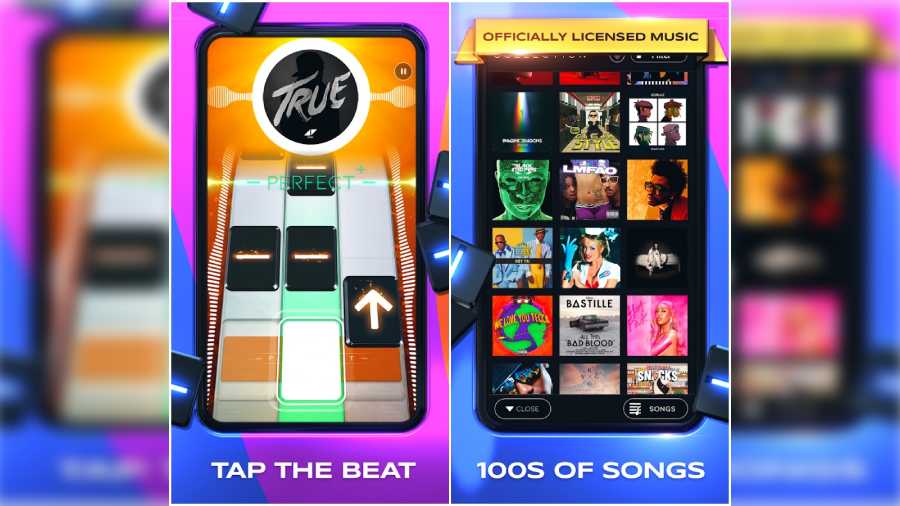 This music-based game uses hit global songs that most people would already be familiar with.
Sourced by the correspondent
---
Published 21.02.22, 01:53 AM
|
---
Game: Beatstar – Touch Your Music by Space Ape
Genre: Rhythm game
Platforms: Android and iOS
Have you ever walked to the beat of music playing in your headphones? Or wondered why moving your body to the rhythm feels so good? There's something very satisfying about doing actions coordinated with music, and that is exactly how rhythm games work.
Beatstar is one such rhythm game developed by Space Ape, the company which also made the popular mobile shooter Fast Lane.
In concept, Beatstar is similar to Piano Tiles. This music-based game uses hit global songs that most people would already be familiar with. While playing a song, you have to tap the falling tiles at the right time, coordinated with the beat. That's it! But even though it sounds basic, the experience will have you bobbing your head and tapping your feet in rhythm.
To start with, the game gave me a few songs to choose from, and I chose Wake me up by Avicii. A simple interface opened with three lanes, and tiles appeared from the top of the screen in each. Tapping on the tiles at the right time felt very satisfying, and the challenge increased as the pace of the tiles increased further into the song. Perfectly timed taps gave a higher score, but on missing a tap, the level failed and I had to restart from the beginning. It needs two thumbs and your entire focus, and you won't be able to play casually on a bus ride with your phone in one hand.
Scoring high in each song helps you unlock more songs. These are unlocked randomly, but you have some control over which genre you want. It also allows you to pick your favourite songs and unlocks a few of them sooner than others. Since I unlocked tracks that I wasn't familiar with, I found it to be a great way to discover new music. The biggest advantage that Beatstar has over similar apps is that they've officially licensed all their songs to be used, and the list is huge. However, there are no regional songs, only English global hits. And the sad part is you can't add your own songs.
Beatstar looks less like a game and more like a music app with clean visuals. This appeals to non-gaming music lovers as well. Levelling up unlocks more songs but in order to level up, you might need to replay songs to score better than last time. This can get repetitive if you have to replay songs you don't like much. The game offers in-app purchases to unlock some exclusive titles, and the advertisements for faster progress are completely optional.
VERDICT: Beatstar is a great experience to try out at least once. It sometimes makes you feel it's you who's playing the instruments or singing the songs you already love, which are the best moments in the game. It's also a great way to discover new music, although it's only limited to global English songs. The game becomes repetitive after a while, and progress starts to feel a bit like a grind. If you're into music and games, Beatstar is worth experiencing. I would give it an eight out of 10.