Luck and other rewards
It is extremely polished with fun animations and cute graphics that make you feel that you are in another world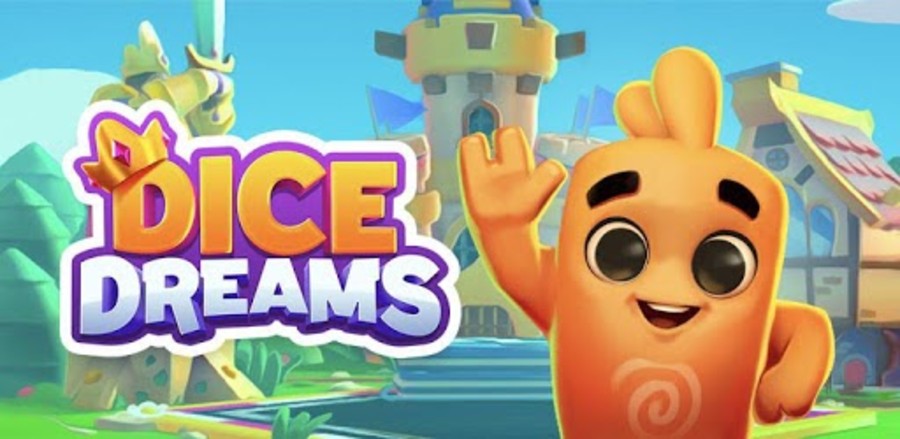 All you have to do in Dice Dreams is press a button
Sourced by the correspondent
---
Published 26.04.21, 01:16 AM
|
---
Luck-based games with simple mechanics are some of the most played games on mobile phones. Be it poker, slots or bingo. Though these games are popular, they run the risk of being addictive. Dice Dreams aims to change that image with its great graphics and social gameplay, and offers serious competition to incumbents such as Coin Master.
The first thing that you will notice is the quality of the art. It is extremely polished with fun animations and cute graphics that make you feel that you are in another world. This world feels cartoonish but it appeals to players of all ages.
All you have to do in Dice Dreams is press a button. It's that simple. Upon pressing the button, you roll three dice. Rolling these dice can give you coins, shields, or attack or steal abilities. What makes this game social is that when you get the option to attack or steal, you do that against other players on Facebook. If you connect your Facebook account to the game, you will be paired against your friends. There is a certain joy in depriving your friends of their hard-earned coins.
However, one needs to keep in mind that the same thing can happen to you. This is where shields are important and can be used to guard against attackers.
The objective of the game is to win coins either by luck or by grabbing it from others so that you can spend them in upgrading your kingdom. You start with the Royal Kingdom and then progress on to the Frozen Kingdom, the Candy Kingdom and the list continues for 77 kingdoms with more being added. As part of the kingdom, you need to spend coins in building it. However, when others attack your kingdom, you lose a part of that investment and need to rebuild those parts again. It is a fun chase that keeps you wanting to move ahead.
Another thing that keeps you moving ahead is the aspect of collecting cards and stickers. Cards are helpful in the game as they increase the bounty you get while stealing or attacking other players. Stickers act as collectibles that you get while you build your kingdom. You can get them from your friends as well by trading the excess cards that you have. If this is not enough to keep you busy, there are more than enough limited time events that provide unique gameplay and ample rewards.
VERDICT: Dice Dreams is a fun social casual game. It is for players who want the mindless experience between their day-to-day chores but it can also make it repetitive after a point of time. However, if you are a player who likes this genre and wants a quick gameplay session Dice Dreams is the game for you. I would give it an eight out of 10 rating.