For whiz-kids on the go
Gadget: Power Wallet 10K (travel organiser), Unipower (portable phone charging hub) and Timeout (timer/alarm) by Portronics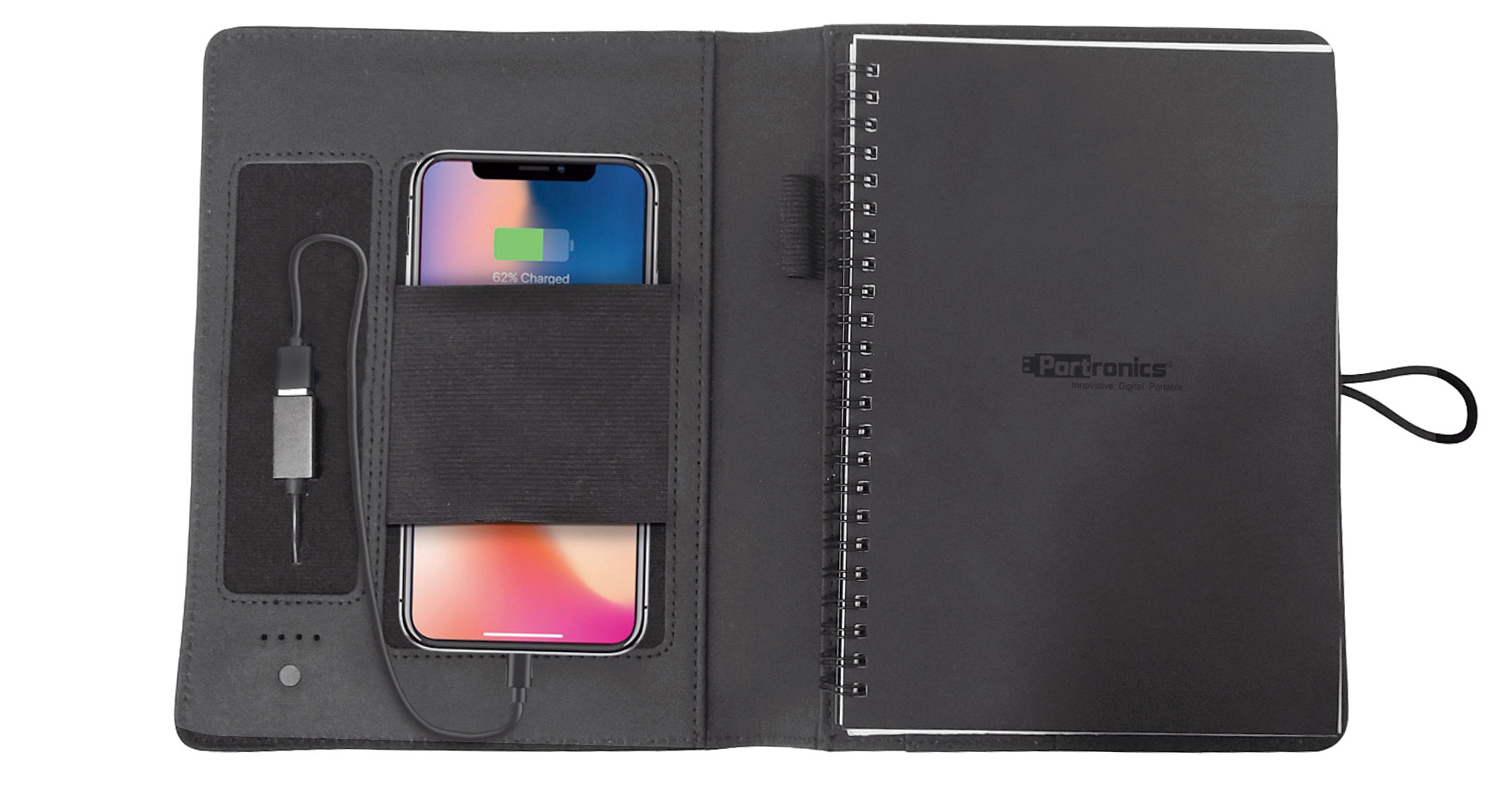 ---
|
Calcutta
|
Published 01.12.19, 08:56 PM
---
Portronics, a popular gadget brand, is known for a variety of digital products ranging from portable speakers to powerbanks and from mobile stands to portable projectors. Many of its products are targeted at young Indians — students, entrepreneurs and executives — who have to travel a lot. Recently, it expanded its lineup of portable accessories with the Power Wallet 10K, a smart organiser which has a built-in 10,000mAh powerbank, a USB charging cable and a diary to take quick notes. The device has a separate compartment that lets you store your cash, cards, passport, ID cards and more.
The removable battery is made of lithium polymer — safer and more stable than lithium ion batteries. The smart organiser — made of classy-looking PU leather — can charge devices such as Apple and Android phones as well as other 5V USB chargeable devices such as digital cameras, GPS devices, fitness trackers and so on. The organiser comes with an easy-to-control power button and four external LEDs that show the current charging status. The organiser comes with a cable but you will still need an adaptor to charge the powerbank and an additional USB to charge your phone.
The all-in-one organiser is likely to prove a hit with youngsters who love to travel light. The device weighs around 600g; a mobile phone, up to 6.5 inches wide, can fit securely into the Power Wallet 10K. But this device may get you pulled up during security check at the airport or some hotels. Be ready to explain to the security people how this device works.
The company also launched Unipower — a "universal charging hub cum travel power strip". This can charge up to three 5V USB devices and one 220V heavy-duty AC device simultaneously. This smart device aims to save you the trouble of carrying multiple adaptors to charge multiple gadgets while travelling.
The device is BIS certified, offering protection against a sudden surge in voltage and is fire retardant. Unipower supports all Android smartphones, iPhones, iPads, tablets, bluetooth headphones, powerbanks, MP3 players and other 5V USB devices. You can use it for both AC power and USB charging ports simultaneously. The best thing is that though it is designed for Indian wall sockets, you won't have any problems even if you go abroad.
Portronics has introduced another product called Timeout — an alarm clock-cum-stopwatch that can also play the role of a paperweight. Though it weighs just about 50g, it will certainly evoke curiosity among people who see it on your desk. You can also keep it in the kitchen and take it along with you when you travel. The 6x6x6cm cube can be an excellent time management tool for the scatterbrained.
There are three, easily- controllable levels of alarm volume — high, medium and mute — so that you are not surprised by the alarm. There is also a less obtrusive LED alarm that blinks when the countdown has finished. The duration of the countdown timer can be one, three, five or seven minutes. Just put the cube down with the duration you want (7 if you want a reminder seven minutes later) on the top and the countdown starts. To stop the alarm, turn the cube in such a way that the face with no numbers is on top. The timer is ideal for games, workouts or meditation.
All these gadgets can be very useful if you are a frequent traveller. And the last one can be a lovely novelty gift for a friend or a dear one.