Tom Cruise's contribution to fashion: Making the Ray-Ban Wayfarer sunglasses a symbol of cool via his 1983 film Risky Business. Thirty-eight years later, Facebook's contribution: Using the Wayfarer to make cameras in sunglasses a trendy affair. Facebook is everywhere, in your pocket, on the web, in video-calling devices… so why not on your face. It's Facebook, right? The company has created its first "smart glasses" — Ray-Ban Stories — that come with a pair of cameras to shoot photos and videos. There is even a voice assistant to do the entire thing for you. Downright creepy or a wink to the future of a new device category?
Facebook is not the first to put cameras into sunglasses but the moment will be remembered for the social media company making the technology popular. Snapchat and Google have been there and done that. Yet, there is something very path-breaking about what's happening — miniaturization of technology. A smartphone can take pictures but you have hold it up, stretch your arms to get a snap snapped.
Not here. Clicking the button on top of the frame activates a white light at the right corner of the eyewear. And then you can take photos or videos. At a glance, it appears that the light is not bright enough and when taking pictures in sunny conditions, the glow-factor may get questioned.
Facebook says it has taken a few precautions to prevent misuse. First, you can shoot 30-second videos, which makes it a good option for Facebook Stories feature. Second, the photos taken via the eyewear are not comparable to ones taken using a phone camera. Third, there is a separate app — Facebook View — that handles the photos. So, no picture goes directly to the social media. You choose what you want to share. Fourth, you have to click the button on top of the frame but that's a cue many people may miss.
But there are upsides too. You are looking at the future of technology. Apple is apparently working on a virtual reality and augmented reality headset, which may even come in the form of glasses. According to Bloomberg, Apple CEO Tim Cook has enough time left at the company to oversee at least one more big product launch.
Facebook may not have added AR chops here but there are benefits to its device. You can be taking phone calls, which is a feature on this pair. Or listen to a podcast or music without having to wear uncomfortable wireless earbuds. Look at what Apple has done to the watch by injecting smarts into it. Facebook has the chance to do the same. The frames have two 5MP cameras, two micro speakers, three microphones and a Snapdragon processor chip. You can fuel up the battery via the common USB-C cable and on a full charge the glasses can deliver roughly six hours of usage, which is fantastic.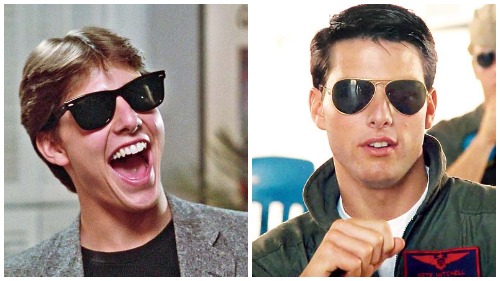 Curise control: When Risky Business (left) featuring Tom Cruise released in 1983, the iconic Wayfarers came as a sigh of relief for the Ray-Ban brand. And then in 1986, Ray-Ban had another big moment when Cruise starred in the film Top Gun wearing the classic Ray-Ban Aviators
Though comparisons to Snap's eyewear or the Google Glass is inevitable, the effort from Mark Zuckerberg's company is different. Google co-founder Sergey Brin had introduced the Google Glass jumping out of an airplane and there was a time when bars in San Francisco banned people wear Glass-wearers or "Glassholes". Snap's Spectacles made its debut in 2016 and now is in a more advanced stage.
Andrew Bosworth, the Facebook executive who heads Reality Labs, has said in interviews that his company's glasses were "designed to help people live in the moment and stay connected to the people they are with and the people they wish they were with. [Ray-Ban] has been nothing short of stellar in this partnership and through their commitment to excellence we were able to deliver on both style and substance in a way that will redefine the expectations of smart glasses".
A bigger question is, what will you use it for once the novelty factor dies? The dystopian eyewear can record videos and take pictures but nothing more. Plus, it doesn't help that Facebook hasn't had the cleanest of records when it comes to data privacy. Not that it affects the new product but the brand name has become associated with a few missteps. Augmented-reality glasses may have more use cases, so unless Facebook decides to work on its metaverse game keeping Ray-Ban Stories in mind, it's difficult to see this product work. Facebook Portal, the smart display option, has been around for a few years but somehow the company hasn't managed to give the product a global rollout like its apps. Perhaps the problem affecting that product is the same — limited use-case scenarios. Interestingly, the device is called Ray-Ban Stories while we were expecting the word Facebook somewhere.
Nonetheless, let's not forget: Ray-Ban Stories may well be the first pair of smart glasses people would truly want to wear. Perhaps the convergence of the real and the metaverse has started.
Options available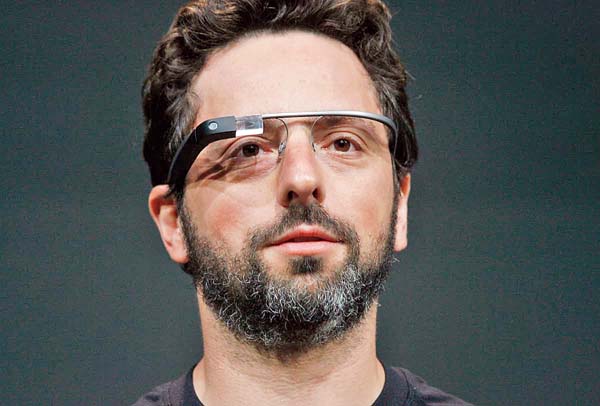 Google Glass: It first appeared in 2013 and in 2019 the line up introduced Glass Enterprise Edition 2.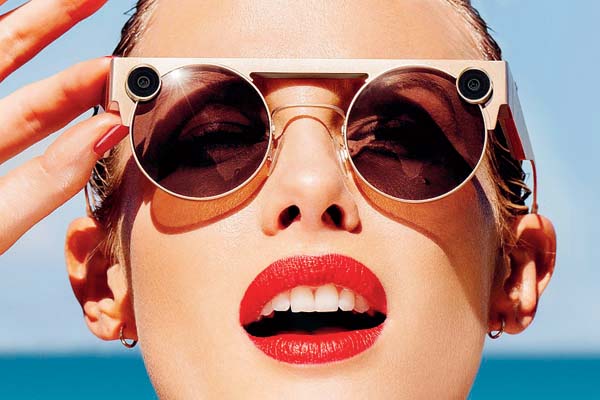 Snapchat Spectacles: The high-tech spectacles first appeared in 2016 and were an instant hit with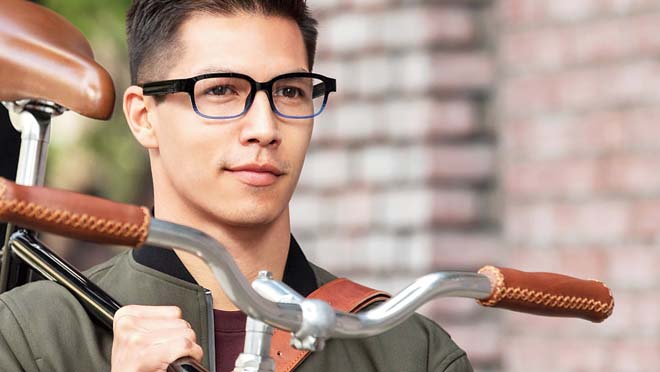 Amazon Echo Frames: Arriving in 2019, it allows users call anyone in your contacts using your voice but it doesn't have any kind of camera on them.
Keep an eye on
Apple: The company is reportedly working on blending AR and VR with two different headsets in the next couple of years.
Samsung: Last year, reports surfaced that Samsung has filed a patent for what appears to be a pair of glasses with AR functions.
At a glance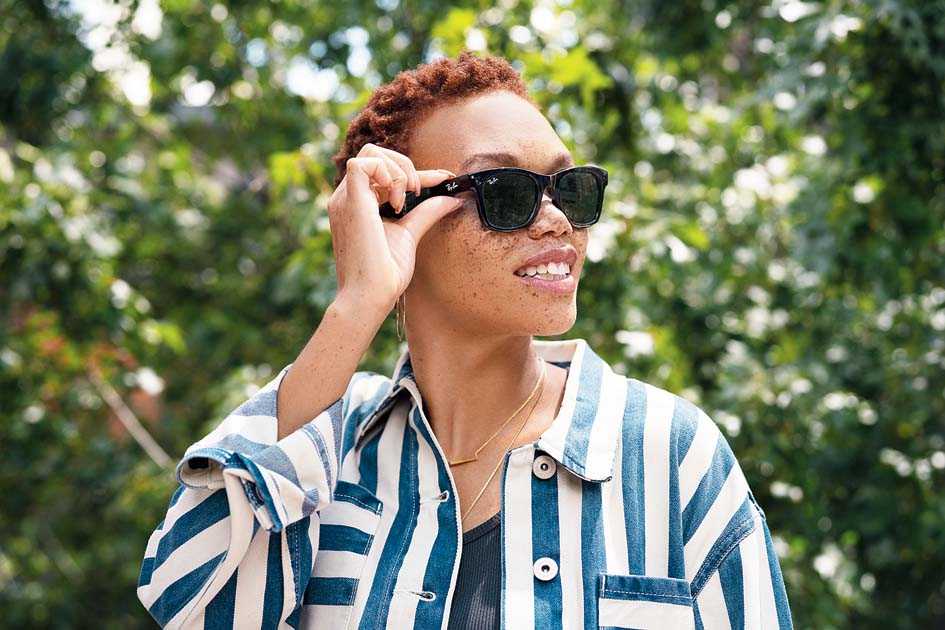 Device: Ray-Ban Stories
What is it: Smart glasses from Facebook that give you an authentic way to capture photos and video, share your adventures, and listen to music or take phone calls.
Does it post to FB directly: No. There is a new Facebook View app that handles information coming from the glasses.
Tell me more: You can easily record the world as you see it, taking photos and up to 30-second videos using the capture button or hands-free with Facebook Assistant voice commands.
Can I buy it: Available in 20 style combinations at $299, it is currently available in the US as well as Australia, Canada, Ireland, Italy, and the UK.