Canon's EOS-1D X Mark III is for shutterbugs who believe in need for speed and quality
The flagship camera is primarily aimed at two demanding categories of photographers — sports and wildlife
Canon's EOS 1D X Mark III is for both photography enthusiasts as well as those who want to graduate from smartphone photography
Canon
---
Published 29.04.20, 03:03 PM
|
---
Refreshing Canon's top-of-the-line pro sports camera is the EOS-1D X Mark III. The Japanese imaging giant's flagship camera is primarily aimed at two demanding categories of photographers — sports and wildlife, both of which need speed and quality.

The Telegraph spoke to Kazutada Kobayashi, president and CEO, Canon India, about the new addition (Rs 5,75,995, inclusive of taxes, for the body, including 512GB CF express card and reader) and the future of DSLRs.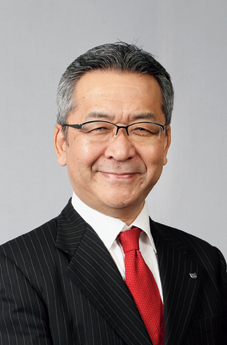 How did you decide on what would go into the EOS-1D X Mark III?
In comparison to the previous 1DX Mark II, the new camera comes with an upgraded standard ISO range from 100-51200 to 100-102400, allowing the camera to capture images in darker surroundings. Further, it also comes with upgraded AF points, which leads to smooth subject tracking and improved focussing accuracy. The product also allows 4K Video recording cropped and uncropped (while Mark II allowed only cropped). Through this, the camera captures perfectly-timed shots and supports wider-angle shooting with better sharpness.
In what ways have the needs of the digital photographer shaped the design of the camera and how have the needs of professional photographer changed?
The EOS-1D X Mark III is aimed at professionals across all photography and videography genres, with specific focus on growing genres such as wedding, wildlife, fashion and sports. The premium flagship camera will be quintessential for fuelling the creative aspirations of professional photographers and videographers by delivering best-in-class images at an unmatched speed.
We are seeing a transition where people are considering photography from a serious hobby to a potential career opportunity. Our growing focus would be on catering to the demand of photography enthusiasts who want to graduate from smartphone photography.
Professional photographers — say at a concert — need to switch between still photography and videos all the time. What kind of features are there for those who want to shoot videos?
The EOS-1D X Mark III is the first EOS camera ever to offer a video resolution of 5.5K RAW recording at 60fps, enabling oversampling and sharp 4K footage. So the EOS-1D X Mark III meets the standard of both cinema as well as broadcasting standards. It is the ultimate speed machine and the fastest DSLR in the market with a continuous shooting speed of up to 20fps in live view.
A super high-quality DeBayer algorithm further helps to suppress more and improves noise granularity. The latest camera also features 4K video recording at up to 60p. Even more special, both DCI (17:9) as well as UHD (16:9) 4K recording standards are supported.
Can you take us through the new full-frame CMOS sensor and DIGIC X processor and the special functions it can handle over its predecessor?
The camera features a newly-developed 20.1MP full-frame CMOS sensor plus DIGIC X image processor. This sensor features a new 16-point lowpass filter (as opposed to a traditional four-point lowpass sensor), offering much improved sense of resolution and sharpness as well as reduced moire effects.
The camera is a wish come true for wedding and wildlife photographers who typically shoot in very low light — night functions, irregular lighting for wedding photographers and shooting at dusk/dawn, or in low visibility for wildlife photographers.
Going forward, does it make sense to focus on high-end DSLRs?
The industry, as we know, is continuously evolving and although the DSLR segment continues to dominate the market, the bridge between mirrorless segment and DSLR is decreasing significantly. We understand this evolving trend and are hence focusing on both mirrorless and DSLR, as we want both the segments to be much stronger in the market by continuously providing quality products to our consumers and by introducing and promoting groundbreaking technologies in the camera range. We have been receiving an overwhelming response from customers for our mirrorless offerings and we see immense potential from this category for driving further growth.