Calendar can spam you too
Check that third-party app and see how you can report it as spam there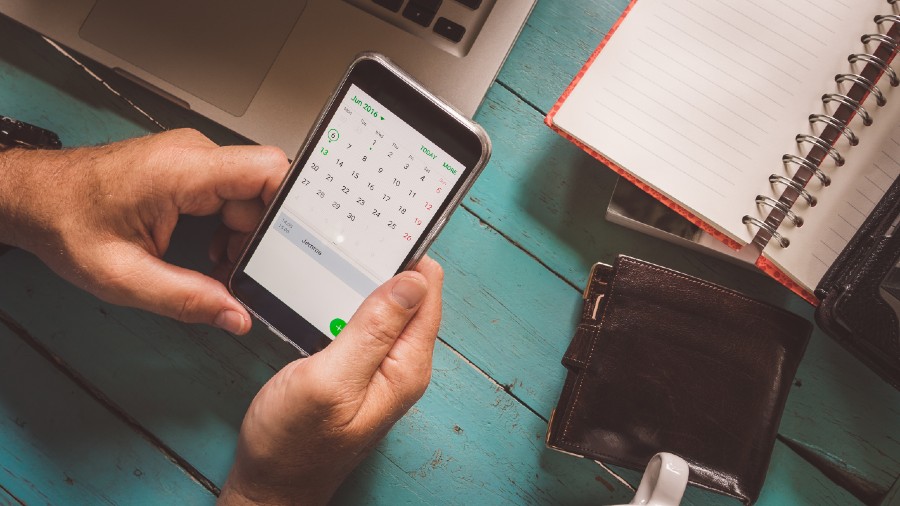 ---
---
I repeatedly get a notification from my iPhone's Calendar app asking me to install a security update. Sometimes, I get this notification hourly.
Kalyan Chakrabarti
This is spam and you have to treat it like you would an unwanted email. Tap on the notification so that it opens the solicitation in the Calendar app. On the event details page, you will see a line asking you to report the dubious invitation as junk. Tap on it, report it as junk and delete the event.
If you do not see the option to report it as junk, tap on the event in the Calendar app and decline or delete it. If this option is also missing, there is no option to do this, then this has been imported from another Calendar app. Check that third-party app and see how you can report it as spam there.
If you are still unsuccessful, you have to hide the account from which you are getting this notification. Open the Calendar app and tap on Calendars at the bottom. Choose the calendar account from which you are getting the spam, tap on it so that the check mark disappears.
Background change
I am not able to change the background in Google Meet during an online class. I am using the latest version of Chrome on Windows 7.
Nilabjo Biswas
You will not be able to change the background if you are using G Suite for Education. All other users can change the background if the administrator has not restricted the use of this feature.
If you do not see the option to change the background, open Chrome's Settings and click on Advanced at the bottom. Under System, enable hardware acceleration.
A lot of other Windows 7 users have not been able to change the background. I would suggest you consider upgrading to Windows 10 if your computer supports it. Windows 7 is already obsolete and Microsoft does not support it anymore.
You could try a Chrome extension called Virtual Backgrounds for Google Meet, which you will find in the Chrome Web Store. Click on the three vertical dots on the top right in Chrome and choose More Tools —Extensions. When the Extensions page is displayed, click on Open Chrome Web Store at the bottom left. Here, search for the extension that I mentioned.
You will be told if this extension is compatible with your computer.
Disappearing messages
How do I use disappearing messages in WhatsApp? I have an Android phone.
Aanya Mitra
Make sure you have an updated version of WhatsApp. Open Play Store on your phone and tap on the hamburger icon on the top right. Select "My apps and games". The phone will immediately check for updates. Press on Update all.
Next, open WhatsApp and tap on the name of the recipient or group at the top of the conversation. Once the profile page opens, turn on "Disappearing messages".
In group conversations, only administrators have the right to turn on "disappearing messages".
Once this option is turned on, the message will disappear in seven days so read it before that. If you reply to a disappearing message, the quoted text will remain in the chat even after seven days.
When a disappearing message is forwarded to a chat with disappearing messages off, the message will not vanish in the forwarded chat.
Videos and pictures you receive in WhatsApp will be automatically downloaded to your phone even if disappearing messages are turned on. To save storage space you can turn off auto-download in WhatsApp Settings — Storage and Data.
Format lost
Whenever I copy and paste text from the web to a Word document, the formatting gets messed up.
Oishi Patel
To keep your document clean, press Control+Shift+V instead of Control+V to paste it. For a Mac it is Option+Command+Shift+V.
Send in your problems to askdoss2020@gmail.com with TechTonic as the subject line