Airbnb wants you to come up with the 'craziest listing ideas'
The company has announced that it's accepting ideas from "existing and aspiring designers, architects, DIYers and makers from around the globe"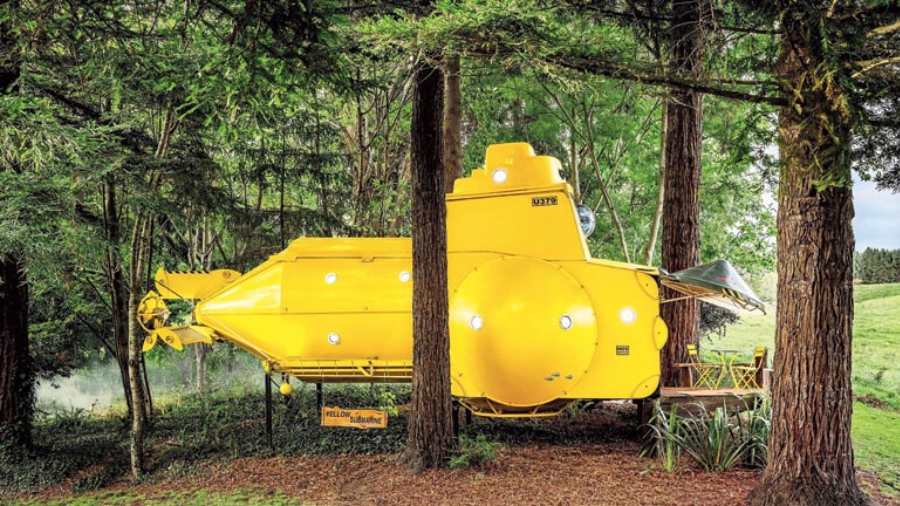 Yellow Submarine, Wellington.
Picture: Airbnb
---
Published 24.06.22, 02:33 AM
|
---
You have an idea for a whacky, crazy-looking property? Airbnb is giving out $10 million to create the craziest bookable properties around the world. The fund will help finance 100 of the craziest ideas, giving 100 people an opportunity to turn them into actual 'Airbnb OMG! Category' listings.
The company has announced that it's accepting ideas from "existing and aspiring designers, architects, DIYers and makers from around the globe"… people with unique ideas, like the Boot, the UFO house or the six-tonne potato.
The fund is shaped in part by the growing trend of flexible living that has emerged in the past two years. Further, hosting on Airbnb provides powerful economic benefits to hosts. In 2021, the typical host in the US earned over $13,800, an increase of 85 per cent over 2019. New hosts in the US also saw an increase in income in 2021, earning over $1.8 billion, up 34 per cent from 2019.
Meanwhile, Airbnb has reported strong Q1 results, which is in contrast to the early days of the pandemic. Airbnb CEO Brian Chesky recently told Fortune magazine: "We're pretty resilient to whatever happens in the economy. In a good economy, people have more money to travel. In a bad economy, people want to save money when they travel, and people want to make extra money in their homes."
For those with an idea, can apply through July 22.