Until it acts decisively on violence against minorities, India will live with the shame of international scrutiny
Has the NDA, which has returned to power with an even stronger mandate, done enough to guarantee Constitutional rights?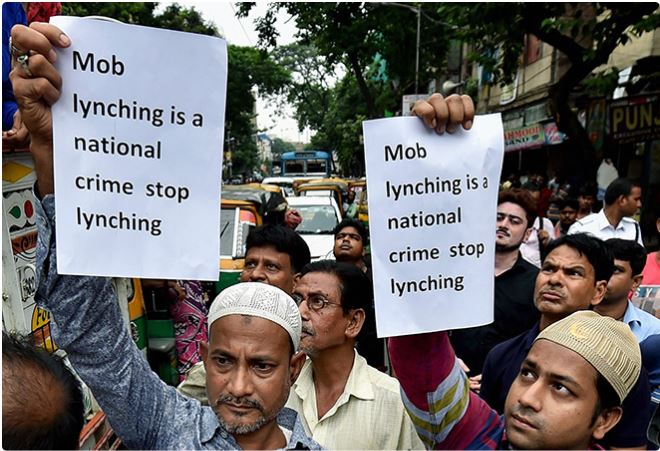 ---
Published 26.06.19, 03:38 AM
|
---
Some allegations can rankle. A report by the United States Commission on International Religious Freedom has alleged that vigilante groups have consistently harassed and intimidated Muslims and lower castes, leading to a spike in religious intolerance in India. Incidentally, the report was released by the US secretary of state who is on a visit to India. New Delhi's reaction has been predictable: the external affairs ministry has questioned the United States of America's locus standi when it comes to commenting on 'constitutional rights' that are granted to Indian citizens. The question, however, remains whether the National Democratic Alliance, which has returned to power with an even stronger mandate, has done enough to secure these very rights that are guaranteed by the Constitution. Data suggest that there has been a chilling rise in incidents of lynching ever since the Narendra Modi-led government took up the reins of the country. Muslims and Dalits have been the targets of such violence. Cocking a snook at the prime minister's directive of winning the trust of minorities — is not 'Sabka saath, sabka vikas, sabka vishwas' Mr Modi's new slogan? — a lynch mob struck in Jharkhand recently, brutally assaulting a Muslim man on the suspicion of theft. The victim — he died in judicial custody — was forced to chant 'Jai Shri Ram' during the attack. A number of factors explain the sense of impunity among perpetrators. Investigations into such violations are often shoddy; the conviction rate is also poor. But the biggest signal allegedly emanates from the political establishment. Days after the attack, a Union minister seemed to allude to the minority community when he stated — inside Parliament — that those who have reservations about "Vande Mataram" have no right to reside in the country. Critics of the BJP, which is smarting under the censure by the US, have often accused the party of endorsing a majoritarian line for ideological as well as political gain.
What is clear is that homilies, such as the one that Mr Modi spouted while attempting to reach out to the minorities, cannot contain the scourge of lynchings. A weak political spine from an ostensibly 'strong government' to tackle lynchings or religious violence is rather curious. It is the absence of political will that prevents keepers of the law from doing their job. Even a special law on lynching, as has been proposed in some quarters, will not be enough unless it is acted upon. Till the government acts decisively, India would have to live with the shame of international scrutiny on its pluralist legacy.