Police cast doubt on Tabrez video, villager speaks of 'Jai Shri Ram' chant
Police send mob lynching video for forensic examination to verify authenticity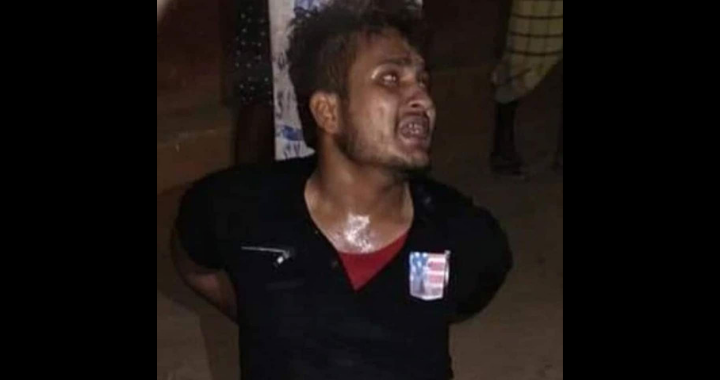 ---
---
Police on Monday decided to send for forensic examination a video clip that shows a mob beating up Tabrez Ansari, who died on Saturday, and forcing him to chant "Jai Shri Ram" and "Jai Hanuman".
But a government health worker at the village where the incident happened told The Telegraph that she was told the 24-year-old was forced to repeat the chant.
The police have arrested four more persons on the charge of thrashing Tabrez and suspended two officers for dereliction of duty.
"Prima facie, the video appears to have been tampered with. The audio and video are not synchronous and hence to jump to conclusion without knowing the authenticity of the video footage would not be wise," Jharkhand DGP Kamal Nayan Choubey told reporters on Monday.
ADG Ashish Batra said action would be taken against those who spread such videos without verifying their veracity.
At Dhatkidih village, 35km from Jamshedpur, where Tabrez was beaten up in the early hours of June 19, a government health worker who lives 20 metres from the spot where the young man was thrashed said he had been caught red-handed while trying to commit theft.
"I was not present at the spot but my sister-in-law Maya Mahali told me that some of the villagers were forcing the thief to utter 'Jai Shri Ram' while hitting him with branches of a tree," Mamta Devi told this newspaper on Monday at Dhatkidih, where the men have fled fearing arrests.
Mamta said the beating was not so brutal that it would have caused death.
"It is a fact that Tabrez died at the hospital four days after he was thrashed by people at Dhatkidih, but the thrashing was not so intense that he would have died of it. Yes, the villagers were angry with the victim as he was caught while trying to commit theft, but there also were people who stopped others from taking the law into their hands."
Mamta said her sister-in-law Maya, who is a ward member of the Seraikela Notified Area Committee, was standing guard and had stopped one of the villagers hitting Tabrez with the branch of a tree.
Mamta said Tabrez was nabbed around 1am on June 19. The police, she said, reached the spot by 7am and took Tabrez into custody along with a bike and other stolen articles recovered from his possession.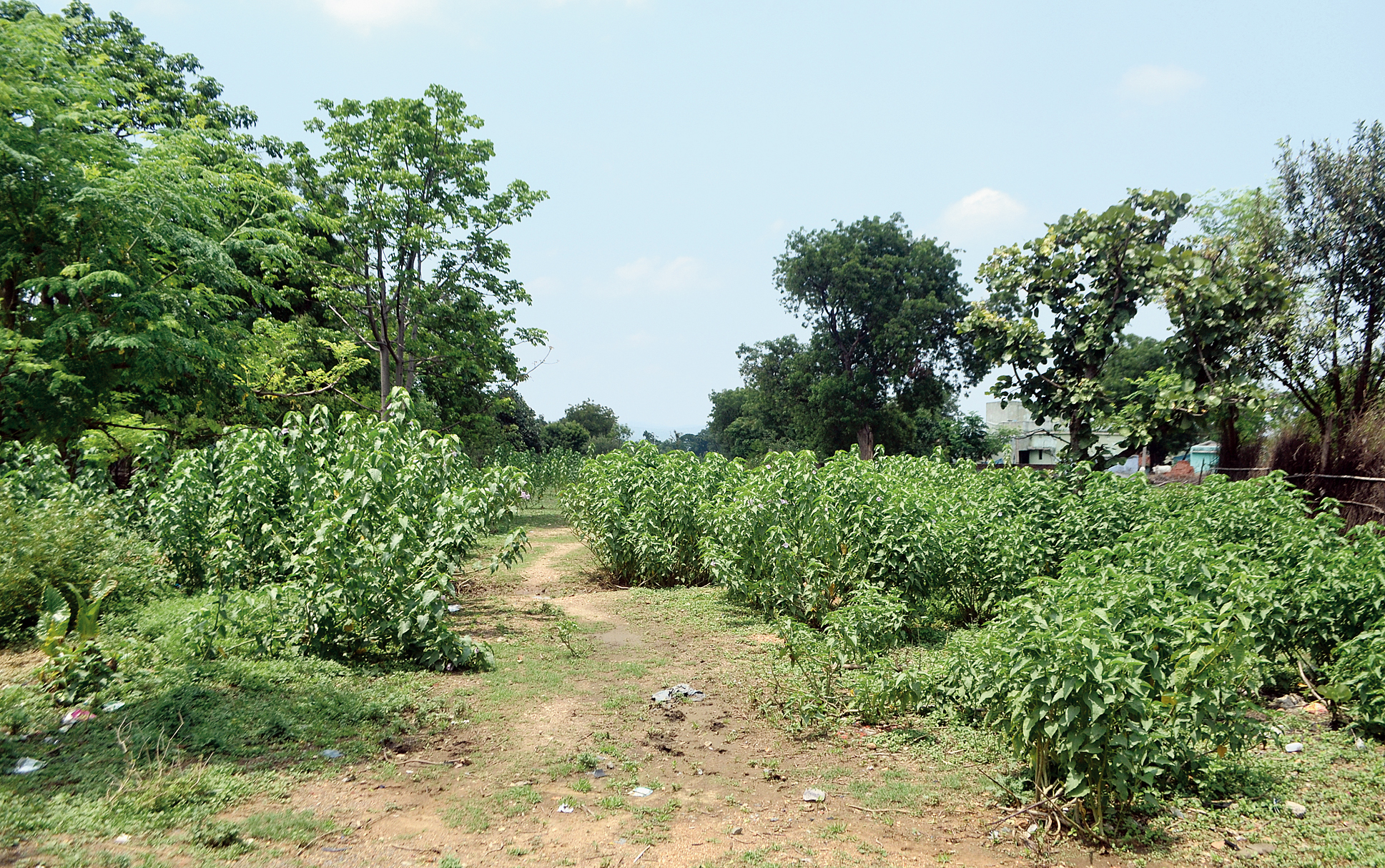 According to Mamta, Tabrez and two of his associates, Noomar Ali, 19, and Sheikh Irfan, 18, had first committed theft at the house of Rajesh Pramanik at the nearby Mahalimurup village and the houses of Fulchand Pradhan and Sagar Pradhan at Murup, another nearby village.
After that, Mamta said, the trio had climbed onto the roof of Bishnu Pradhan's house at Dhatkidih. Pradhan's son, who was on the roof, had raised the alarm.
Noomar and Irfan managed to escape by jumping off the roof, she said, adding that Tabrez too had jumped but was injured.
Tabrez, according to Mamta, hid in a bush where he and his associates had kept a brand-new bike without number plates, which they had stolen from the house of Fulchand.
Seraikela-Kharsawan SP Karthik S. said a three-member team had been set up to probe the case.
The SP said the Seraikela police station OC, Chandra Mohan Oraon, and Bipin Kumar, OC, Sini police station outpost, had been suspended.
According to the police, Tabrez was sent to Seraikela Sadar Hospital for a medical examination, produced before a judicial magistrate and lodged in Seraikela divisional jail on June 19.
His condition deteriorated on June 22, leading the jail administration to shift him to the sadar hospital where he died around 10am, according to the cops.
Dr O.P. Keshri, who had examined Tabrez, said: "The patient's blood pressure was low, but the pulse rate was high. He was apparently normal and was walking in the morning just three-four hours before he died."
Dr Barial Mardi, deputy superintendent of Seraikela Sadar Hospital, who was one of the three doctors on a medical board that conducted the post-mortem, said: "We could not find out the exact cause of death. There was no major external mark of injury on the body and no substantial internal injuries. We have, therefore, preserved the viscera for a chemical examination at the forensic science laboratory in Ranchi."
Mardi said the post-mortem report would be available only after the viscera examination report comes.
A six-member team from the state Congress on Monday visited Tabrez's home. Led by senior party leader Devendra Nath Champia, the team spoke to the victim's uncle Maqsood Ansari, who said Tabrez had gone to his aunt's house in Jamshedpur along with two other boys of their locality on June 18.
"Tabrez had informed his wife Shaista before he started for home around 10pm. Around 5am, he called up Shaista again and said that he was being beaten up by a group of people at Dhatkidih. When we reached there, the police had already taken him away," Maqsood told the Congress delegation.
"Later, when we met Tabrez at the police station, he said that when he along with Noomar Ali and Sheikh Irfan were returning home, a group of people stopped them at Dhatkidih. Noomar and Irfan managed to escape, Tabrez was caught. The mob not only thrashed Tabrez mercilessly, but some of them had also forced him to utter 'Jai Shri Ram'," Maqsood added.