Unseen riches: Notes on Teachers' Day
Social desires and goals have changed greatly over the last few decades, and the attitude to teachers, too, has shifted accordingly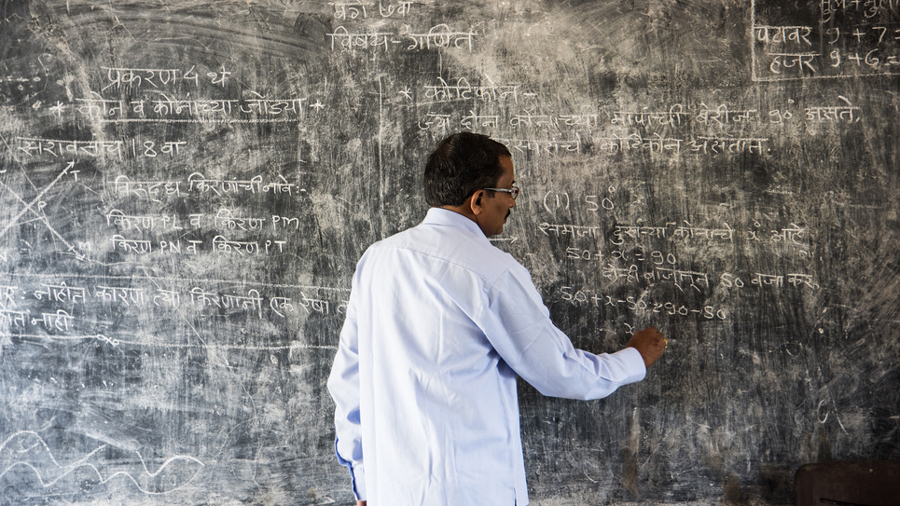 ---
Published 05.09.20, 01:53 AM
|
---
The terrifying mathematics teacher is now a figure of myth. So are numerous others, whether it is the guru in the pathshala who nods off cane in hand while the pupils struggle with the letters on their slates or the learned and dedicated teacher busy helping indigent students without always being able to afford provisions for his own kitchen. Literature in Indian languages — fiction, memoirs, poetry — abounds in accounts of teachers unforgettable in some way, made somehow unique through the impression stamped on growing young minds. Schoolteachers are most readily remembered in this manner, but teachers of colleges and universities are recalled or described as well, although the latter are usually viewed with greater maturity. The schoolteacher in memory or representation has a peculiar quality of agelessness — stuck in the same age as when the pupil passed through school, as though it is impossible for him or her to develop or change. The abundant presence of teachers in literature is a celebration of their influence on people's lives, unforgotten sometimes because of fear or hurt, but more often because of love, respect and sheer admiration.
The remembrance of things past, however, does little to palliate the realities of the present. The village schoolmaster today often has a tough time economically and socially, and many have lost the enthusiasm for teaching. Understaffing is a major problem in many areas, not just in the villages, on top of which a teacher may have multiple duties, such as keeping track of supplies for midday meals or attending to requirements of data collection for the census or duties at election time. It is not just the unforgettable teacher who is more of a myth today, so also is society's respect for him. Social desires and goals have changed greatly over the last few decades, and the attitude to teachers, too, has shifted accordingly. The shift is not uniform: it varies, inevitably, from teachers in government schools to those in private ones, from rural schoolteachers to professors in high-profile universities.  
Will there be a further change, a positive one this time, once the provisions of the National Education Policy 2020 regarding the training of schoolteachers are fulfilled? Teaching must match the New Age syllabi being introduced in schools, hence there is a focus on the details of teacher training in the policy, with certain basic changes being introduced, such as the length of the degree course in education. Developing skills in teaching new subjects and multilingual competence may help bring about changes, but among these, perhaps the emphasis on a teacher's fluency in the local language is most welcome. Communication with and an understanding of first-generation learners are of overwhelming importance in forming the basis of an educated country. Teachers and students flourish in a relationship of mutual respect. Teachers' Day is a reminder of that richness; the wealth should not be limited to an annual day alone.