Telly trouble: Republic TV's TRP scam
The possibility of manipulation implies that advertisers are also being taken on a less-than-joyous ride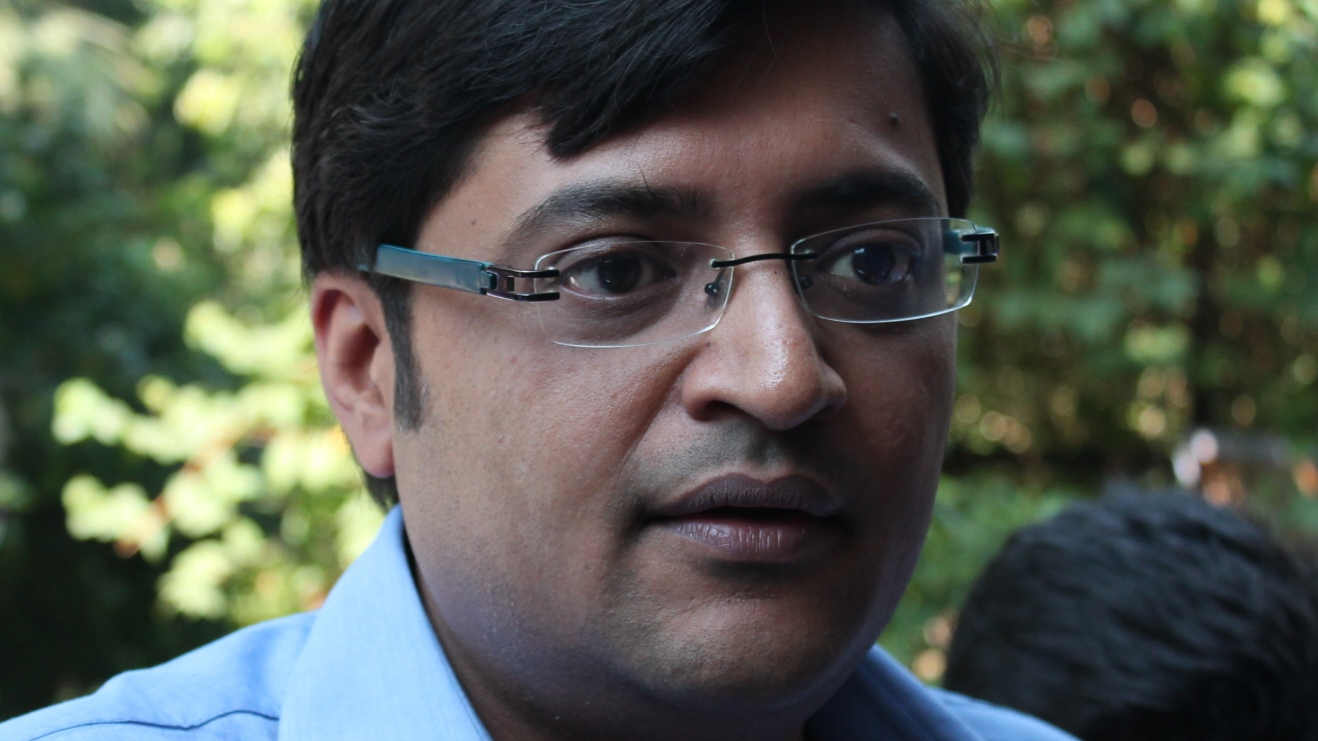 Arnab Goswami.
PTI file photo
---
Published 13.10.20, 01:01 AM
|
---
The nation does want to know what the fuss is all about. Mumbai police are currently investigating a case in which television rating points have been allegedly manipulated by three channels — Republic TV is among the accused — by soliciting viewers to watch these channels in exchange of payment. Hopefully, a fair and transparent investigation, free from meddling by the powers that be, would unearth the murky truth. That outcome is a matter of conjecture. But what is evident is that the television industry — a FICCI-EY report estimated it to be worth Rs 78,700 crore last year — has its share of skeletons that can have serious consequences. Manipulation of TRPs could lead to anomalies in the assessment of television content, popularizing programmes that do not, in effect, have a mass following. This is not merely a blot on the spirit of fair competition. It is also an infringement of the autonomy of choice exercised by consumers. The result is a distortion of people's — effectively the nation's — right to know.
This breach of faith has another, equally important, dimension. TRPs have a decisive influence on advertisers' spending. The possibility of manipulation implies that advertisers are also being taken on a less-than-joyous ride, shelling out money on channels that do not quite have the viewership that they claim. What is shocking is that regulatory oversight seems to have a long history in the television industry. Television Audience Measurement, the entity that preceded the Broadcast Audience Research Council, had been accused of corruption. BARC, conceived as an institution to encourage regulation, has not fared better. The information and broadcasting ministry had once accused it of under-reporting the viewership of Doordarshan. It has not been effective in minimizing the contamination of sample size: a smaller sample is apparently more vulnerable to manipulation. The absence of a specific legal framework has further undermined BARC's ability to negate the tampering of panels and viewership. These anomalies also raise serious questions about the efficacy of the existing template of appraisal of the television audience. The way forward must involve unbiased reflection on some notable limitations. A way must be found to obtain, without encroaching upon the privacy of viewers, foolproof data on television audience. The collation and interpretation of this data must also be done transparently. Opacity is an impediment to the nation's right to knowledge.