Splitting lanes: Editorial on trans athletes' inclusion
A separate category for trans women swimmers is not exactly inclusion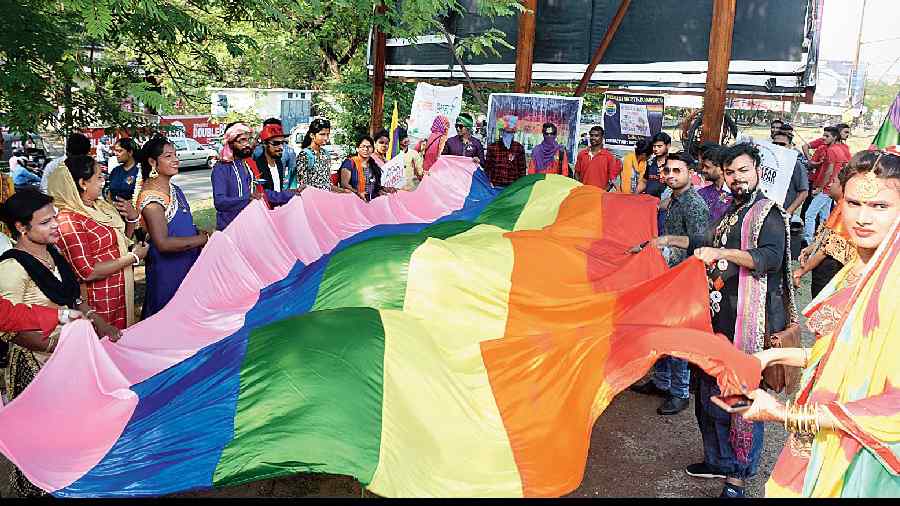 There is a long history of discrimination against LGBTQIA+ athletes in games.
File picture
---
Published 25.06.22, 03:01 AM
|
---
Sport mirrors life. Perhaps that is why trans athletes are as marginalised in sport as they are in life. There is a long history of discrimination against LGBTQIA+ athletes in games. The American trans woman, Renée Richards, was barred by the Women's Tennis Association in 1976 for refusing to take the unjust Barr Body test to participate in the US Open. Dutee Chand, the first openly homosexual Indian athlete, was banned from competing by the Athletics Federation of India after failing a hormone test, which found she had unusually high testosterone levels, a condition known as hyperandrogenism. The South African middle-distance runner, Caster Semenya, had to face bans for similar reasons. In each of these cases, the women were given a reprieve by courts of law, but after they had lost prime years of their careers. Now, swimming's world governing body, Fina, has voted to bar transgender women from elite female competitions if they have experienced any part of male puberty beyond Tanner Stage 2 — this marks the start of physical development — or before age 12, whichever is later. This essentially means that Fina wants trans athletes to have gender-affirming hormone treatment before the age of 12 years — an expectation, which apart from being intrusive, refuses to acknowledge that people with alternative sexual preferences may take far longer to come to terms with their sexuality, much less have the money to afford GAHT.
Fina has also proposed the creation of an 'open' category for trans athletes to compete in. It seems to have drawn comfort from the fact that the step is backed by science and ethics: those born male acquire structural advantages at puberty — larger lungs and hearts, longer bones and bigger feet and hands — that cannot entirely be suppressed by hormone suppression during transitioning. The open category would also allow more trans athletes to participate, thereby serving as a platform for greater visibility. Fina's accommodation theory seems to be contagious. There are whispers that some other sports — rugby and cycling — may try and level the field in a similar way.
Yet, Fina's move may cement an effective exclusion of trans women through its creation of separate categories that would deal a body blow to integration for athletes post-transitioning. Such a move also opens the door for gender policing that could subject women to invasive tests or unsubstantiated accusations of being 'too masculine' — Ms Chand is a victim of this prejudice. Is the science that has facilitated Fina's bid to include trans women swimmers in a special category foolproof ? Performance data from trans women athletes are scarce given their under-representation. Interestingly, a study in 2021 found that trans women, under certain parameters, may be weaker than both cis men and women athletes. The science — the bedrocks of Fina's ethics that seem to have endorsed this segregation in the name of fairness — itself is evolving. Should not have Fina and other sporting authorities waited for a clearer diagnosis?