PUBG addiction: The solution an alternative, not a ban
The defence forces, charged with the responsibility of protecting the country, should be alert and strong at all times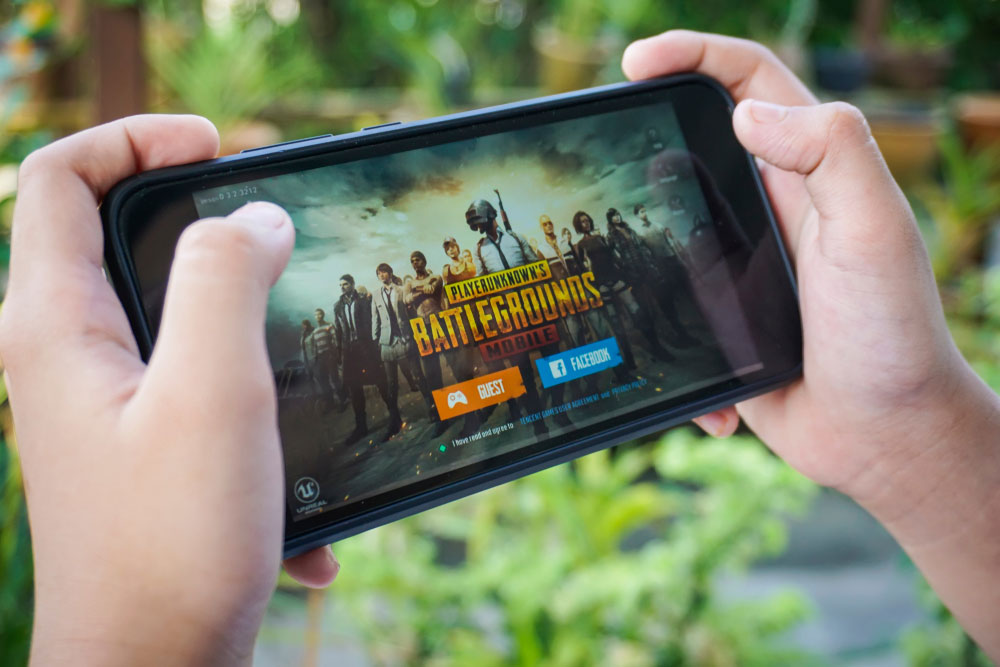 Studies have shown that addiction to online gaming has had a detrimental effect on the physical and mental health of its players, primarily by causing sleep deprivation
(Shutterstock)
---
Published 19.05.19, 10:12 AM
|
---
Sir — An internal survey of the Central Reserve Police Force showed that jawans are addicted to the online gaming application, PlayerUnknown's Battlegrounds ("PUBG toll on real troops", May 13). This is indeed a matter of some concern. The game has proven to be notoriously addictive among teenagers as well. Studies have shown that addiction to online gaming has had a detrimental effect on the physical and mental health of its players, primarily by causing sleep deprivation. The defence forces, charged with the responsibility of protecting the country, should be alert and strong at all times. Being distracted because of an online game or losing physical fitness because of it will just not do. It is good that the CRPF has banned jawans from playing PUBG. It should now arrange an alternative to keep them engaged.

Eashani Chettri,
Kalimpong
Sir — Some states have banned PlayerUnknown's Battlegrounds Mobile because it can "incite" dangerous behaviour. PUBG has 100 players fighting each other to death, armed with a motley variety of things like frying pans and machine guns. The last man standing wins. It is not very different from many other popular video games like Mortal Kombat and Wolfenstein, where violence is common. How is banning the game going to get rid of addiction? Like all bans, it will only attract more attention to the game. Further, given the largely unregulated nature of the internet, is it possible to implement such a ban?
Sayan Goswami,
Calcutta
Hot button
Sir — Temperatures are soaring all over India. People who step out to exercise their franchise are having to wait in queues for hours in extreme weather. Worse, members of the Election Commission, polling personnel and security forces have to spend long hours in surroundings that lack proper infrastructure and even the most basic comforts. Such labours might have seemed insignificant had the results been something to look forward to. All that will come of the elections is that people with criminal records will be voted to power.
It is an earnest request to political parties to try and justify the efforts of ordinary people. The Election Commission should also try to ensure better conditions for polling booths so that both its personnel and common people do not have to suffer in this heat.
Sukhamay Biswas,
Calcutta
Sir — It is shameful that adequate arrangements are not made for poll personnel even though they bear such an important responsibility ("After poll personnel, EVMs feel the heat", May 12). Conducting free and fair elections is no mean feat in a country as vast and geographically diverse as India. The Election Commission may be the one figuring out the schedule and making arrangements, but it is on-ground personnel — junior government officials, college professors, teachers, gazetted officers, among others — who do the actual work. These people travel to remote locations, endure harsh conditions and even put up with the prospect of violence to ensure that people can exercise their franchise without fear.
Since the Election Commission stated that the reason to conduct elections in seven phases was to facilitate the travel of central forces, maybe it could also keep in mind the requirements of polling personnel next time.
Amal K. Ghosh,
Calcutta
Roll out the red carpet
Sir — Festival de Cannes, one of the most renowned film festivals in the world, has started a day care centre for parents in the film industry. This is encouraging. It is invariably women who have to choose between family and career. It is thus not surprising that the project is the brainchild of three working mothers from the film fraternity. The world of glamour can be exacting for everyone, but more so for women. Add the demands of motherhood to this and things can be quite overwhelming for working mothers. However, a little help and understanding is all it takes to make things better.