Politics remains gender blind
Why is women's representation so dismal? Are women not nominated in large enough numbers or, having been nominated, do they struggle to win?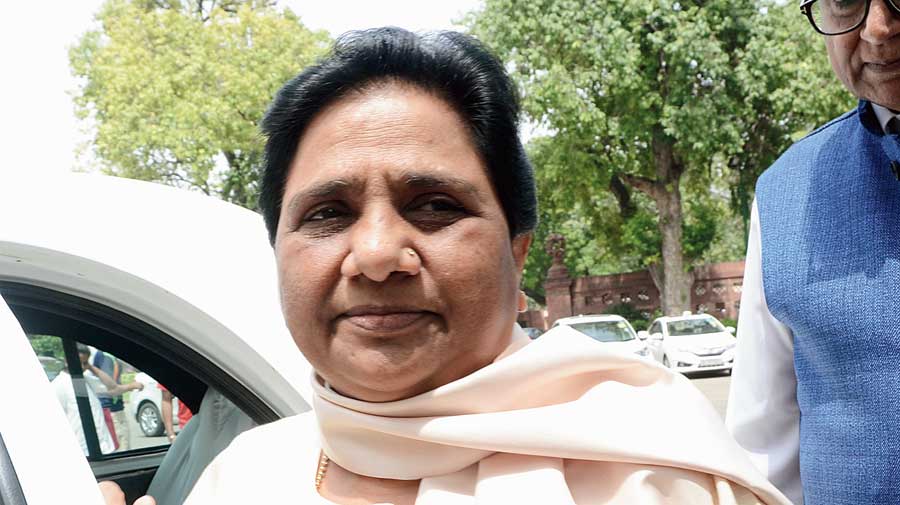 For the world's largest democracy, which has had one woman as prime minister, one woman president, several women chief ministers and influential women politicians like Jayalalithaa, Mayawati, Mamata Banerjee, Sushma Swaraj and Sheila Dixit, the under-representation of women is a serious cause of concern.
File picture
---
Published 08.03.21, 12:53 AM
|
---
A heartening aspect of Indian democracy has been the rise in turnouts of women voters. The results of the assembly elections in Delhi and Bihar in 2020 reinforce this claim. In Bihar, the National Democratic Alliance scraped through, courtesy women voters who voted decisively for the Nitish Kumar-led alliance. Out of the 125 wins by the NDA, 99 came in assembly seats where women's turnout exceeded the male turnout. The Aam Aadmi Party's landslide victory was similarly powered by Delhi's women voters.
As the age-old theory of women surrendering to the wishes of family patriarchs while exercising their democratic franchise gets a silent burial, politicians are leaving no stone unturned to woo this 'new vote-bank'. More women are queuing up outside polling booths, but are more women also entering the law-making bodies — state assemblies and the Lok Sabha?
Unlike women voter turnouts, women's representation in law-making bodies has grown at a snail's pace. Between 1952-1977, women MPs accounted for 5 per cent of the total strength of the House. Despite women's representation being at an all-time high of 78 MPs (14 per cent) in the current Lok Sabha, women's representation is far from impressive. According to the Inter-Parliamentary Union, in 1998, India was ranked 95th globally in terms of women's representation. India slipped to the 148th position in January 2021. The situation in state assemblies is not promising either. According to an ADR report based on data compiled by the Election Commission, 9 per cent of a total of 4,120 legislators are women.
Why is women's representation so dismal? Are women not nominated in large enough numbers or, having been nominated, do they struggle to win?
Political parties are reluctant to field women candidates: 9 out of 10 candidates in parliamentary polls have been male. Even during the best period for women candidates in assembly elections, between 2002-2019, only 1 in 12 contestants was a woman.
An oft-repeated explanation for the under-representation of women is that they are 'weak' candidates. Ironically, women have always had a higher winning strike rate than their male counterparts. Between 1952-1977, 25 per cent of male candidates emerged victorious in the Lok Sabha elections; the strike rate for women was 46 per cent. In the 2019 Lok Sabha elections, the percentage of victorious male candidates was 6 per cent as against 11 per cent for women.
The under-representation of women is a serious cause of concern for the world's largest democracy. The women's reservation bill, which proposed to reserve 33 per cent of all Lok Sabha and Vidhan Sabha seats for women, was passed in the Rajya Sabha in 2010 but met with fierce resistance in the Lok Sabha. The Bharatiya Janata Party and the Congress have been vocal in their support for the bill. But seven years and two massive mandates later, the BJP has not shown any political will to pass the bill.
The success of the 73rd and the 74th constitutional amendments in ensuring greater access for women to decision-making positions has been revolutionary. Various states have increased this quota to 50 per cent: Andhra Pradesh, Assam, Bihar, Chhattisgarh, Gujarat, Himachal Pradesh, Jharkhand, Karnataka, Kerala, Madhya Pradesh, Maharashtra, Odisha, Tripura and Telangana have extended the quota to urban local bodies. The empowerment of women has curbed corruption and improved the quality of governance. According to a report card by the Praja Foundation, women councillors have consistently performed on a par with their male colleagues in the Brihanmumbai Municipal Corporation — Asia's richest civic body since 2012 — where the quota for women was hiked from 33 per cent to 50 per cent.
A caveat must be issued here: passing the women's reservation bill will not be enough. That many women are made dummy panchayat pradhans and councillors to fulfil a constitutional provision is an open secret. Canny male politicians have also devised ways to get around the women's quota by fielding family members, a point well made by Kanchan Chandra in Democratic Dynasties. Nonetheless, passing the women's reservation bill would be a good way to start.