Nobel Prize map-pointing test: Did you say Ethiopia?
The Nobel Committee stated that the prize was for Abiy's efforts to resolve the border conflict with neighbour Eritrea in particular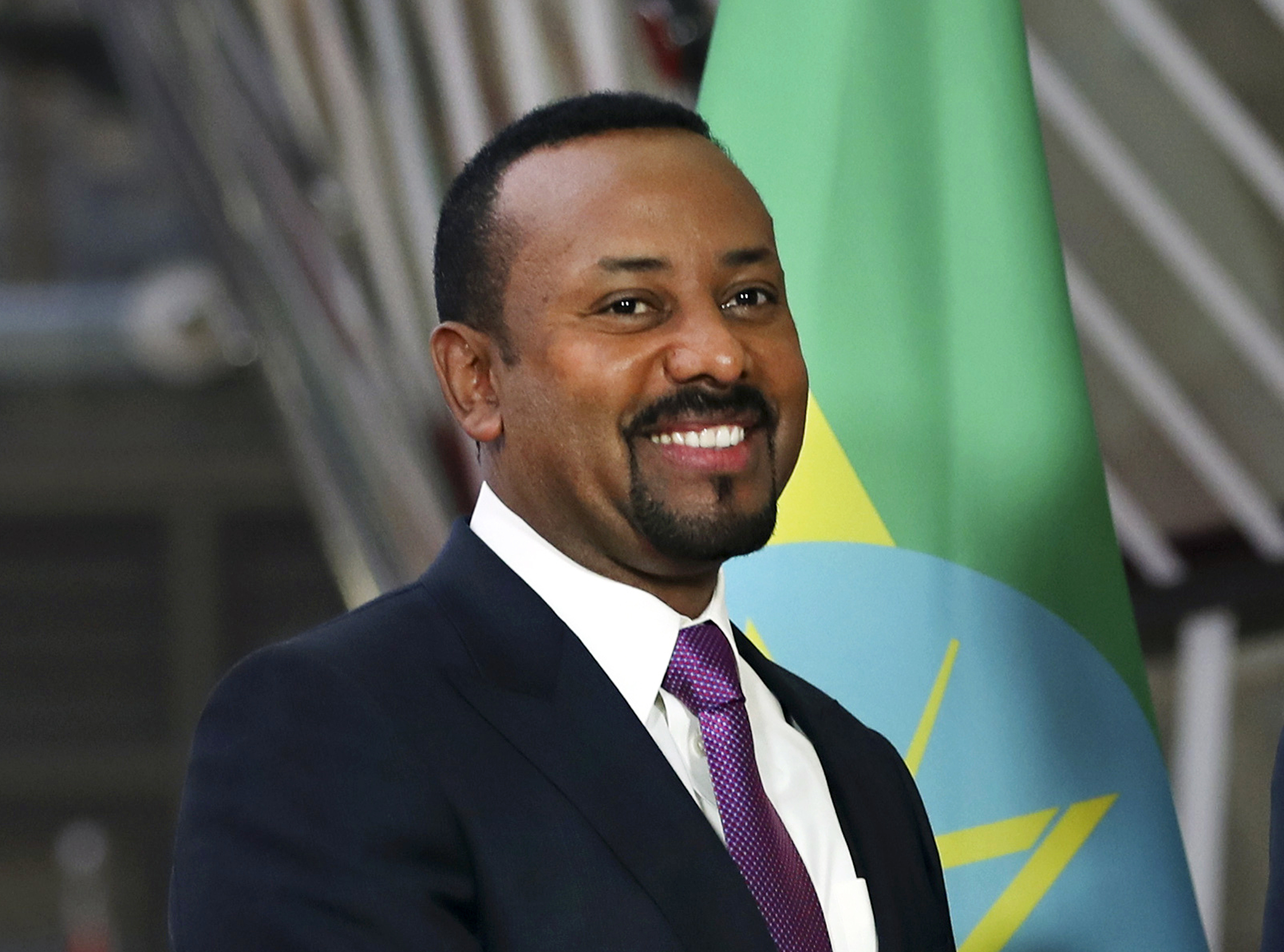 Ethiopian Prime Minister Abiy Ahmed at the European Council headquarters in Brussels in January
AP Photo/Francisco Seco, file
---
Published 13.10.19, 12:01 AM
|
---
If nothing the Nobel Prize will make better map-pointers out of some. This year, the peace prize has been awarded to Abiy Ahmed, the Prime Minister of Ethiopia. On the world map, a little distance inland from where an elbow of a Yemen juts into the Gulf of Aden lies the African country of Ethiopia. A good distance away, even from the other end of the bent arm in the east, lies India. Just saying, in case you were hunting for a dot on the atlas. Ethiopia is the 28th largest country in the world. India is the seventh largest. Just saying. Just saying. Ethiopia is home to more than one religion; close to 80 ethnolinguistic groups; shares its borders with six countries... India is, well, India.
Neighbour's envy…
Abiy Ahmed was born on August 15. Just saying. His late father was a Muslim Oromo (an ethnic group), his mother an Orthodox Christian Amhara (another ethnic group). Little Abiy was also called Abiyot, which apparently means revolution. Ahmed served in the national defence force, did a bachelor's in computer engineering, a master's in transformational leadership... Arre baba, this is no CV, just saying. His doctoral thesis was on social capital and its role in traditional conflict resolution in Ethiopia. Just saying. The Nobel Committee stated that the Nobel was for Abiy's efforts to resolve the border conflict with neighbour Eritrea in particular.
The tug of peace
Eritrea gained independence from Ethiopia 20 years ago. President Isaias Afwerki of Eritrea is the country's first and current president. He serves additionally as commander-in-chief of the army and as chairman of the country's sole political party. An authoritarian figure, he is known not to take kindly to any criticism and has even closed private press. A war broke out between the two countries in 1998. Many reports peg the total war casualties from both sides to be around 70,000. The Ethiopia-Eritrea problem is not solved yet; Ethiopia has other problems too. In the press release issued, the committee said it was aware that some sections would think the prize was premature, nevertheless it believed "it is now that Abiy Ahmed's efforts deserve recognition and need encouragement". It is indeed never too early to laud peace efforts. For the rest of us there is always map-pointing. Just saying.