Married and unhappy
The deliberate sinner By Bhaavna Arora, Srishti, Rs 120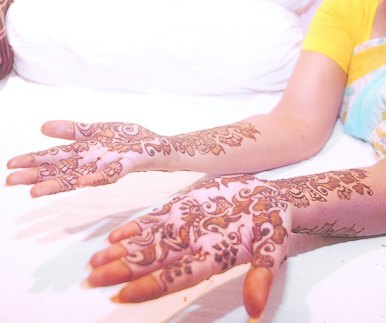 ---
Published 27.03.15, 12:00 AM
|
---
The deliberate sinner By Bhaavna Arora, Srishti, Rs 120
The title is provocative and so is the cover. This might make the reader think that The Deliberate Sinner by Bhaavna Arora is another run-of-the-mill chick-lit. But, as one reads it, one finds that a number of issues that confront women today have been taken up. The reader might not agree with the way in which these issues have been dealt with, but, that does not diminish their importance.
Rihana Bajwa is an attractive and accomplished girl. She has a degree in international management from Franklin College, Switzerland. She is romantic and feels all men should be gallant. To quote from the novel, "It wasn't about gender equality, but of a man's confidence to wear his caring and emotional side on his sleeves, proudly baring it for all to see." A sweeping statement and the reader knows for sure that she is going to get disappointed sooner or later.
Sure enough, Veer Singh Rathore, who is attracted to Rihana and marries her, is the opposite of all that she admires in men. He tries to dominate her and takes away all her money. He is also a womanizer and seems to have no redeeming feature. She tries to walk out of the relationship, but the parents on both sides plead with her as it is a matter of their ' izzat'- a situation that many girls would relate to.
As one reads the novel, a number of questions come to one's mind. Why is it that girls, even those coming from educated and liberal families, are expected to put up with their husbands' whims?
After one finishes reading the novel, one feels that certain things need to be pointed out. The overall impression that this reviewer got after reading the novel is that it was written in a hurry. So, the story is told, socially relevant questions are asked, but the author seems to use the technique of sketching rather than detailing. None of the characters, except for Rihana, evolve in the course of the novel. The incident in which Veer's friends play a prank on the newly-married couple, has no significance apart from being sensational.
The characters in the novel are stereotypes. A little more sensitivity in portraying them would have made them stand out. However, the author deserves to be complimented for raising certain issues. For example, the point about physical compatibility playing a major role in cementing a marital relationship is well-made.
The Deliberate Sinner is significant because it looks at the changing dynamics of relationships, marital or otherwise, as priorities and expectations change. A more nuanced and subtle handling would have made it an even better novel.