Losing point: RTI and bona fides of the enquirer
It is unfortunate that the act has already been perceived as damaged by Centre's decision to control the tenure and allowances of information commissioners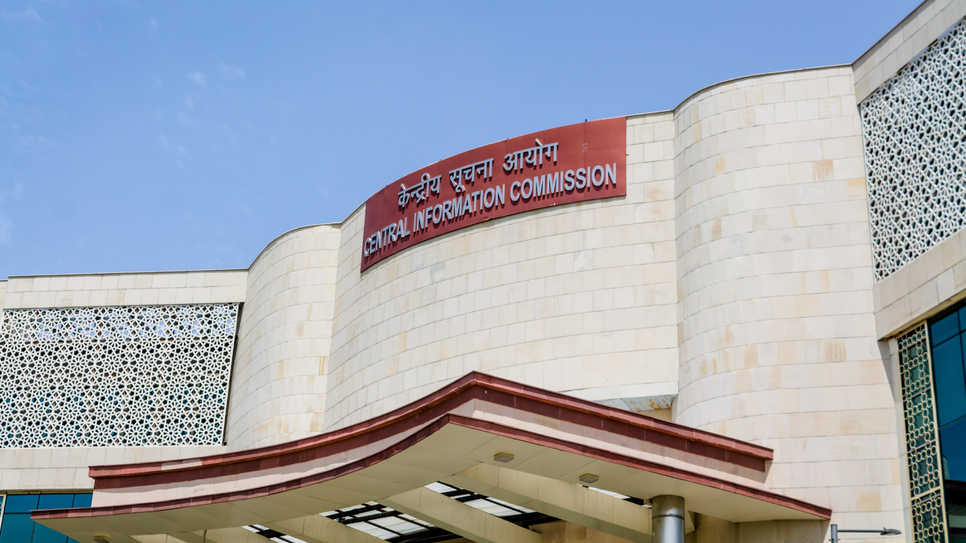 Entrance and the building of Central Information Commission in New Delhi, set up under the Right to Information Act 2005.
Shutterstock
---
Published 21.01.21, 01:16 AM
|
---
Accountability is often found to be elusive in India's administrative culture. So the Right to Information Act was welcomed with high hope when it came. According to Section 6(2) of the RTI Act, 2005, the member of the public seeking information need not offer reasons for his query. Recently, however, the Delhi High Court ruled that a disclosure of interest in the information sought would be necessary in order to establish the bona fides of the enquirer. Otherwise, the response may cause injustice to the persons about whom the query is being made. In other words, the court ruled in favour of the accountability of the RTI applicant to prevent 'roving and fishing' enquiries. Many administrators would welcome the ruling, because replying to broad-based RTI queries often eats into other work, although the law has an extensive list of issues on which public institutions are not obliged to give out information.
The RTI Act is a reminder of the obligations of transparency and accountability of public institutions in a democracy. The last is the operative term: it is the people's right to demand accountability of public institutions. This right is inscribed in Section 6(2) of the Act as in others — being a citizen comprises the bona fides, reasons are not required. The disclosure of interest would make injustice to the applicant more of a possibility than that to the subjects of the query, who or which are protected from injustice by the prohibitions enshrined in the Act. Since such disclosure is not required by the Act, it is puzzling that the Delhi High Court, after pronouncing the need for disclosure of interest, should impose a hefty fine on the RTI applicant who had petitioned against the Central Information Commission. The court in its wisdom made its ruling in a particular case, but if disclosure of interest were to become a condition for an RTI applicant, not only would the purpose of the law be lost or diminished but people would also refrain from seeking information under it. The fine is forbidding enough. It is unfortunate that the RTI Act has already been perceived as damaged by the Narendra Modi government's decision to control the tenure and allowances of information commissioners. The gradual erosion of people's rights bodes no good.