Link to life: Hunger and access to food
The government's dismissal of all criticism, whether about failing democracy or suppression of data, was manifest in the case of the Global Hunger Index too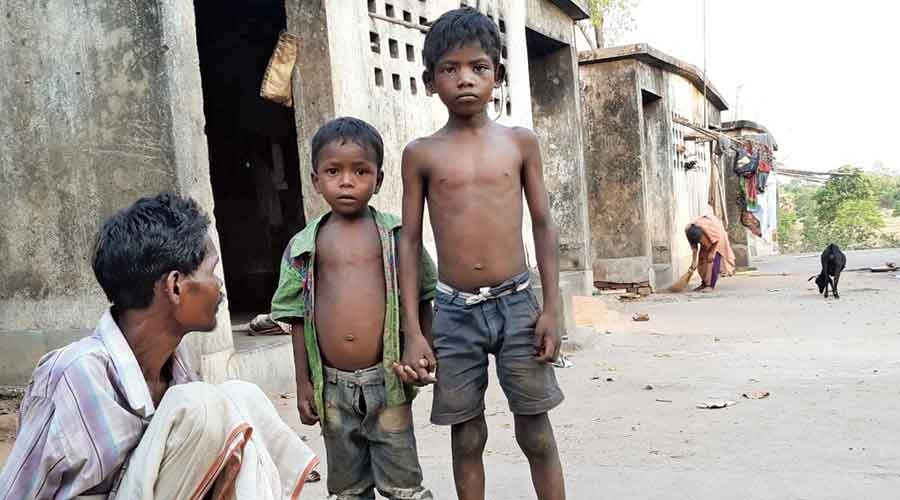 Representational image.
Shutterstock
---
Published 24.03.21, 12:11 AM
|
---
Food may be inaccessible for a large number of Indians, but fig leaves are abundant on government premises. Responding to a question in Parliament about India being ranked 94th among 107 countries in the Global Hunger Index in 2020, the minister of state for agriculture laughed it off by saying that India feeds stray dogs sweets when they give birth. The second fig leaf produced the answer that there is no question of food shortage as the government has double the required amount of food in buffer stocks. But the GHI is about hunger, not shortage — about access, not storage. The written reply of the agriculture minister, Narendra Singh Tomar, to the question argued that India had improved its position in the GHI from the previous year to 2020. The member of parliament who had posed the question showed the steady descent of India's position in the GHI from 2014, making a year's comparison irrelevant. The increase in the wasting of children between 2015 and 2019 compared to 2010 to 2014 made no sense either, since India was among the 10 top food producing countries in the world.
The present government's dismissal of all criticism, whether about failing democracy or suppression of data, was manifest in the case of the GHI too, although Mr Tomar's reply said that the government had asked the producers of the GHI about the appropriateness and accuracy of their data. For data, the government merely has to acknowledge certain realities. The alleged starvation death of a child, described as malarial by the administration — a typical fig leaf — recently prompted the Supreme Court to question the government about the sudden cancellation of four crore ration cards because they were not linked to Aadhaar. The government's eagerness to weed out false ration cards and love of technology have left numberless people without access to rations. The owners of the cancelled cards were not informed, and the fact that Aadhaar linking may not be possible in remote regions or by underprivileged families was ignored. The government is free to deride the report, The State of Food Security and Nutrition in the World, 2020, that says that globally, India has the largest population of food insecure people. But can it also argue that an Aadhaar link is more important than a citizen's right to food?