Letters to the Editor: Downside of having chilled soft drinks in summer
Readers write in from Calcutta, Bangalore, Navi Mumbai, Ghaziabad and Ujjain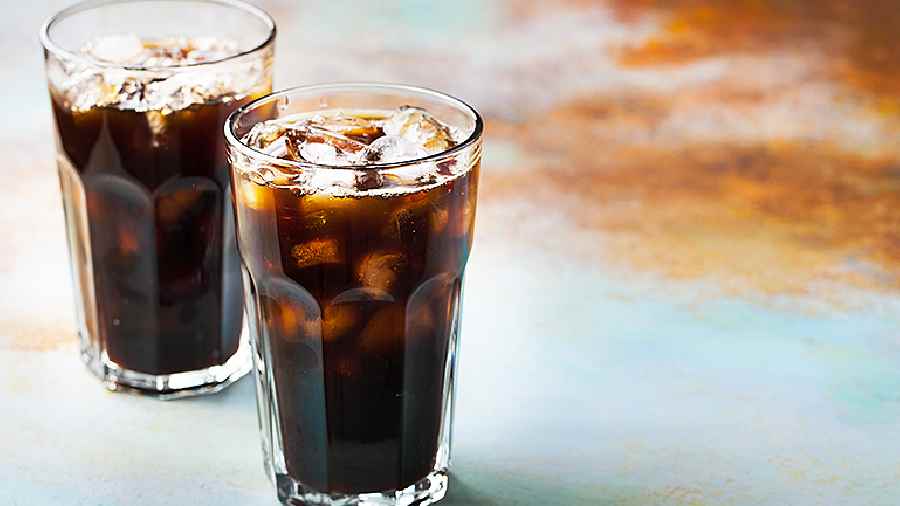 ---
Published 31.05.22, 02:35 AM
|
---
Thirst trap
Sir — In the sweltering heat of summer, the temptation to guzzle chilled soft drinks is strong. Advertisements of tall, frosted glasses filled with soft drinks may make them seem appealing, but the caffeine content in most such drinks, especially colas, not to mention the high levels of sodium and sugar, actually lead to dehydration. Some of the medical complications that can be caused by dehydration are swelling in the brain, kidney failure and seizures. There is no substitute for water when it comes to staying hydrated. Water also helps in digestion, proper absorption of nutrients, blood circulation, alleviation of muscle fatigue and maintenance of body temperature. It is important to drink plenty of water during summer.
Maitreyi Pal, Calcutta
Old grudges
Sir — The article, "Weaponising memory" (May 28), by Asim Ali aptly sums up the attempts by the rightwing to rake up memories of 'wrongs' committed by Muslims against Hindus in a bygone era. The gullible majority is being exhorted to avenge these wrongs even though present-day Muslims are in no way responsible for the past. India was once known for its syncretic culture. It is unfortunate that Indian memory is being 'Balkanised'. Hindus and Muslims must coexist peacefully for their own betterment.
Amit Brahmo, Calcutta
Sir — Asim Ali points out that the French historian, Joseph Ernest Renan, had argued that the French people had forgotten the tragic Saint Bartholomew's Day carnage. The reason French citizens did not know about this horrific tragedy was that education was imparted in State-run schools. In India, too, there is a blatant attempt by the State to reorient historiography. Even historians seem to be divided over such issues.  
Chiranjib Haldar, Calcutta
Justice, at last
Aryan Khan, the son of the Bollywood actor, Shah Rukh Khan, has been exonerated in the drug bust case on a cruise ship last year ("Drug witchhunt against Aryan falls through", May 28). The case was being probed by a special investigation team constituted by the Narcotics Control Bureau. An internal report of the SIT suggests that the investigating officer appeared to have been motivated to implicate Aryan Khan. This is a serious charge. The SIT has also identified gross procedural irregularities. Yet, it would be unfair to single out the former NCB zonal director, Sameer Wankhede, who carried out the initial investigation. His superior officers are equally responsible. This is a case of organisational failure. Proper enquiry should be conducted against Wankhede and others and those found guilty should be given exemplary punishment.
S.K. Choudhury, Bangalore
Sir — Now that Aryan Khan has been cleared of all charges should he be compensated for having spent time in jail? Not all people who undergo trial are found guilty. Conviction and acquittal are judicial outcomes. This is why jurisprudence advocates bail for undertrials. There are countless instances of people imprisoned for long periods and then, later, being proven innocent. Many countries like the United Kingdom, the United States of America, Canada, New Zealand and Germany provide compensation in the case of a wrongful arrest. But this practice is risky as some may take advantage of such a situation.
K.V. Seetharamaiah, Bangalore
Sir — There is a growing tendency among people to act as judge, jury and lynch mob on social media when celebrities are investigated by the police. Given the reach of social media, investigative findings may get distorted because of unsubstantiated statements. The probe into the death of Sushant Singh Rajput and Aryan Khan's arrest in the drug bust are cases in point.
R. Narayanan, Navi Mumbai
Tragedy strikes
Sir — It is unfortunate that seven soldiers of the Indian army were killed and 19 others injured after a vehicle skidded off the road and plunged into the Shyok river in Ladakh. The mishap happened about 25 kilometres away from the Thoise airbase. The soldiers were on their way from a transit camp in Partapur to a forward location in the sub-sector, Hanif. Some are grievously injured. One hopes that they recover soon.
C.K. Ramanathan, Ghaziabad
Take care
Sir — Three actresses from the Bengali film and television industries have died by suicide this month. The highly competitive job market and work pressure seem to be the reasons behind their deaths. This should be an eye-opener for the industry. Proper counselling for young professionals should be arranged by production houses.
Arun Kumar Baksi, Calcutta
Stay active
Sir — Heart diseases, pneumonia and asthma have combinedly claimed over 42 per cent — the largest share — of the 18,11,688 medically-certified deaths registered in India in 2020. An ageing population and a widespread shift to a more sedentary lifestyle are responsible for this figure. One can reduce the likelihood of such chronic conditions by quitting smoking and processed and junk food, exercising regularly, and minimizing exposure to pollution. 
Swati Pandey, Ujjain
Sir — India's burden of non-communicable diseases like heart ailments and asthma is worrying. Poor lifestyle choices are responsible for many of these health problems. Working from home has only aggravated this by cutting down on the exercise that people got while commuting to their workplace. People should ensure that they get some exercise on a daily basis.
Sohini Sen, Calcutta